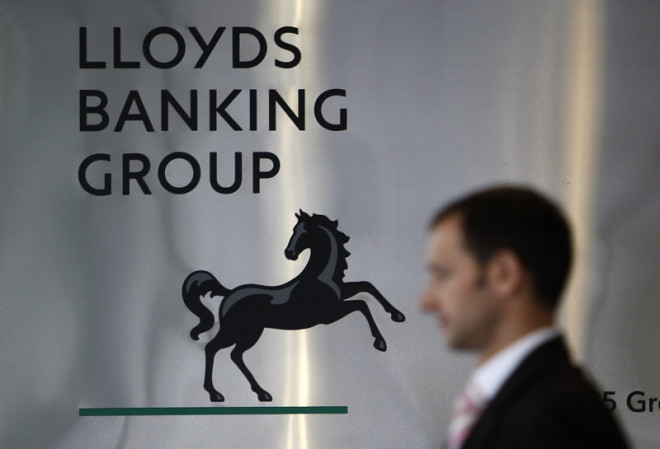 Lloyds Banking Group is imposing a stricter cap on its own mortgage lending to help keep a lid on the rapid pace of house price growth in London.
The British banking giant, which is part owned by taxpayers following a bailout during the financial crisis, said it will apply an income multiple of four on mortgages above £500,000.
That means to borrow £500,000 from Lloyds under a mortgage, the applicant's total income must be at least £125,000 a year.
House prices are rising in all regions of the UK amid the economic recovery and ultra-low interest rates bringing down the cost of mortgages. As demand rises, extra pressure is put on the country's limited supply of homes.
But it is London that has seen the steepest increase in property prices because the demand and supply imbalance is so sharp.
The Office for National Statistics (ONS) said there was an 8% rise in the average price of a UK home over the year to March 2014, to £252,000. For London, there was a 17% increase across the same period to an average of £459,000.
"Whilst the housing market outside of London is starting to improve, the recovery is fragile and prices largely remain below their peak," said Stephen Noakes, group director of mortgages at Lloyds.
"It is important we don't disrupt this recovery. But in London, house prices are almost now 30% above the 2007 peak. This is largely driven by issues of supply which are particularly acute in London and this is having an impact on income multiples which are failing to keep pace with asset growth.
"We're not seeing such issues across the rest of the UK and therefore this is a targeted response to an issue largely in the upper tiers of the London housing market. This prudent update to our lending policies is intended to manage risks to our business and for our customers."
At the end of April, regulators had imposed tougher affordability tests for mortgage borrowers to help keep a lid on risky lending.
And the Bank of England's Financial Policy Committee (FPC) has said it is ready to use its broad powers to tighten mortgage credit conditions if it sees evidence of a bubble forming.