Rocketing UK House Price Growth 'Unsustainable'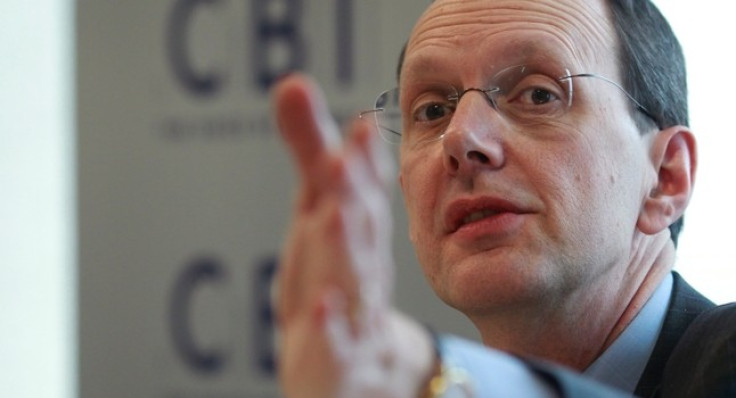 The Confederation of British Industry has become the latest body to sound the alarm over the UK housing market as it brands the current rate of house price inflation "unsustainable".
It follows a senior Bank of England policymaker, the OECD, a number of former chancellors, and several other influential individuals and organisations all warning about what is happening to UK house prices.
Nationwide said in its monthly index that the average price of a UK home hit £183,577 in April, annual growth of 10.9%.
This is because of a number of factors, such as weak housing supply, cheap mortgages because of ultra-low interest rates and schemes such as Help to Buy, the recovering economy, and waves of foreign investment in London property.
"We have to remain alert to the risks posed by unsustainable house price inflation, and the Financial Policy Committee (FPC) is poised to act when necessary," said John Cridland, director general of the CBI.
"Housing has come back under the spotlight as annual house price inflation figures have reached double digits on some measures. While housing transactions are still running almost 30% below their last peak in 2006, they are picking up steadily.
"Although London house prices have risen 25% above the 2008 peak, this has in part been fuelled by foreign cash buyers. Outside London, prices remain around 2% below peak figures with an even greater difference when you move outside the south east."
The Bank of England's FPC is a financial sector watchdog and has the powers to tighten mortgage lending in the UK.
Sir Jun Cunliffe, head of financial stability at the Bank of England, said that it would be "dangerous to ignore the momentum" in the housing market.
"This is a movie that has been seen more than once in the UK," he said, adding that though a "soft landing" is possible, so is another crash.
In its economic outlook report, the OECD said that monetary policy tightening by the Bank of England "should be accompanied by timely prudential measures to address the risks of excessive house price inflation".
The international economic body added that UK house prices "significantly exceed long-term averages relative to rents and household incomes".
And three former UK chancellors – the Conservatives Lord Lamont and Lord Lawson, and Labour's Alistair Darling – all warned in the Financial Times about mortgage stimulus under the Help to Buy scheme and house prices.
"We keep repeating the same mistakes," Darling told the FT.
"Supply of housing is the biggest single thing. Unless supply can be increased substantially, we will exacerbate that situation with schemes like Help to Buy."
© Copyright IBTimes 2023. All rights reserved.