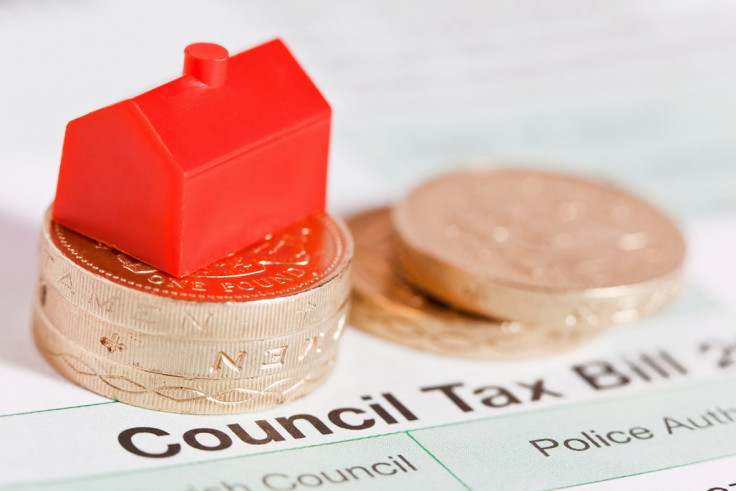 Local government's finances have reached 'breaking point' with 94% of town halls planning to hike council tax by up to 5% as well as raise charges for services like parking, leisure services and green waste collection.
Councils facing major shortfalls in funding for social care are also set to charge higher fees for funerals in cemeteries or crematoria, a survey by the Local Government Information Unit has revealed.
That is not all. The survey found that 13% of those surveyed admitted that there "was a danger they would no longer have enough funding" to even meet their statutory duties in the coming financial year. Half of those that fall in this category are based in the southeast.
The survey found that two thirds of the senior council officials surveyed have admitted that they would be forced to dip into their reserves to balance their books.
And nearly nine in 10 councils will have to explore new sources of income, which includes introducing charges for services offered.
Up to 79% of the councils are also planning to borrow to fund their work and infrastructure plans, which is a sharp rise from the 57% cited in 2016-2017.
More than 40% of the councils also warned that their 2017-2018 budgets will see cuts in their frontline services.
The survey received a total of 163 responses from chief executives, council leaders and directors of finance across 131 councils in England and Wales, The Times reports.There are a total of 375 councils in England and Wales.
Expectations of a council to fail
The situation is so dire that according to Jonathan Carr-West, the LGiU chief executive: "Everyone is expecting someone to fail. They are just hoping it won't be them."
The Municipal Journal said this was echoed by the chair of the Local Government Association's resources board, Claire Kober who said: "This survey paints an alarming picture of the financial pressures facing councils and local services next year and beyond.
"We know that some councils are being pushed perilously close to the financial edge after years of funding cuts," she said.
Jo Miller, the President of the Society of Local Authority Chief Executives said: "Those authorities that have responsibility for adult social care and children's services are going to find it the hardest to be financially sustainable.
"This survey presents a picture of great concern for the level of stress our public services face. It's very alarming and ministers should take heed," Miller said.
Julian Knight, Conservative MP and member of the Communities and Local Government select committee told The Telegraph: " ... Putting up parking charges in this way is going to be self-defeating. Councils need to be honest with their residents about their finances. Just trying to use these back-door methods to squeeze cash out of users is not right."
John O'Connell, the head of the TaxPayers' Alliance told councils to cut back on their own non-essential spending first. He said taxpayers across England have seen their council tax rise by nearly 60% in real terms since 1996-1997, with a total of 152 local authorities increasing council tax every single year.
"Councils must remember and respect the fact that families are facing financial constraints too so they really must cut out every bit of non-essential spending such as increases in councillors' allowances, for example, before asking residents to dig deeper into their pockets," O'Connell said, according to The Telegraph.
A spokesman for the Department for Communities and Local Government however said: "We have delivered what local authorities have been asking for, with four-year funding certainty, accepted by 97% of councils.
"This means £200bn for councils to spend on the services that local people value, with an additional £7.6bn of social care funding available over the next four years."