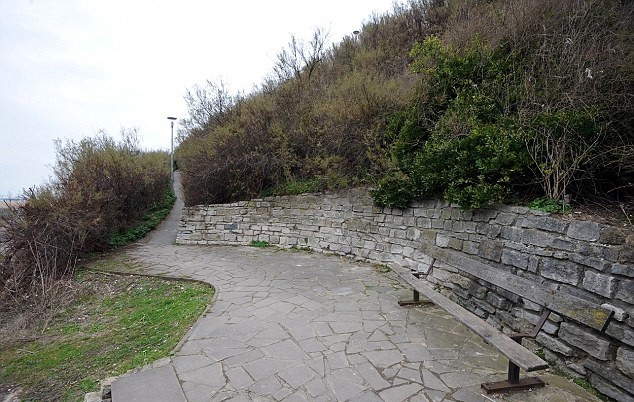 Residents have accused a local council of leaving bushes overgrown in a public park, in order to keep sexual activity at the location hidden.
The bushes in Dukes Mound Park in Brighton, East Sussex have been allowed to grow to between 15ft and 20ft tall.
The location is a well-known gay cruising spot. A gay cruising website states the location "stretches for about a quarter of a mile with lots of hiding places and a big temple at one end that's very popular, 24 hours a day!'
A reviewer on the website said he saw "at least a hundred guys there on one visit," adding "Police driving along the road below took not a blind bit of notice."
An anonymous City parks worker from Brighton and Hove City Council admitted the bushes were deliberately left untended to conceal sexual activity.
"We always err on the side of caution when pruning due to the sensitivity of the area. The thinking behind this is to keep the activities mentioned all in one place."
The decision to leave the bushes to grow to hide promiscuity has been condemned by local residents who have described the park as a "ticking time bomb."
They have warned that the area is often covered in litter, used condoms, beer cans, vodka bottles and packets of prescription drugs.
Brighton resident Peter White, 50, said he complained to both the council and police about the park, but no action has been taken.
"Are we going to wait until somebody overdoses on drugs in the area and dies? Or will we wait until an unsuspecting gay man is attacked, mugged, beaten or even killed before we put lighting in the pathways and seal up vacant buildings where rampant drug use and high-risk sexual activity is occurring?"
"While cruising grounds are a somewhat accepted small part of our gay culture, there are plenty of other, much safer, ways to meet and engage in sexual activities. But the issue here isn't so much the activity in the park - it's the council's attitude and their lack of maintenance."
White added that residents avoid the park.
"I won't walk through the park anymore, and most people who do quickly turn around again. It's shocking."
Commenting on the park row, Sussex Police Inspector Brian McCarthy said police would "deal positively and appropriately with any reported acts of violence, drug-taking, indecency or exposure in a public place where members of the public are caused alarm or distress."
A council spokesman has denied the suggestions that the bushes are left to overgrow, insisting that the City parks team regularly prune the bushes and have cleared the pathways.