A locket belonging to a woman who tragically lost her husband when the Titanic sank is being exhibited in Las Vegas. It is an artefact that will conjure up memories of the necklace thrown overboard by Kate Winslet's character Rose in the tear-jerking climax of James Cameron's epic motion picture.
The golden locket belonged to Virginia Estelle McDowell Clark who was honeymooning with her husband Walter when the passenger liner struck an iceberg in the Atlantic on 15 April 1912.
"Sadly, Virginia survived and Walter did not," Premier Exhibitions' Alexandra Klingelhofer told USA Today.
The young couple had cut short their trip to Europe so they could return home and see their two-year-old son for his birthday.
Virginia would later recall the moment the iceberg struck the boat. She went to find her husband, who was playing poker, and told him she was worried that something was not right.
Walter helped his wife onto a lifeboat as the giant vessel began to sink. It would be the last time they saw each other.
Walter went down with the ship as did the couple's possessions, including the locket now on display in recognition of the 105th anniversary of the Titanic's demise.
The delightful object, later recovered from the wreckage in a small travel bag in 1994, was etched with Virginia's initials, VC.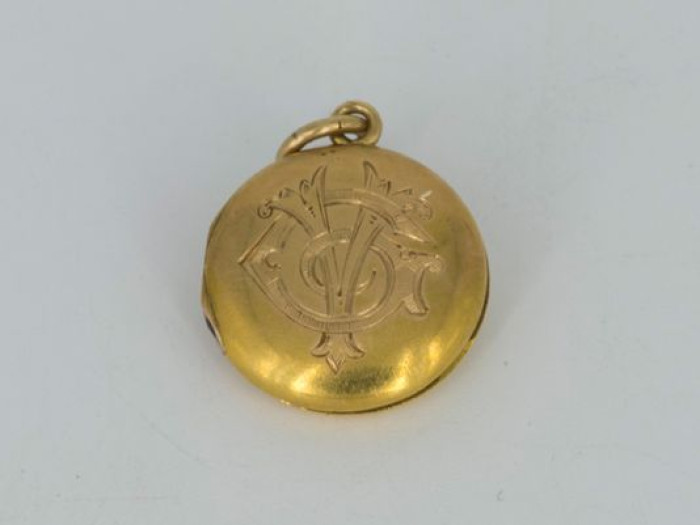 "When we are researching artefacts we try to come up with potential passengers we can relate them to," said Klingelholfer . "We checked records, and there were not many passengers with the initials VC, we thought it belonged to Virginia Clark, who was married to Walter Clark of Los Angeles."
The locket will be exhibited alongside a number of other Titanic relics at the Luxor Hotel & Casino, Las Vegas.