Great Britain have won their men's lightweight four semi final rowing event at Eton Dorney. The team, consisting of Richard Chambers, Peter Chambers, Rob Williams and Chris Bartley, came home first with a time of 5:59.68.
The team advanced to the front of the field after the 1500m mark and slowly but steadily increased their stroke rate to pull away from the rest of the field, to move to Final Group A. The Swiss team finished second, with a time of 6:00.97, while the Netherlands took the final qualifying spot in third with 6:01.37. The British are now strong contenders for gold in the final to be held on 3 August. The other finalists in Great Britain's final group are the Netherlands, Switzerland, Denmark, South Africa and Australia qualified from the other semi final.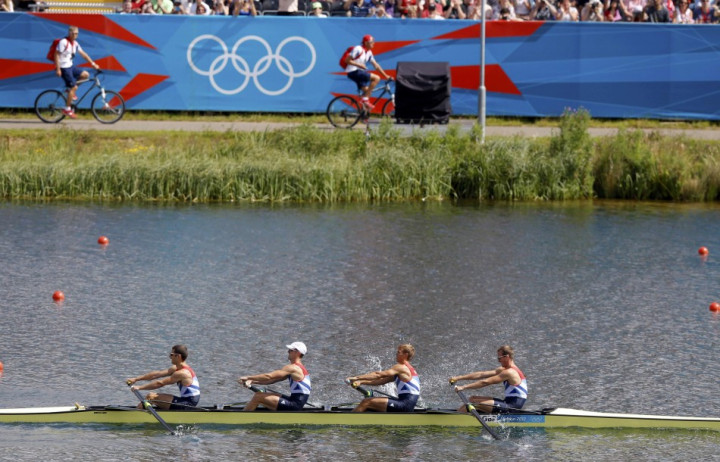 Prior to the event, Richard Chambers was quoted as saying the team would go out and compete without fear.
"We will go out to win - and we want to win the final. We've trained hard enough to know that we can do it and we have to deliver. We are going to have to keep a cool head and take on the other five boats in the semi. I just keep telling the guys they have nothing to be scared of, to just go out and enjoy it," the Independent quoted Chambers as saying.
Meanwhile, in other rowing news, Great Britain's Bill Lucas and Sam Townsend have also given themselves and their country a shot at a rowing gold, by qualifying for the final of the men's double sculls, while Alan Campbell turned out a superb performance to qualify for the men's single sculls semi final.