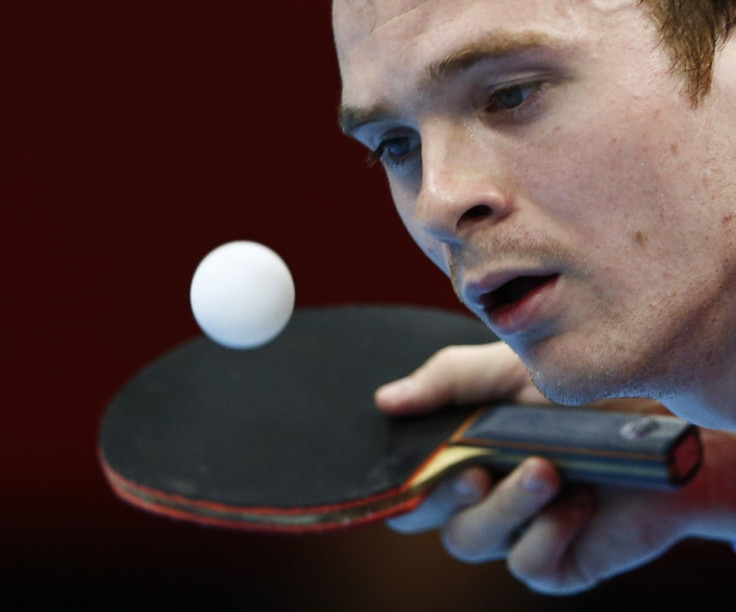 At the ExCeL's North Arena, Paul Drinkhall of Team GB went down tamely to German Dimitrij Ovtcharov in a men's singles table tennis third round match.
Drinkhall beat Kuwaiti Ibrahem Al-Hasan 11-9, 12-10, 11-9, 11-4 in the first round and Singapore's Zi Yang 11-7, 11-7, 11-8, 4-11, 11-9 in the second but Ovtcharov proved one step too far for the 22 year old, who was the number 1 British player ranked on the ITTF World Rankings from March 2008 to November last year. Incidentally, Drinkhall was also voted BBC Young Sports Personality of the Year in 2005 and has a silver medal from the 2010 Commonwealth Games in India.
Fencer Corinna Lawrence Advances
Meanwhile, British fencer Corinna Lawrence has beaten Chilean Caterin Aranguiz Bravo by a score of 15 - 12, in a Round of 64 contest in the women's individual epee event at the ExCeL - South Arena. The 22 year old will now face 27 year old Romanian fencer Simona Gherman at 1.20 pm.
Lawrence, who is making her Olympic debut, is enjoying a rather impressive week. The Plymouth native, it seems, moved into the Olympic Village on Wednesday, 25 July, worrying about the results of her university finals. It turned out she needn't have... she passed with a first class degree from Kings College, London.
"I got my results on Wednesday night and I got a first, so I am really pleased," she told Herald Sport. "It was pretty much the best day of my life. If it could last to the 30th then great. Coming in to the village and then getting my results, I was just crying. It was really hard juggling a degree and sport but I have managed really well and I am really pleased. I can only hope now I have done enough training for the 30th as well," the young fencer was quoted as saying.
Should Lawrence beat Gherman, she will come up against either Courtney Hurley of the US or Laura Colovic-Flessel of France. The latter will be a daunting prospect, given her haul of medals in the individual epee event at the 1996 Atlanta (gold), 2000 Sydney (bronze) and 2004 Athens (silver). She managed only a seventh place finish at the 2008 Beijing Games. Flessel-Colovic is also the top all-time French female medal winner, with a total of five medals.