It turned out to be a better Sunday than initially feared for Team Great Britain (GB) at the 2012 Olympics, with Elizabeth Armitstead and Rebecca Adlington winning the hosts' first medals of the Games.
Although neither Armitstead nor Adlington was able to secure gold, their achievements provide the impetus GB needs. And with other strong medal hopes in sailing, tennis, gymnastics and a few other disciplines, it is likely that more medals will follow in the coming days.
The programme for 30 July features events such as beach volleyball, hockey, tennis, basketball and handball, with medal events in weightlifting, shooting, judo, gymnastics (artistic), fencing and diving.
IBTimes UK presents the daily round-up and previews to all the action from the 2012 London Olympics. If you want to find out which of your favourite athletes will be in the spotlight on each day or even if you simply want to discover a new sport... this should give you all the information on the biggest events of each day.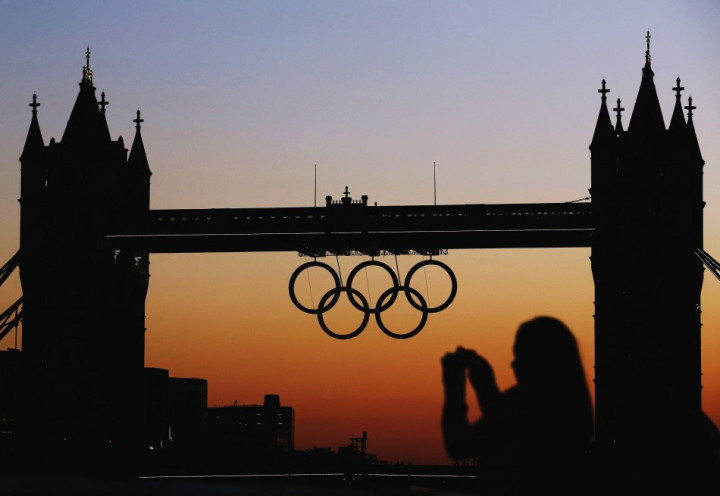 Competition Day 3 - 29 July: Round-Up:
Cycling - Elizabeth Armitstead had the honour of securing her country's first medal of the competition, when she picked up silver in the women's cycling road race. The Team GB women's team, like the men's, were one of the favourites going into the event, with defending champion Nicola Cooke leading the charge. As it turned out, Marianne Vos won gold, after an absorbing contest that featured two climbs of the Box Hill in Surrey. The final stretch was all about Vos and Armitstead - the two broke away from the chasing group and the gruelling 140km ride became an all-out sprint to the finish line between the two. The Dutch rider held her nerve, though, and took the Netherlands' first gold of the games. Russian rider Olga Zabelinskaya took third.
"It was a hard race today with the weather conditions," Vos said, adding, "but then I felt good. We made the race hard with the Dutch squad, early attacks, and that was the plan."
Boxing - Team GB had medal hopes in boxing kept alive, after both Josh Taylor and Freddie Evans progressed into the next round of the men's lightweight (60kg) and welterweight (69kg) categories, respectively. Other results included wins for 19 year old Jose Ramirez of the US, who just about outfought Rachid Azzedine of France 21-20. Kazakhstan's Gani Zhailauov saw off Thailand's Saylom Ardee on countback, after a 12-12 draw and Puerto Rican youth champion Felix Verdejo Sanchez beat Juan Huertas Garcia of Panama.
There was a bit of controversy, though, with Taylor's opponent, Brazilian Robson Conceicao, complaining the judges were biased towards the home favourite.
"It was no way a fair result. I boxed very well and scored a lot of points. They didn't see them, of course, because he is fighting in front of his home crowd. I really thought the judges were influenced by the crowd. That shouldn't happen in a competition this big. Deep down I am happy because I boxed really well and I can be proud," the Brazilian complained later. Taylor, meanwhile, was delighted with his win.
Swimming - Rebecca Adlington only just managed to make it to the women's 400m freestyle final on Sunday, after qualifying in, literally, the last place in the morning heats and, for all her fans, the resemblance to American swimmer Michael Phelps' situation was a little too uncomfortable; Phelps, a 16 time Olympic medallist, also snuck into the finals of his first event - the men's 400m individual medley - only to be beaten at the medal post. Adlington made no such error and picked up the bronze, after French woman Camille Muffat took gold with a new Olympic Record of 4:01.45 and the US' Allison Schmitt left the pool with a silver medal.
"After this morning, I didn't know what to expect, only qualifying in eighth. Tonight there was no pressure on me at all," Adlington told the BBC, "I know everyone else wanted to say, 'Oh, you got the gold in Beijing' but to me I was not expecting that at all, so I am so so pleased. I would have liked to go a tiny little bit faster and kind of equal what I did in March, but to be honest - with the whole environment and the event - that kinds of adds stuff and you forget that all that is a toll on you, and the emotion can take it out of you a little bit."
Meanwhile, staying in the pool, Sunday was a golden day in one other aspect - two World Records were set at the Aquatics Centre. The first went to American Dana Vollmer, as did the gold for the women's 100m butterfly event, while the second went to South African Cameron van der Burgh, for his effort in the men's 100m breastroke final. Equally importantly, Phelps earned his first medal of the Games - silver in the men's 4x100m freestyle relay. The Americans were actually leading, going into the final stretch, but a superb final 100m from Yannick Agnel saw the Frenchman beat Ryan Lochte, who earlier took gold in the 400m individual medley.
Tennis - The Wimbledon Championships may be over but the grass courts at SW19 still serve up some of the best tennis action you're likely to see. The weekend saw the start the Olympic tennis competition, with men and women taking to the courts (when the rains allowed them to, of course) to try and book their place in the medal matches.
The biggest names in action on Saturday were 2012 Wimbledon men and women's singles champions, American Serena Williams and Swiss master Roger Federer. Both won through to the next round, although Federer was stretched in his elimination of Colombian Alejandro Falla, winning 6-3, 5-7, 6-3. It was a more straightforward affair for Williams, who beat Serbian Jelena Jankovic 6-3, 6-1. Also through on Saturday - the Czech Republic's Petra Kvitova (who is also the 2011 Wimbledon women's singles champion), former World No 1 Kim Clijsters of Belgium, Russian Vera Zvonareva and Chinese Li Na (who beat Slovakian Daniela Hantuchova) in the women's singles event.
Meanwhile, American John Isner, Argentinean David Nalbandian and France's Julien Benneteau all booked their places in the next round of the men's singles competition. There was heartache for Team GB in the men's doubles event though, with the Murray brothers - Jamie and Andy - losing out to Austrians J Melzer and A Peya.
Sunday at Wimbledon saw a determined fightback from No 2 seed Agnieszka Radwanska of Poland, in her 7-5, 6-7, 6-4 win over Germany's Julia Goerges. The day also saw Russian Maria Sharapova in action and the 2004 Wimbledon champion broke nary a sweat against Israel's Shahar Peer, winning 6-2, 6-0, to advance in the women's singles event.
The men's singles event had great news in store for home fans, as 2012 Wimbledon finalist and the golden boy of UK tennis, Andy Murray, coasted to a comfortable 6-3, 6-3 win over Switzerland's Stanislas Wawrinka. The inclement weather meant there were only two more high-profile matches managed before play was called off for the day - Serbian Novak Djokovic beat Italian Fabio Fognini 6-7. 6-2, 6-2 and France's Jo-Wilfried Tsonga outlasted Thomaz Bellucci of Brazil 607, 6-4, 6-4.
The remaining games have been re-scheduled for Monday.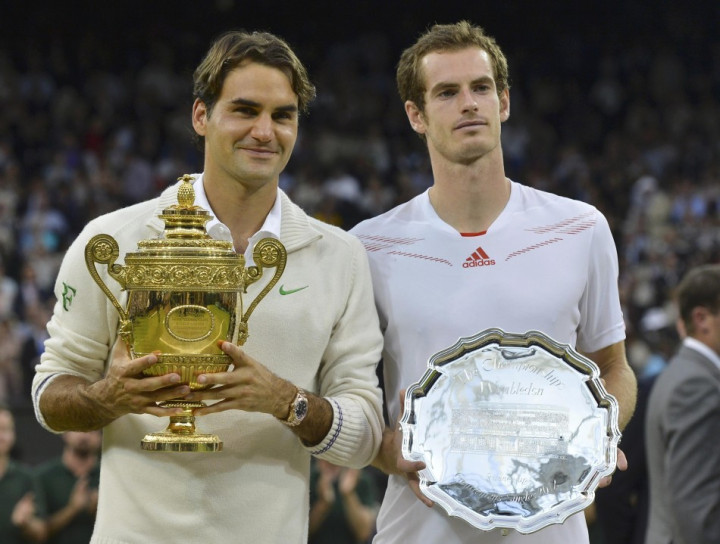 Competition Day 4 - 30 July: Preview:
Tennis - Monday is set to be a very busy day at Wimbledon, with a number of games left over from Sunday's rain-affected schedule yet to be completed. These include these for Belarus' Victoria Azarenka and the American pair of Andy Roddick and Venus Williams.
Check out the schedule of events for the major games, along with times:
Women's Singles:
Victoria Azarenka [1](BLR) vs. Camelia-Irina Begu (ROM) at 12 pm BST on Centre Court
Jie Zhen (CHN) vs. Nadia Petrova [16](RUS) at 11.30 am BST on Court No 17
Sara Errani [9](ITA) vs. Venus Williams (USA) - second match of the day on Court No 2
Petra Cetkovska (CZE) vs. Angelique Kerber [7](GER) at 11.30 am BST on Court No 12
Yanina Wickmayer (BEL) vs. Caroline Wozniacki [8](DEN) - last match of the day on Centre Court
Serena Williams [4](USA) vs. Urszula Radwankska (POL) - second match of the day on Court No 1
Laura Robson (GBR) vs. Lucie Safarova (CZE) - second match of the day on Court No 18
Silvia Espinosa Soler (ESP) vs. Heather Watson (GBR) - second match of the day on Court No 17
Petra Kvitova [6](CZE) vs. Shuai Peng (CHN) - third match of the day on Court No 14
Men's Singles:
Roger Federer [1](SUI) vs. Julien Benneteau (FRA) - second match of the day on Centre Court
Andy Roddick (USA) vs. Martin Klizan (SLO) at 11.30 am BST on Court No 2
David Goffin (BEL) vs. Juan Monaco [9](ARG) at 12 pm BST on Court No 1
Andreas Seppi (ITA) vs. Juan Martin del Potro [8](ARG) - third match of the day on Centre Court
Swimming - British swimmers return to the pool on Monday, boosted by Adlington's bronze-winning performance on the weekend. The day will see opening heats for the women's 200m freestyle event (to start at 10 am BST) and Rebecca Turner and Caitlin McClatchey will lead the hosts' charge. They will have to be wary, though. The 400m freestyle gold winning Camille Muffat of France will be around for this as well; she is scheduled to swim in Heat 4, Lane 4, in the same race as McClatchey.
Meanwhile, Phelps continues his quest for more gold medals - this time in the men's 200m butterfly event. The heats have been scheduled for 10.21 am BST and the home crowd will have Joe Roebuck and Roberto Pavoni to cheer on.
There are a whole lot of medals on offer at the Aquatics Centre, with medal races for the men's 200m freestyle at 7.43 pm BST (Team GB's Robbie Renwick will be up against men's 400m individual medley gold winner Ryan Lochte), the women's 100m backstroke at 7.51 pm BST (Team GB's Gemma Spofforth will start in Lane 7), the men's 100m backstroke at 7.58 pm BST (Liam Tancock in Lane 3 will be the centre of home fans' attention) and the women's 100m breaststroke at 8.15 pm BST.
Sailing - The 2012 London Olympics' sailing events started on Sunday, with multiple Olympic medallist Ben Ainslie carrying Great Britain's hopes in the men's Finn event... and he carried them strongly through the opening two races of the 10-race series. Ainslie finished second on both occasions, with Denmark's Jonas Hogh-Christensen winning each time. The third and fourth races of the series have been scheduled for 2 pm BST and 3.30 pm BST.
Meanwhile, the men's 49-er event sets sail on Monday at 12 pm BST, with Team GB's Stevie Morrison and Ben Rhodes competing. There will be two races of the 11-race series held on the day, with the second at 1 pm BST. The men's Laser class starts at 12 pm BST as well, with Great Britain's Paul Goodison in the fray; the second race of the day will be at 1 pm BST.
Women sailors will start the women's Laser Radial and Alison Young will lead the British charge, in the first of the 10 race series, from 12.10 pm BST; the second will be at 1.40 pm BST.
The final event of the day, for sailing, will be the women's Elliott 6m event. Australia leads the Round Robin standings with a 100 percent record (they've won both opening matches), with Spain and Russia tied on similar scores. Great Britain is tied for fourth with France, with both nations having won once and lost once. Monday's action will see two races from Team GB - against Portugal at 4.05 pm BST and leaders Australia at 5.05 pm BST.
There are also finals for the following events:
Shooting (men's 10m Air Rifle, scheduled for 12.15 pm BST)
Diving (men's synchronised 10m platform, scheduled for 3 pm BST)
Fencing (women's individual epee)
Gymnastics (Artistic) (men's team)
Judo (men's 73 kg and women's 57kg)
Weightlifting (men's 62kg, scheduled for 10 am BST and women's 58kg, scheduled for 12.30 pm BST)
Where to Watch Live
You can follow all the action live on EuroSport from 8.30 am BST onwards. Live coverage on BBC One and BBC One HD starts with a morning preview show from 6 am BST to 9 am BST and continues with coverage of sports from 9 am BST to 10 pm BST (with news breaks - 1 pm BST to 1.10 pm BST for BBC News, 5 pm BST to 6.30 pm BST for the 2012 Formula One Hungarian Grand Prix and 6.30 pm BST to 7 pm BST for BBC News). Live coverage will also be available on BBC Three and BBC HD from 9 am BST to 11 pm BST.