The first day of the London 2012 Paralympics proved to be a good one for ParalympicGB athletes who managed to pick up a decent tally of medals.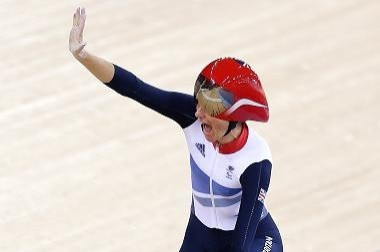 British cyclist Mark Colbourne picked up the first medal for his nation by claiming silver in the men's individual 1km time trial. Sarah Storey won Great Britain's first gold medal in the women's individual pursuit C5 gold. Great Britian's Ben Quilter claimed the bronze medal in men's 60kg Judo after defeating Japan's Takaaki Hirai .
In power lifting Great Britian's Zoe Newson claimed the bronze after lifting 88kg in the women's under 40kg category
In swimming, Britain's Jonathan Fox claimed the gold medal in the S7 100 metres backstroke race after completing the race in 1:10.46 seconds. Another Briton Nyree Kindred claimed the silver medal in the women's S6 100m backstroke final with a time of 1:26.23 seconds. British swimmer Hannah Russell also claimed a silver medal after clocking a time of 4:38.60 seconds in the women's 400m freestyle S12.
Competition Day Two - 31 August: Major Events
Football 5-a-side:
This competition for the visually impaired footballers kicks off at 9:00 am with Brazil taking on France. Here are the rest of the fixtures for the day.
China v Turkey (11:00am)
Iran v Argentina (1:30pm)
Great Britain v Spain (3:30pm)
Athletics:
The track and field events are scheduled to start at 10:00am at the Olympic Stadium. While Stephen Miller will be competing in the finals of the men's club throw (starting at 10:00am), Aled Davies will be aiming for glory in the men's shot put (starting at 5:03pm). Finally Sophia Warner will be hoping for gold in the women's 200m (starting at 8:15).
Also, ParalympicGB wheelchair racers David Weir and Shelly Woods will be in action in the men's and women's 5,000m respectively. Meanwhile, Mel Nicholls and Hannah Cockcroft will be competing in the men's and women's 100m respectively.
Sitting Volleyball:
Great Britain women's team including Martine Wright (survivor of the 7/7 bombings in 2005) will be keen to compete in their maiden sitting volleyball campaign as they face Ukraine in the first game at 9:00pm. All eyes will also be on the China v USA game starting at 4:00pm in the afternoon.
Track Cycling:
Great Britian's Aileen McGlynn (along with pilot Helen Scott) and Lora Turnham (along with pilot Fiona Duncan) will be competing in the 1km time trial at 09:30.
Britons Jody Cundy and Jon-Allan Butterworth will also be coming face to face in the C4/5 1km time trial starting at 2:00pm. Finally, while Darren Kenny and Shaun McKeown will be looking to qualify for the men's ind.C3 pursuit, Mark Colbourne will be trying to reach the finals of the men's ind.C1 pursuit.
Goalball:
Great Britain's men's team will be taking on Turkey at 11:30am and the women's team will be competing against Finland at 3:00pm. Here are the rest of the fixtures:
Women's
Australia v Japan (9:00am)
Brazil v China (4:15 pm)
Men's:
Lithuania v Finland (10:15)
Brazil v Sweden (1:45pm)
China v South Korea (6:30pm)
Iran v Canada (7:45pm)
Algeria v Belgium (9:00pm)
Shooting:
British sport shooter, who won the gold medal in the R3 10m air rifle prone in Beijing, will be looking to repeat his performance in the same competition starting at 12:30pm.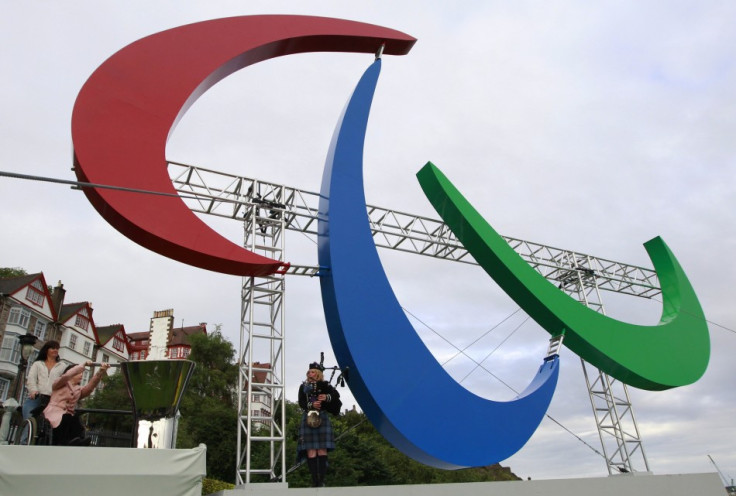 Swimming:
All eyes will be on Great Britain's Sam Hynd and Ollie Hynd as they try to qualify for the finals of the Men's 400m freestyle at 9:30. Also, British swimmer Stephanie Millward will be getting tough competition from South Africa's Natalie du Toit in the women's 100m backstroke starting at 6:50pm.
Wheelchair Basketball:
Great Britain's men team will be playing against Canada at 9:15pm and the women's team will be up against Australia at 1:00pm. Here are the rest of the fixtures:
Men's
Germany v Colombia (10:45am)
Poland v Japan (10:45am)
Italy v USA (5:15pm)
South Africa v Spain (5:15pm)
Turkey v Australia (6:30pm)
Women's
Germany v USA (1:30pm)
Canada v Holland (7:00pm)
China v France (8:45pm)
Where to Watch Live
You can follow all the action live on Channel 4, More 4 and on and Channel4.com. BBC Radio 5Live and Radio 5Live Sports extra will be covering the action on radio.