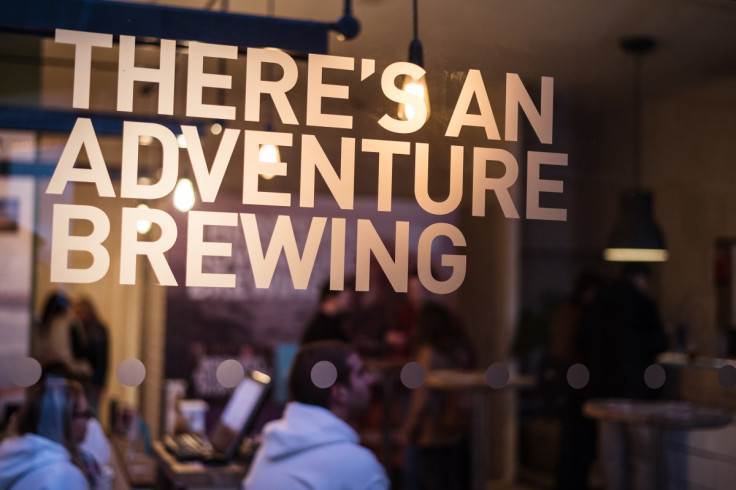 London Beer Week 2016 is just around the corner and over 100 bars are taking part in the week-long event. Each of the participating bars will be offering £3 beers and many will also offer £5 boilermakers (that's a beer and a whiskey) to anyone with a LBW16 wristband.
To help you traverse the maze of London's boozers, IBTimes UK has picked out our top bars to grab a celebratory ale in the capital between 22-28 February.
Hawksmoor Spitalfields

Hawksmoor's little cocktail palace underneath the meaty haven is pretty much your perfect date spot – classy, slightly hidden, great drinks. For LBW16, the bar will have a very special drink: an Oatmeal Cookie Stout – Brew by Numbers' specially created rich, chocolatey brew.
157a Commercial Street, London, E1 6BJ
Well and Bucket
Walking distance from Hawksmoor, Well and Bucket is another bar with a special LBW16 brew – a Chilli Oyster Stout. If the week is getting a bit too beery for you, there's a door at the side that takes you down to the more hidden 5cc cocktail bar.
143 Bethnal Green Road, London, E2 7DG
Exmouth Arms
And one more special LBW16 brew to add to your pub crawl list – the Exmouth Arms has a smoked staunch stout to get into your mouth. It's also home to another hidden 5cc cocktail bar, for all your drinking needs.
23 Exmouth Market, London, EC1R 4QL
London Cocktail Club
Of the London cocktail chain, five bars will be taking part – most have a basement-bar feel with the added boon of a fabulous cocktail menu (with fabulous happy hours). An excellent stopping point in any LBW16 crawl.
Islington - 108 Essex Road, London, N1 8LX
Shoreditch - Unit 12, 29 Sclater Street, London, E1 6HR
Shaftsbury Avenue - 224a Shaftesbury Avenue, London, WC2H 8EB
Goodge Street - 61 Goodge Street, London, W1T 1TL
Oxford Circus - 4 Great Portland St, London, W1W 8QJ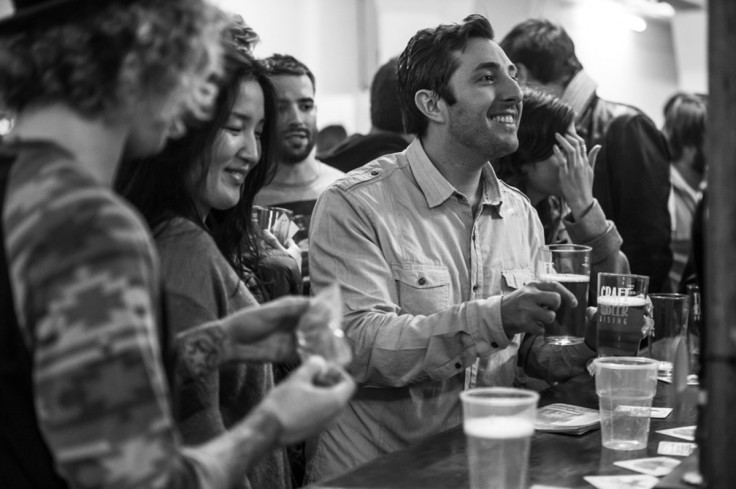 London Fields Taproom
Overlooking the London Fields Brewery, take a moment to consider the whole process that goes into the amber liquid while standing around a barrel (it's east London). If you get there at 7pm Monday-Friday you could try to get on the brewery tour to really get the feel and smell of where your beer is coming – if you're particularly interested, book in advance. (You could also just drink beer, that's fine too).
13 Devonshire Road, London, W4 2EU
Three Crowns
Stoke Newington's Three Crowns has good food, a reliable source informs me – before slinking back into the depths of north London. An instagram account showing plates of oysters looks to back up my source. They also have a pretty good looking beer menu, one that probably needs to be tasted – oh, just one, maybe just another.
175 Stoke Newington High Street, London, N16 0LH
Finborough Arms
Down the road from Earl's Court tube station, The Finborough Arms serves up a great selection of booze and can serve as a perfect evening out for LBW16 wristband holders. Firstly, it has beer. Secondly, the theatre above the bar has fantastic productions that are often critical successes. Thirdly, they have a deal with a pizza-place down the road that means you can get pizza. Beer + pizza + theatre = your evening sorted.
118 Finborough Road, London, SW10 9ED
The Italian Job
Further into South West London is the Italian Job, specialising in craft Italian ale, street food, burgers and cold cuts. 2/3 pint of draught beer under 6% ABV by Italian brewery Ducato for £3, one of those plus a shot of gin, vodka, rum, amaro or mirto for £5. Even better, get one of the ducato beers with parmigiano, olives and caperberries for only £8. If the idea of heading down into Chiswick fills you with dread, you'll be excited to know that The Italian Job is crowdfunding their next site – ideally to be set somewhere in East London – so keep an eye out in the next few days.
13 Devonshire Road, London, W4 2EU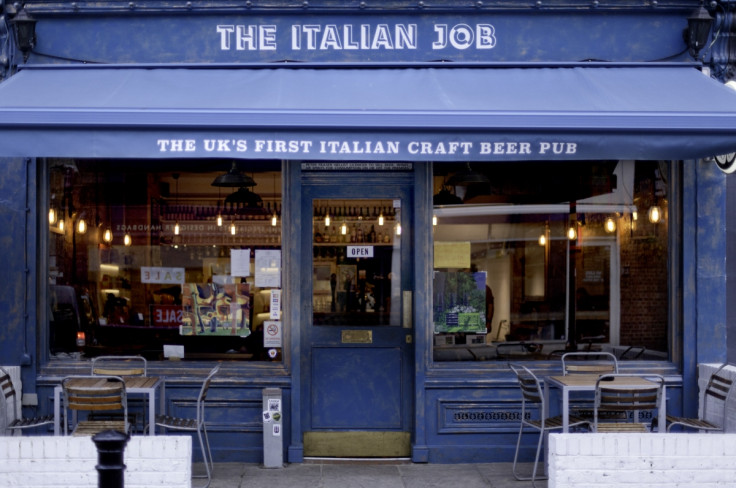 The Other Room
Craft beer specialists, The Other Room had to be involved. Along with the impressive (and probably delicious) selection available, LBW16 wristband holders can grab a smoky, chocolaty Siren Broken Dream for just £3.
60 Tower Bridge Road, London , SE1 4TR
The Craft Cocktail Co.
Tucked under an archway by Bethnal Green, in an area fast becoming my favourite spot for cocktail bars, The Craft Cocktail Co. has a good list of beers to compliment cocktails so good they bottle them. Not a place to start the week (they're closed Monday and Tuesday) but probably the best place to end it (Happy Hour is all night on Sundays).
Arch 253 Paradise Row, London, E2 9LE