Mayor of London Sadiq Khan has rejected suggestions that the UK's general election, set for Thursday 8 June, could be suspended in the wake of the latest terror attack in the capital.
"The general election is taking place on Thursday," he said on Sunday morning. "I'm not an advocate of postponing."
The comments comes after at least seven people were killed and 30 injured by a knife and vehicle assault in the London Bridge and Borough Market areas on Saturday evening.
The three assailants were shot dead by police, who are treating the attack as a terrorist incident. Prime Minister Theresa May is expected to chair a meeting of the emergency COBRA group of top ministers and security officials later today.
"This is fast-moving investigation," she said last night. "I want to express my huge gratitude to the police and emergency services who are on the scene. Our thoughts are with those who are caught up in these dreadful events."
As with the suicide bombing attack on Manchester in May, which killed 22 people including children as young as eight, the Conservatives have suspended their general election campaigning.
'We will review as the day goes on and more emerges,' a Tory spokesperson said. Labour followed suit soon afterwards.
Jeremy Corbyn, leader of the Labour Party, said: "We are all shocked and horrified by the brutal attacks in London. My thoughts are with the families and friends of those who have died and the many who have been injured. Today, we will all grieve for their loss.
"I would like to thank the police and emergency services for their bravery and professionalism in acting to save lives and deal with these appalling acts of terrorism, as well as NHS staff and members of the public who sought to protect others.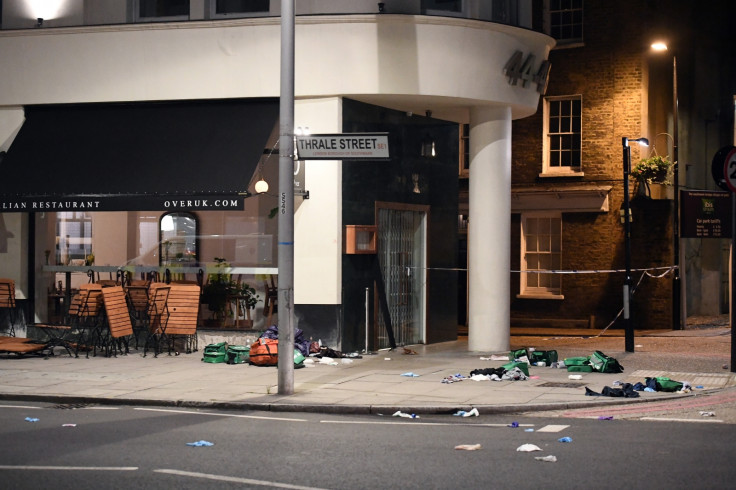 "The Labour party will be suspending national campaigning until this evening, after consultations with other parties, as a mark of respect for those who have died and suffered injury.
"Those who wish to harm our people, divide our communities and attack our democracy will not succeed. We will stand together to defend our common values of solidarity, humanity and justice, and will not allow terrorists to derail our democratic process."
Green Party co-leader Jonathan Bartley also responded to last night's attack in London:
"This was a brutal, barbaric attack and my heart goes out to all the victims and their families. The emergency services responded in an exemplary fashion and it is clear too that many others responded with selfless bravery and compassion to the awful events in London last night."
"I am sickened that terrorists have again attempted to divide us in such a cruel and crude fashion. They will not succeed. As in Manchester, and in the aftermath of the Westminster attacks, people will come together in the coming days and demonstrate that our way of life is precious and will not be surrendered to those determined to spread fear."