President Donald Trump renewed his call for the courts to approve his controversial executive order banning travellers from six Muslim-majority countries on Saturday (3 June) even as the horrific terror attacks unfolded in London. And drew fierce reactions from Twitter users immediately.
At least seven people were killed in two attacks in London on Saturday after a white van ploughed into pedestrians at London Bridge and knife-wielding attackers stabbed people in Borough Market. The attacks came even as the country is still recovering from last month's Manchester Arena suicide bombing that killed 22 people.
The three male suspects were shot and killed by police in Borough Market.
"We need to be smart, vigilant and tough," Trump tweeted on Saturday evening after retweeting a post from the Drudge Report that read: "Fears of new terror attack after van 'mows down 20 people' on London Bridge." The nature of the attack was not yet confirmed at the time.
"We need the courts to give us back our rights. We need the Travel Ban as an extra level of safety!" he tweeted.
Trump's executive order had triggered widespread criticism and fierce protests across the US and internationally before it was blocked by a federal courts. On Thursday, the Trump administration called on the Supreme Court to reconsider its travel ban as it mulls over its legality.
Following the Drudge tweet, White House press secretary Sean Spicer tweeted: "National Security team has briefed @POTUS on situation at #LondonBridge and will continue to provide updates."
In a third tweet, Trump pledged the United States' support: "Whatever the United States can do to help out in London and the U. K., we will be there - WE ARE WITH YOU. GOD BLESS!"
Trump's travel ban tweet calling for a renewal of the Muslim travel ban immediately drew fierce criticism on Twitter with many slamming it has a "souless", opportunistic exploitation of the horrific situation.
"Our Commander in Chief should be directing support to a vital US ally, not using horrendous attack to stoke fear & hate," Democratic Kentucky Secretary of State Alison Grimes tweeted.
PR executive Danny Deraney tweeted: "Speaking on behalf of the majority of Americans who did not vote for you, go to hell."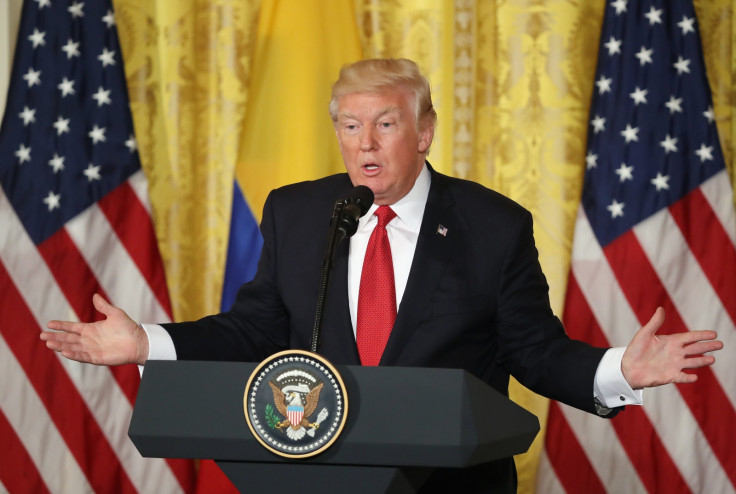 One Twitter user wrote: "This is how you offer support & condolences on behalf of our country by pushing for your unconstitutional & bigoted travel ban? Disgraceful."
"This is seriously one of the most obscene, irresponsible, exploitative things for a 'president' to be tweeting right now. Go f**k yourself", American graphic designer and director Rob Sheridan wrote.