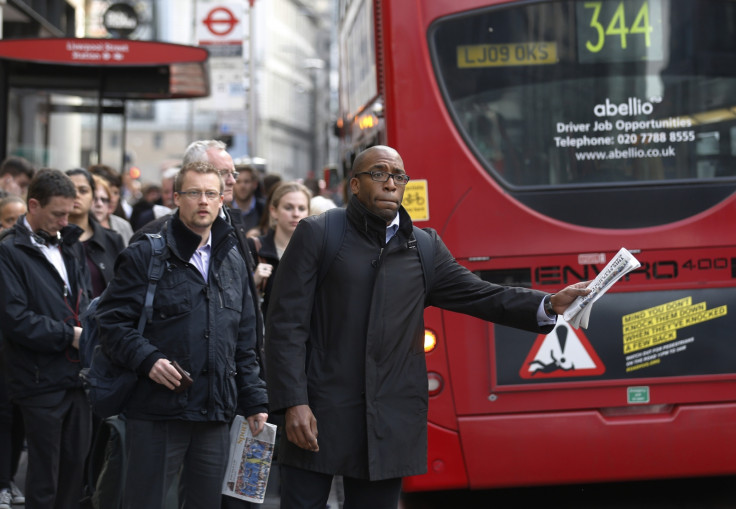 London commuters and tourists visiting the capital face transport misery as 27,000 bus workers plan to go on strike.
The action, from members of trade union Unite, will last for 24-hours and start at 4am on 13 January.
The union members said the strike is over "unfair" pay disparities between bus workers.
Unite claimed a "refusal" by the bus operators to address the issue has led to pay gaps of over £3 an hour for new starters opening up, with pay varying from £9.30 to £12.34 an hour depending on the company.
"Passengers pay one fare to travel on London's iconic red buses, yet there are more than 80 different pay rates covering bus workers, many doing the same job or driving the same route but for different rates of pay," said Wayne King, a London regional officer for Unite.
"Strike action is not a step our members take lightly, but bus workers who keep London moving 24 hours a day, seven days a week, have had enough of pay inequality and unfair pay disparities.
"The blame for the disruption that strike action will cause sits squarely with London's bus companies. They have repeatedly ignored our offers for collective talks and need to get their heads out of the sand and start negotiating meaningfully about ending pay inequality on London's buses."
But the government have hit back brandished the strike "ridiculous" and Transport Secretary Patrick McLoughlin claimed only 16% of people entitled to take part in Unite ballot voted for the action.
The party have promised a Conservative government would make it harder to call strikes in certain "core" public services if it wins the general election.
The Conservative MP said his party would enforce a "40% rule" if elected at the 2015 General Election.
The pledge means a strike affecting health, transport, fire services or schools, would need the backing of 40% of eligible union members.
But Unite, hitting back at the Conservatives, claimed two thirds of London bus passengers think the capital's bus drivers should be paid the same.
The union cited research from independent agency, Mass1.
Transport for London advised bus passengers to check its website for the latest information ahead of the planned strike action.