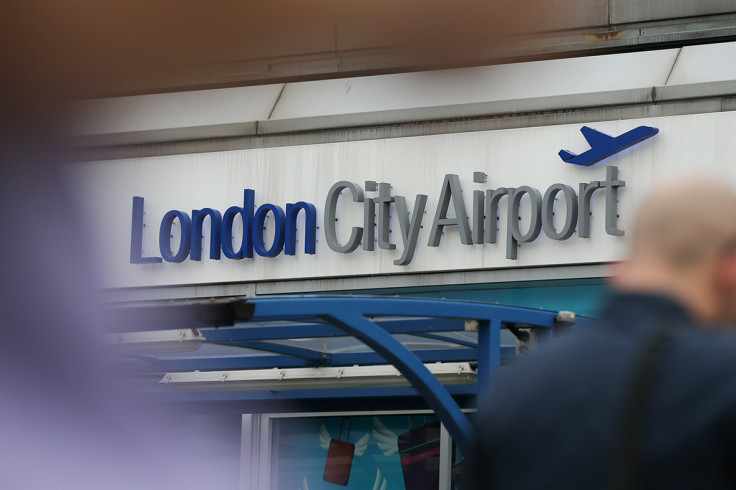 London City Airport is set to become the first British airport to install a remotely operated digital air traffic control system, breaking with the century-long tradition of manned control towers.
The airport is aiming to become the first major hub in the world to manage its traffic remotely. The new 50-metre control tower currently being built at the airport will host HD screens, instead of air traffic controllers.
Instead of sitting in the tower overlooking the Docklands's skyline in east London, controllers will be 80 miles away, in a digital control room at NATS, the UK's national air traffic control service, in Swanwick, Hampshire.
From here they will monitor the runways at London City Airport via live footage coming to them through 14 high definition cameras, providing a 360-degree view of the airport. Two of the cameras will also be able to zoom, pan and tilt as needed.
The 360-degree view has been condensed into a 225-degree arc, meaning that controllers can effectively see what is behind them, while the cameras will also provide live audio from the airfield.
The system, which has been developed by Swedish defence firm Saab, will be completed next year and will be fully tested before becoming operational in 2019 as part of a £350m investment to improve the hub.
The new technology will also go a long way in simplifying how controllers access data relative to the plane they are controlling. Information which occupies a number of screens in a traditional control tower will instead overlay the live feed, allowing controllers to see all the identifying flight information and radar information.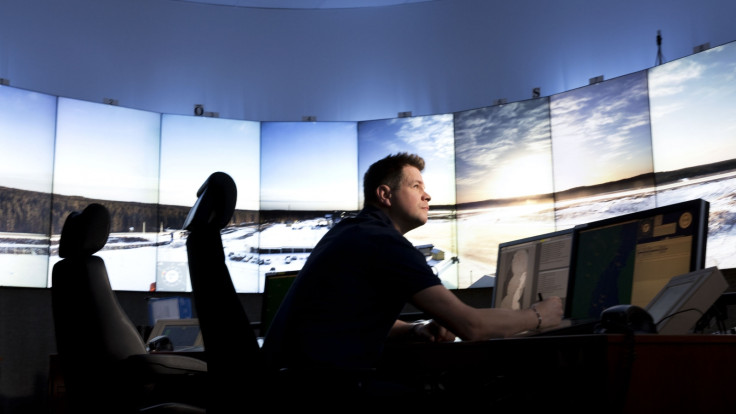 "You appreciate the view, but it's the augmented reality that's the real game-changer: the aircraft call signs, the ability to detect anything in the airspace, to identify things that normally wouldn't be clear, weather information, so we can make much better decisions," said Alison FitzGerald, chief operations officer at London City Airport.
"It's providing more tools in front of them rather than having to look away."
The cameras will also allow controllers to improve visibility in low light, while the perimeter of the runway can be highlighted at night time.
Mike Stoller, director of airports at NATS said: "Digital towers are going to transform the way air traffic services are provided at airports by providing real safety, operational and efficiency benefits."
The system has been tried and tested in Australia, Ireland and Norway and is already in use at Örnsköldsvik and Sundsvall airports in Sweden. The images are transmitted to the control room by three separate, independent and super-fast fibre connections but any fears over a possible delay in the relaying of pictures has been quashed by Saab.
The Swedish company said the tests conducted in Australia saw images from Alice Spring's airport arrive in a control room in Adelaide with a delay of less than a second. At 900 miles, the distance between the two airports is over 10 times bigger than that separating London City and Swanwick.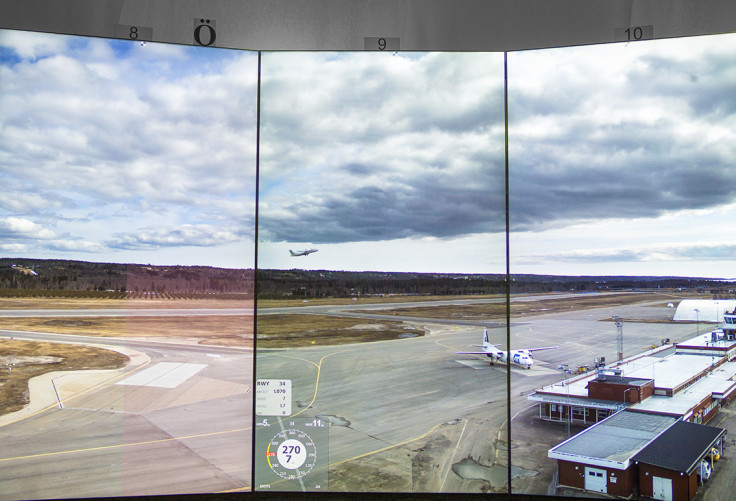 The airport chief executive Declan Collier added he was confident the system would be immune from the threat of cyber attacks.
"No chief executive is complacent about threats from cyber security. But we are very confident that the systems we're putting in place here are secure, they're safe, they're managed very well."
The control tower in Swanwick will house three people per shift, the same number of controllers currently working in London. Paul Winstanley, chair of the Prospect union's air traffic controllers' branch welcomed the change but warned it would have to be introduced gradually.
"It must be introduced in a measured and appropriate way. It must never be used to allow a single controller to be responsible for more than one runway at a time."
In April, the union opposed a proposal by Highland and Island Airports to replace skilled air traffic controllers with a centrally controlled remote tower system, suggesting the telecommunications infrastructure required to operate a remote tower set up did not yet exist in the Scottish highlands.