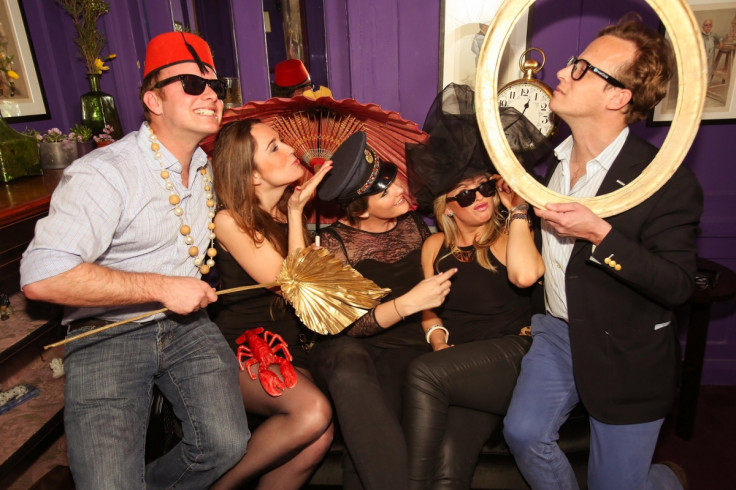 Throw down the dumb-bell, put away that pout and for goodness' sake put on some clothes. Singles in London might think they have the dating game sussed after the explosion in popularity of dating apps such as Tinder but if they want to make it into the Premier League of match-making, they had better up their game and forget posing for selfies.
The Office for National Statistics estimates 51% of the UK population is single, with London having the highest number - approximately four million - of eligibles in the country. It's no wonder singletons across the capital are as likely to receive notifications from dating apps and websites than text messages from their mother - Tinder's 50 million users make one billions "swipes" a day and one in three couples meet online.
But fast lifestyles and aspiring careers mean some of the city's high fliers don't commit to swiping through hundreds of online profiles in the hope of finding the one - finding love was like window shopping rather than trying it on to see if it fits.
It was not until entrepreneur Michael Krayenhoff went to a dinner party with single friend David Vermeulen in 2012 that the pair thought they could play Cupid and make it pay. Three years later, The Inner Circle dating website they created has 75,000 members, with another 100,000 on the waiting list. Waiting list? You read correctly. The Inner Circle is for the attractive and/or inspiring bachelors who want help meeting like-minded people some of London's trendiest nightspots.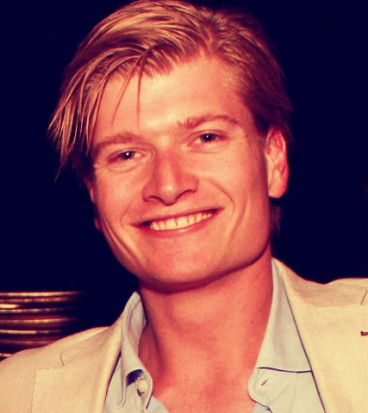 "I met David at a dinner party at my cousin's place. There he told about his recent break up and search for love on online dating websites. Tinder did not exist back then, but he looked on Guardian Soulmates and Match.com but found looking through the thousands of profiles felt like a needle in a haystack," the 31-year-old told IBTimes UK.
"We were talking about it and at the time I was looking for a job. I had just finished a masters in entrepreneurship and was open minded about starting a start-up. But the problem was I didn't see anything to improve, which is what I wanted to do. Online dating had been around for a while and was growing really fast. David spoke about experiences on websites that were around like Cupid, E-Harmony, Guardian Soulmates, Plenty of Fish et cetera.
"The websites' matching algorithms meant that when I myself answered the questions the matches made it look like I didn't know what I was looking for! They indicated education and job but didn't enable me to find my cup of tea in an efficient way.
"It was then that I was seeing what David was seeing. I found that males and females can be searching through hundreds and thousands of profiles because of the algorithms sites used. The dating websites felt a bit... awful! But dating should be like walking into your local pub. It should be a fun and relaxed social event."
Developing the platform
Krayenhoff, who has a girlfriend, Vermeulen, and a programmer got to work on what would become The Inner Circle. They developed the platform and tested it but after six months it still need fine tuning and despite a cash injection from Vermeulen the team was "bootstrapped". To fund the project, they created a white label dating website in collaboration with a Dutch media group on the side. This provided the company with sufficient cash flow to continue develop The Inner Circle. Suddenly, there was a boom.
"Inner Circle was ticking away and then in January 2013 there was an explosion, everyone was talking about it including key influencers – people who know or have links to a lot of people," Krayenhoff said. "It was helped by Amsterdam being small. Word got around quickly. In contrast, London was a massive learning curve for us because of its size and how fragmented it is. It was much more difficult to get people to hear about us."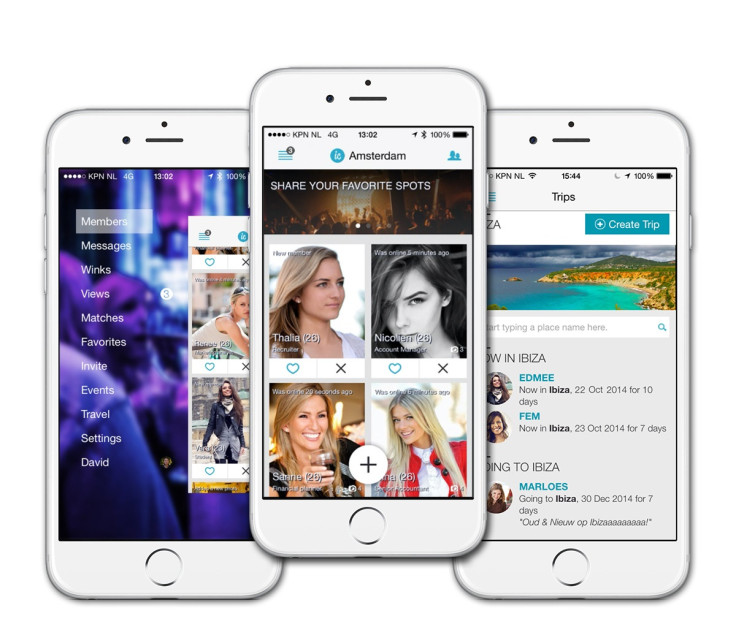 Inner Circle started working with some of London's biggest events companies, joining their vast mailing lists and eventually word of mouth got around that The Inner Circle was the circle to be in. "A year later in September 2014 we had hit the nail on the head," Krayenhoff smiled.
The company's growth can be seen in the number of baby and marriage cards it receives from loved up couples who met through the website, something that leaves Krayenhoff "jumping on the table when I hear that".
One of the ways The Inner Circle successfully plays Cilla Black is by hosting extravagant parties in venues across London and beyond. But its most controversial method is its screening process of would-be members to judge their eligibility.
"We don't want a 60-year-old man perving on a 25-year-old woman. Similarly we don't want a 19-year-old wasting the time if a 28-year-old woman who is in a busy career and is looking for something serious. Most people are good looking but it is not always the case. There are also some amazing people who are interesting. It takes about two seconds to determine if someone is attractive but we don't just look at that," Krayenhoff explained.
"We judge how inspiring they are, we look at the industry they work in, their education and we scan their Facebook and other social media sites they might be on. But we do not say 'if you only went to high school you are definitely not getting in'. It is not as black and white as that. But there are a couple of standard things that will mean you're unsuccessful, like if a guy makes a selfie while he is half-naked."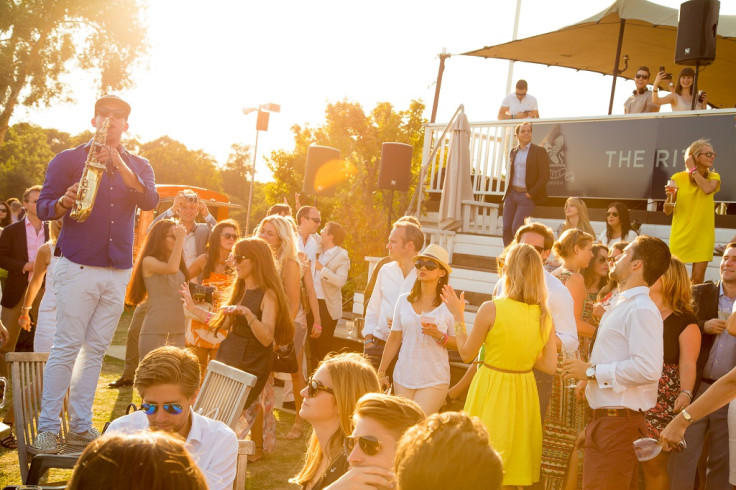 It's this virtual talent show detractors could claim is elitist, a stamp Krayenhoff denies is true. He said: "Our members are educated ambitious young professionals who work long hours and have little free time. By bringing them all together in a curated community, we make it easier for them to find their match.
"A person equally driven, who understands the lifestyle and enjoys similar things in life. Creating happy power couples may be labelled 'elitist' but in the end its not about the label, its about the result. Receiving wedding cards and even baby cards are proof of the value we have added to the lives of our members so far."
With teams in Paris, Barcelona, Milan, Amsterdam and Stockholm, The Inner Circle looks set to expand to shores further afield than just Europe. After Vermeulen ploughed €45,000 of his own money into the site, with zero backing from angel investors or VCs, the site could be about to embark on a fundraising mission to square the circle and attempt to play suitor for couples across the rest of the world.
"We have grown really fast and the next thing we need to think about is at what rate do we want to grow? If we wanted to raise money, how much? We have been talking to potential investors but there are so many options. The important thing is that people like the product and that will help us achieve our aim of being in major cities across the world. We want to remain the best place for successful young professionals to meet their match."