Is Kim Jong-un on Tinder? Smartphone dating app has users in North Korea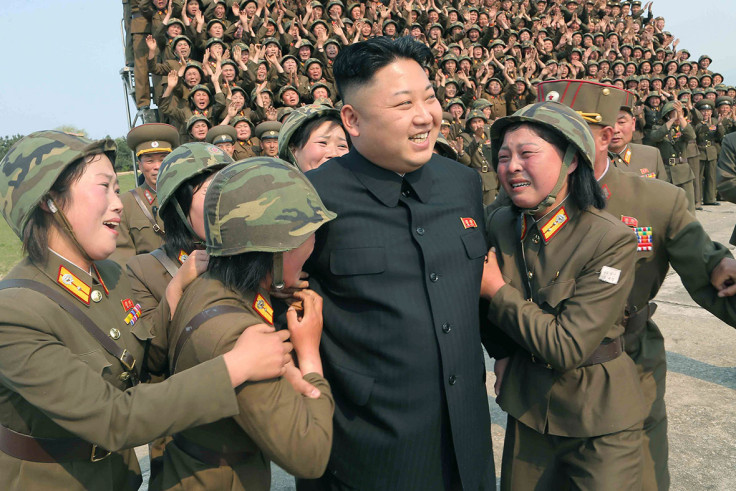 One of the big appeals of the dating app Tinder is that users can hook up with people while on holidays in places you may have never been. Those who decide to take a vacation in North Korea never need feel lonely again.
During somewhat of a Twitter meltdown in reaction to a rather negative Vanity Fair article about dating apps, Tinder confirmed that it had users in both China and North Korea, locations where access to many western online services is severely restricted – most notably Facebook.
Tinder requires all users signing up for an account to log in using their Facebook profile as it uses this to provide better matches based on your account details and activity. Facebook, which has 1.5 billion monthly active users, is completely banned in North Korea and China which makes Tinder's claims of having users in those locations a bit of a mystery.
A spokesperson for the dating app has however reiterated that it does have users in both locations, telling the South China Morning Post: "We have users in all 196 countries, including China and North Korea. We cannot disclose additional information on our userbase there." The spokesperson would not go into detail about how users in those countries used the app without Facebook.
North Korean Tinder community
So is there a secret North Korean Tinder community helping create matches for the Dear Leader's children? Unlikely. The vast majority of North Korean citizens do not have access to the internet or smartphones though some government officials do, meaning these could be the the "many users" Tinder is talking about.
Of course the most likely answer is that foreigners visiting North Korea are using Tinder in the country having previously signed up using their Facebook accounts before travelling to the country. Again, considering the tiny number of foreigners allowed access to North Korea, Tinder's claim it has "many users" there may be somewhat overstating the fact.
Twitter meltdown
The whole North Korean issue arose after an unknown Tinder employee took umbrage with a Vanity Fair article entitled Tinder and the Dawn of the Dating Apocalypse, in which author Nancy Jo Sales posits the theory that Tinder has enabled a hook-up culture of instant gratification. At the crux of the story was a comment from a psychology professor who said "the impression that there are thousands or millions of potential mates" created by dating apps encouraged men to pursue "a short-term mating strategy", which in turn leads to higher divorce rates.
Tinder's rambling 31-tweet response took offense at a survey that claimed 30% of Tinder users were married, based on a report from GlobalWebIndex. The dating app says that based on survey results from 265,000 users, just 1.7% of its userbase is married.
Rather than using the app to hook up, Tinder says its data shows "the vast majority of Tinder users are looking for meaningful connections". Sales reacted to the Twitter meltdown with this stinging put down:
She went on to ask the question we all want to know the answer to:
© Copyright IBTimes 2023. All rights reserved.