London: first autonomous cars heading to Greenwich this summer
London is to get its first fleet of public driverless cars this summer. The cars – which look like milk floats and are related to the autonomous pods used to ferry passengers between terminals at Gatwick and Heathrow airports – are to be tested on pavements at Greenwich Peninsular, where the O2 Arena is based, from July.
But unlike the airport pods, these as-yet-unnamed vehicles won't travel on bespoke tracks. Instead, they will have four conventional wheels and be able to drive around much like a regular electric car. Seven prototype vehicles are to begin driving around Greenwich in July, ferrying people between residential areas, the North Greenwich Tube station, the O2 Arena and local businesses. The cars are being developed as part of the £8m Gateway project (Greenwich Automated Transport Environment), which is led by the UK's Transport Research Laboratory (TRL).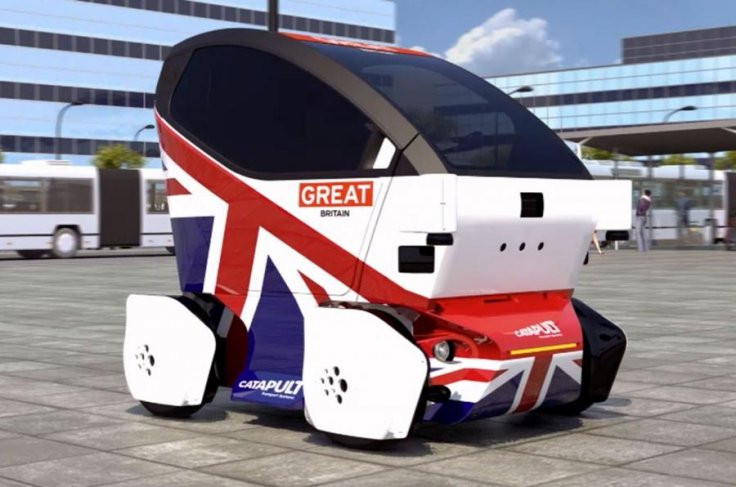 The Lutz Pathfinder is to drive autonomously around Milton Keynes this year
UK Autodrive
This project is one of four autonomous car trials currently being developed in the UK. The other three are to take place in Bristol, Coventry and Milton Keynes. For the latter, the Lutz Pathfinder is to carry two people at a time from the train station to nearby business parks and a shopping centre.
Professor Nick Reed, academy director at TRL, said: "If the trials prove successful, we expect these iconic vehicles to become a familiar sight in many cities around the world."
Westfield Sportscars, a British kit-car company that produces high-performance road and track cars, is to be responsible for the manufacturing and testing of the Greenwich pods. The pods can carry up to six people each and require a member of staff to be present at all times, ready to press an emergency stop button if there is a problem.
It is hoped that the trial would help better understand the public's willingness to use autonomous transport. But the pods may face an uphill battle, as a recent survey found that almost half of the British public would refuse to travel in an autonomous car – the same proportion as when the same survey was conducted a year earlier. Four in 10 people said they would not trust the car to drive safely, while 16% said they were 'horrified' by autonomous concept cars produced by companies such as Mercedes, Ford and Audi.
Other autonomous projects planned for Greenwich include self-driving delivery vans to move parcels between warehouses, shops and customers' homes in south east London.
© Copyright IBTimes 2023. All rights reserved.