Is this Vauxhall GT Concept the sports car of the future?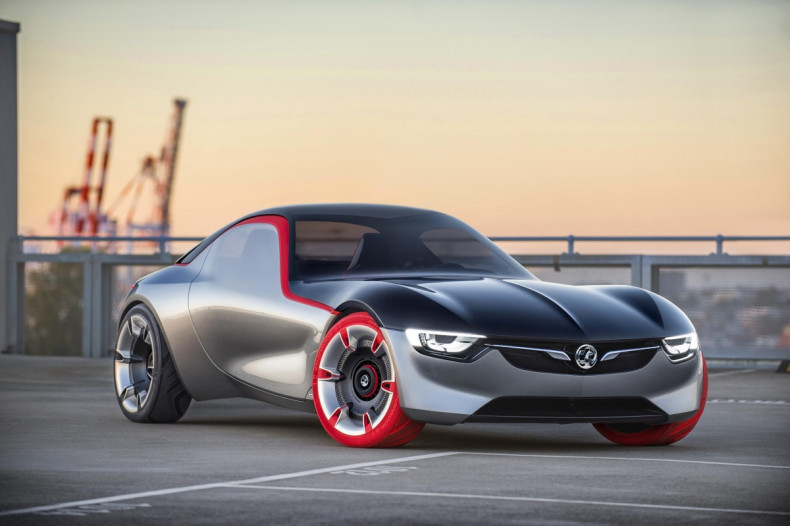 A decade after Vauxhall stopped making its last true sports car, the Lotus-based VX220, the company has revealed the 2016 GT Concept, its vision of the sports car of the future. The car will get its public debut at the Geneva motor show in March.
The front-engined, rear-wheel-drive concept has classic sports car proportions, but blends them with modern design features like a lack of door handles and wing mirrors replaced by cameras. Vauxhall describes the 2016 GT Concept Geneva, to give the car its full name, as "purebred, pared down, yet unashamedly avant-garde".
Despite the modern lines, the car is a throwback to Vauxhall's XVT Concept from 1966 and the 1865 Opel Experimental GT. Meanwhile, the car's name mirrors the company's GT Concept from 1964. The new model is a two-seater and shares a similar size and proportions to the new Mazda MX-5, but with a fixed roof.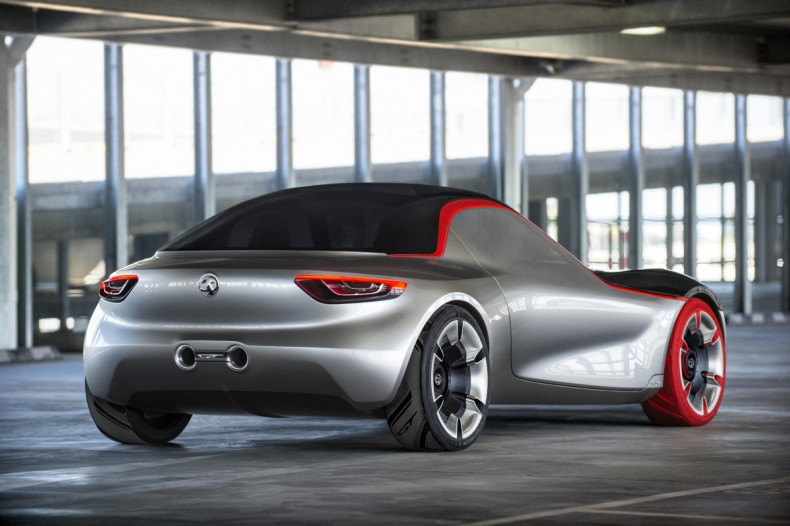 The Vauxhall has a small one-litre, three-cylinder, turbocharged engine producing 144 horsepower; it is the same engine as used currently by the Vauxhall Adam, Corsa and Astra. This drives the rear wheels through a six-speed sequential gearbox, controlled by paddles mounted to the steering column.
It may sound underpowered but the GT Concept is tipped to weigh less than 1,000kg; this will help it reach 60mph in less than eight seconds, Vauxhall says, and have a top speed of 134mph. However, it isn't clear if the car can actually run, or is just a visual representation of what direction the company wants to take its design. Vauxhall says it will "judge reaction" at Geneva before commenting on whether or not the car – or one like it – will be built.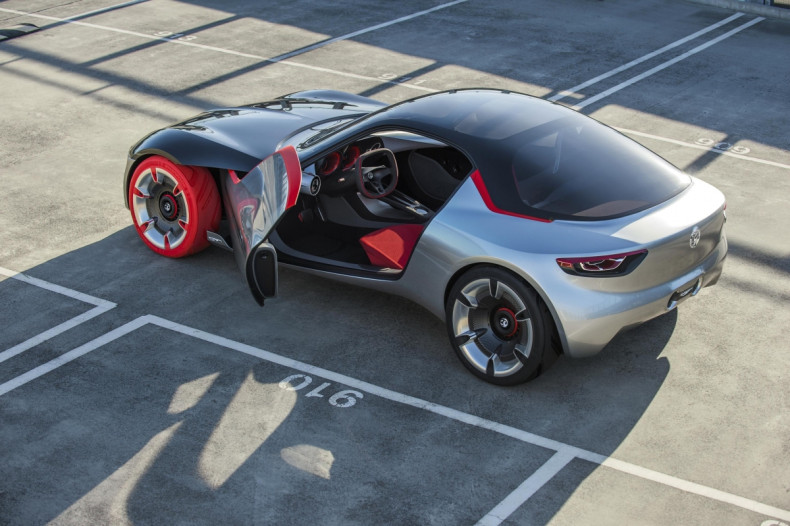 The car's most striking feature is its doors, which hinge right behind the front wheels and span a significant length of the car. The huge doors are opened by tapping a touchpad on the roof above them. Also grabbing headlines are the red front tyres, which hark back to the Motorclub 500, a Opel motorbike from the 1920s which also featured red tyres.