None of us get enough sleep in London. Long working hours, endless social lives and no time for any rest away from emails have left us bereft of a good night's slumber. But the team at Eve Sleep mattresses are doing something about it as they open the first "nap station" in London's Old Truman Brewery.
After noticing that the tens of thousands of Londoners were taking to Twitter to complain about tiredness, they opened the east London hub where anyone can pop in and take a quick nap on one of their carefully created memory foam designs.
You don't even have to sleep as the "cafe come workspace" is equipped with beds to work on fully equipped with Wi-Fi and amazing coffee to kick start you back into office mode.
For co-founders Jas Bagniewski and Kuba Wieczorek (also cousins), this venture is not just a clever marketing plan but also their first foray into the realm of the retail space where people can try their mattresses before they, hopefully, become won over and purchase one.
A defiantly online-only brand to start, their selling point of affordability for a great product relied on the fact that online made their product easier to buy and cheaper to deliver.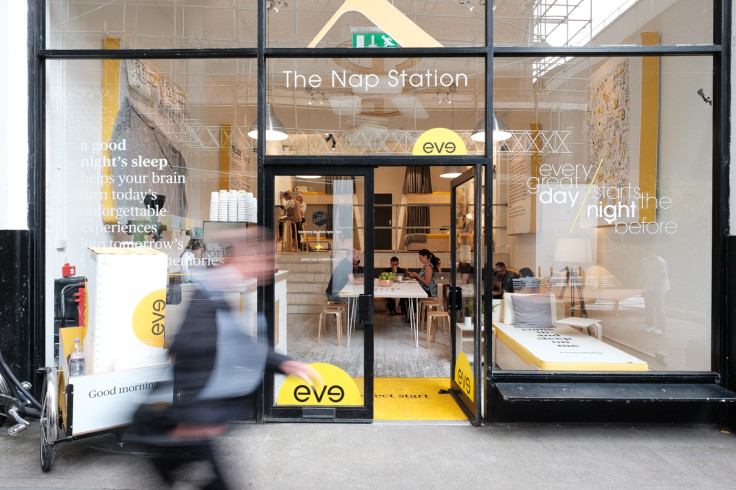 You will have certainly seen the big white and yellow adverts on the Tube that have managed to turn buying a mattress into a true lifestyle choice, as far away from the boring, hideous task of sifting through a graveyard of plastic-wrapped orthopedic planks that the market of mattresses currently looks like.
Now after a meteorically successful first 16 months since launching, the boys are moving on the next steps - the retail environment and a much bigger office.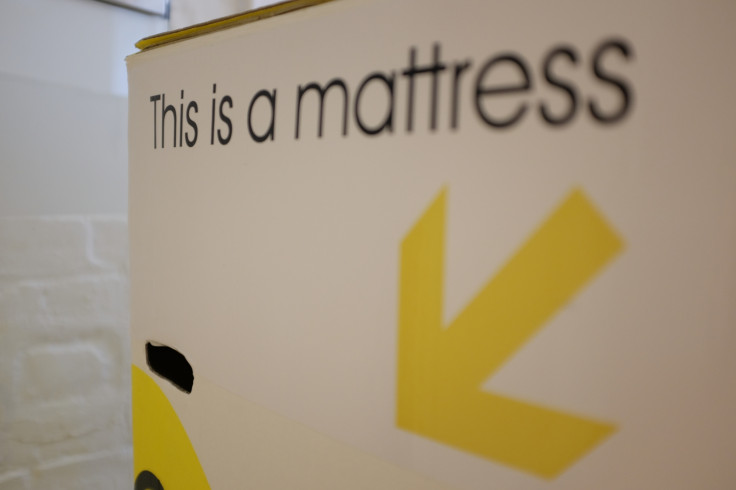 When I met up with Jas and Kuba they were lamenting their departure from the bright and conveniently brand matching yellow painted industrial work space that their brand has fast outgrown since moving their team of five into the Holloway Road space just over a year ago.
Before that they were working from Kuba's mum's kitchen as well as sharing friends' workstations as they lay the ground work for Eve. One thing that immediately strikes you about the family-led brand is dedication to both product and the brand and a borderline obsession with wanting people to enjoy their beds.
However, despite the 25% month on month growth and a staff of over 50 people in London and San Francisco, the creative cousins still can't fathom how far their brand has come, purely selling by one product.
The decision to move into the previously sanguine realm of the mattress world was no accident after Bagniewski, who has a background in selling mattresses, previously did extraordinarily well wholeselling online with the biggest ever deal on Groupon at the time. "We ended up selling over $2m of worth of mattresses on our first day back in 2011 and it opened our eyes into the category."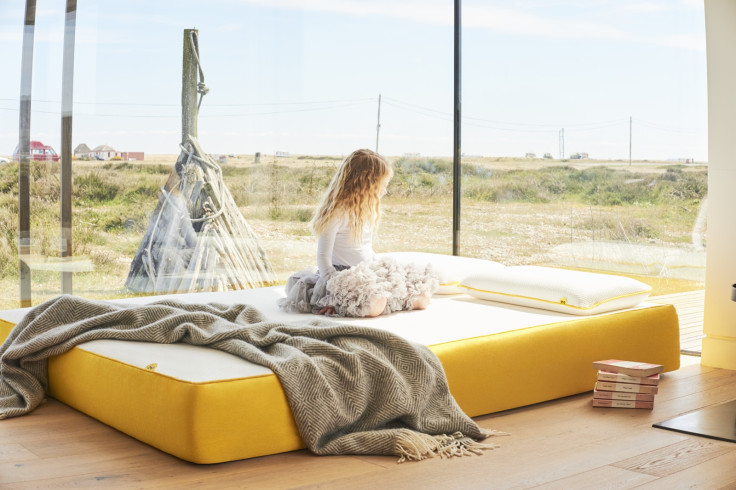 Of course their product is like no other and if you're only selling one thing it has to be good. Developed carefully by the team taking four years to finalise, the memory foam layered design ensures that you are supported but also stay cool as memory foam can often cause people to heat up too much.
Whilst Bagniewski knows the product, Wieczorek brings the brand. Having previously taken charge at Channel 4 on working on projects like the Paralympics in 2012, the photographer and creative director joined the team immediately after seeing the potential to wake up the sleeping industry of mattresses.
Dreams, sleeping easy, a silent night; the mattress industry is unsurprisingly obsessed with sleeping, but what Wieczorek wanted to do with Eve Sleep is dominate a new market: waking up. "I think you make it culturally relevant" he said "see what everyone else is doing and everyone was talking about sleep and talking about dreams about clouds, the colour way was all blues and whites, the brands all had sleep in them. And it is a bit like, no s**t, it's a mattress, you sleep on them."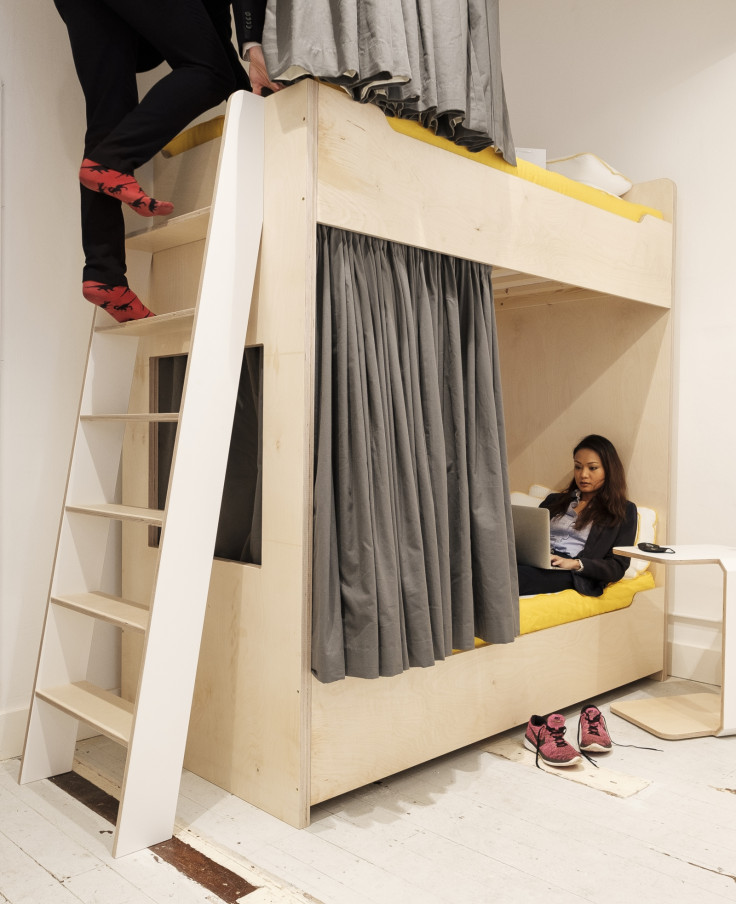 " I had this lightbulb moment when I thought that no one talking about how great you feel when you have an amazing sleep."
Eve Sleep don't want you to just sleep on their mattresses, as Bagniewski explained "traditionally mattresses are sold like toilet paper, you know its just the most boring product in the world people cover them up and never think about them. But then you know, people have sex in mattresses, cuddle up, read books to their kids on them, all this beautiful stuff that's never talked about." So this is what they have done. From the box to the latest Nap Station venture everything is centred around energy and positivity, waking up and feeling great.
The price obviously has something to do with the popularity, starting at £349 they are selling way below the average market price as well as delivering for free and offering a 100 day free trial with full return.
The extremely bright yellow company box the mattresses arrive in are like a bedding tardis - many people have emailed to complain before opening as they assume they have been sent something else as it looks too small.
A great marketing idea, of course, especially when hand delivered on the specially designed Eve bike. But this specially tested compact packaging ensures that costs stay low and they can deliver as many as possible.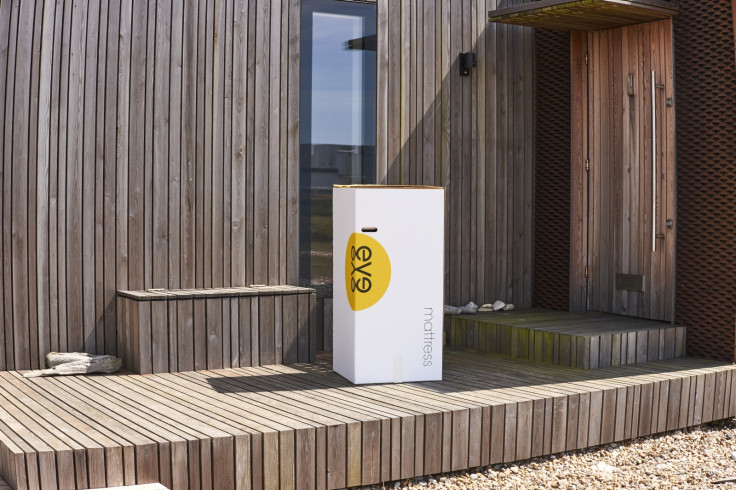 But what next for the one brand company? The plans seem pretty mapped out. "We've just put 'the' in front of the mattresses so its just 'the mattress' and we've just released 'the pillow' which we spent a long time developing and really think it's the best product you can. We're about to release 'the sheet' and 'the set' which is the next thing."
Kuba predicts that in a few years time, the mattress brand will be in the same realm of wellness as the likes of juice brands or wellness apps like Headspace, it will be a natural part of that health cycle. Sleep will become cool.
For now, if you want to trial out an Eve Sleep mattress you can still head to the Truman Brewery until Sunday 10 July and indulge in a little nap or sim[y check out 'the' mattress, sheet, and pillow online now. One thing is for sure, Eve may not be interested in the night time, but you can certainly give your mornings a facelift with an Eve.

Prices start at £349 for a single Eve mattress

The Nap Station is open at: The Old Truman Brewery, Shop 11, Dray Walk, London, E1 6QL until Sunday 10 July.