Everyone knows that a dinner isn't a dinner unless you have taken a photograph of it, and the homeware wizards at IKEA are acutely aware of this.
The endless waiting around the table for the host to photograph their glorious creations can really hold up the enjoyment of a great dinner party, and Ikea has taken this new social craze and turned it into a fantastic advert mocking the way we live in comparison to the lavish dinners of the 17th century.
In their latest advert, directed by Tompa and Ronda, we see an aristocratic family sitting around the table for dinner. As one of the children goes to take a bite, her father scolds her before beckoning a painter into the room to quickly capture the meal before them in an oil painting.
The painting is then quickly run out of the house and paraded around the town into bedrooms, prisons and and the royal court for viewers to see the dinner scene and decide whether they 'like' it or not with a thumbs up.
Finally, a flash forward brings us to a modern dinner table where the father is intensely snapping a roasted joint of meat while the family looked bored and hungry around them before he realises what he is up to and they all sit down to eat.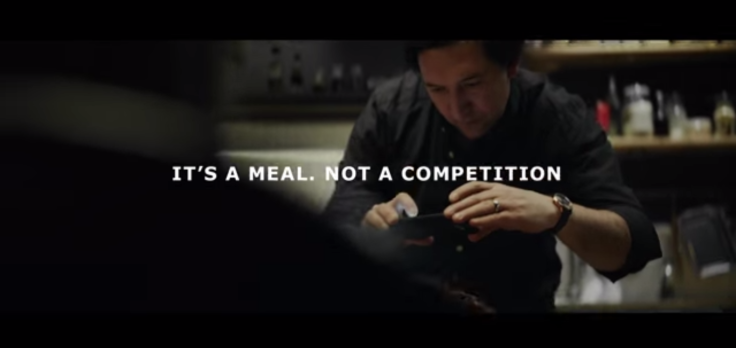 The final caption reads 'It's a meal. Not a competition' and while it doesn't actively advertise any Ikea products, the sentiment is a fantastic advertisement for creating a family space that allows enjoyment of food and company and not just for sitting on your phone looking at what everyone else is up to.
The Swedish retailer have joined the likes of John Lewis in using creative agencies lately to build campaigns around larger social ideas like togetherness to promote their products as part of a home.