By the last day of any festival the spirits are dampening and the need to wash has never ever been greater. None more so than this year when the rain and deluge of mud makes the thought of going back to a mattress and duvet is like ascending to heaven.
It's no wonder that the trend for glamping has risen every year at music events like Glastonbury and Bestival and people are taking themselves off site every night for a good sleep and a hot shower as well as staying far longer than they usually would inside the perimeters of the festival walls.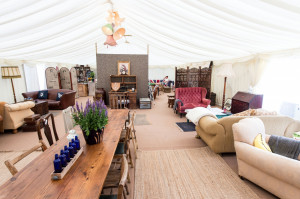 With precious holiday allowance and the endless difficulty of organising holidays, the great British festival has fast become our holiday of choice. Whilst this may sound like utter hell to some, there are more than enough companies who have stepped in to help.
Brands such as the Pop-Up hotel and Land and Sky have been providing the upper echelons of Glastonbury goers with luxury accommodation for over five years now. Whilst Land and Sky joins the collection of farm locations, the Pop-up hotel services festivals across the UK, but these comes at a price and five nights in either can set you back up to almost £8,000.
Although you're pretty much guaranteed to wake up in a yurt next to a celebrity in either, for the regular holiday maker wanting to book an affordable getaway there are new options on the market to make this work.
A newcomer to the market is Ziggucamps, set up by Craig Goble and his family, that aims to provide the full holiday spirit to festival goers at a more affordable rate.
Originally Goble started out running bars on the hill of Glastonbury's boutique Worthy View site, inside the camp. Noticing that festival goers still wanted a drink after hours, Goble successfully provided liquid relief for late night revellers.
In a similar vein after witnessing the 'glamping' trend picking up Goble began talks with farmers to lease a plot of land for his own camp, that finally opened on Wednesday 22nd June with 170 bell tents, a smattering of regular 6 man tents and two airstream caravans to suit all tastes as budget.
"Some people are fans of the original camping experience and the original Glastonbury experience, other people aren't" Craig told IBTimes UK as he showed us to our bell tent for the weekend, "what we want to do is create a bit of luxury."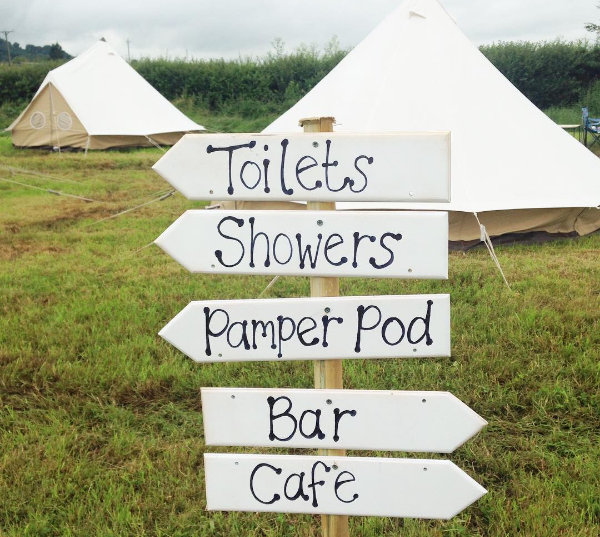 A furnished bell tent at Ziggucamp will cost between £800 (unfurnished and £1,200 (furnished with electricity) for five days, which as Craig points out "is like paying £50 a night for a hotel with four of your mates."
The tents certainly are far from palatial, but if that's what you're looking for to define the luxury camping experience, you are going in the wrong direction. Once unpacked in the generously sized tent with power points, you can wander over the the cafe area that is fully equipped with more charging stations, stocked bar and a food truck next door. The atmosphere is mellow and peaceful and the sound of acts on the main stage could easily be mistaken for a radio.
With the average age of the festival goer around 37, you might assume that the camp would be filled with older festival goers but the range was surprising. From early twentysomethings to the 60-plus, the only common denominator was that they wanted to enjoy the festival as well as the time off.
One woman in her forties who worked in HR for a pharmaceutical company had found the site looking for a space for a girly holiday to celebrate a friend's birthday. A Glastonbury virgin, she joked over breakfast that she was there "to try everything once" and thought that the festival would be a fun break. Another couple in their fifties noted that they had been making a holiday out of Glastonbury for years staying in hotels, but saw Ziggucamps online and thought that it would be a nice change for a break.
A younger trio of people in their thirties who rented an Airstream caravan for £2,999 noted that they had done Glastonbury four times now and "wanted a holiday and something a bit more relaxing".
The resounding link seems to be wanting to escape whilst still being close the action of the festival, something that can be reached 24 hours a day by a private shuttle bus. The transport might make it easy to get to the main stage acts but it is actually incredibly tempting to just stay on the camp.
With live music on the initial two night before Glastonbury officially began there was time to relax and chat to your fellow campers in a totally different environment to the one you're faced with when you're pitched up between thousands of other people.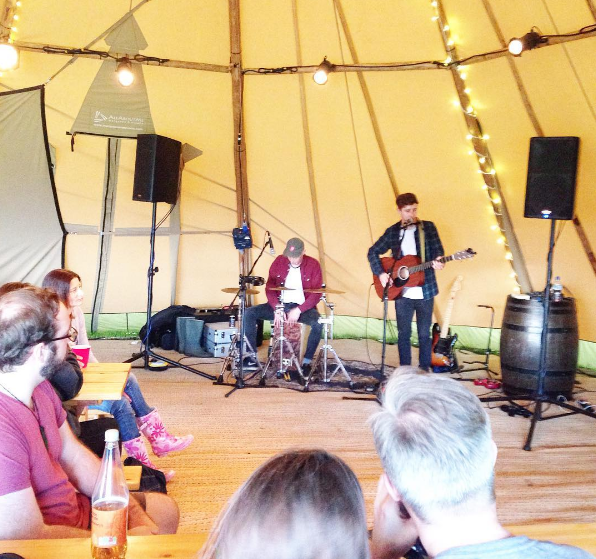 Goble noted that he could have fitted a plethora of tents on the Ziggucamp space but his focus was on having "a bit more room, a bit more space and bit more of a peaceful experience."
Like any good holiday you want everything you need nearby from good coffee to a manicurist and low and behold this is all just a short wander from the tent and anything from a hairdryer to a massage is provided for you like a holiday resort in the middle of a field.
One of the most refreshing feelings is to stay somewhere that you feel completely at ease that your valuables are safe and people recognise you when you come home for the night.
Obviously, this kind of staycation is not for everyone and if you're shelling out around £1,000 for accommodation as well as £228 for your Glastonbury ticket, the costs add up before you even arrive.
However, with the uncertainly of the effect BREXIT will have on European travel and our constant search for the next best adventure, perhaps this summer will take you on a festival holiday too. For the festival goers searching for a little bit of luxury that makes taking all those holiday days, this definitely the way to go.
ZigguCamping

- Prices start at £299 for a 2 Person Dome Tent Hire – 5 Day Hire

Pop-Up Hotel

- Prices start at £799 for a Field Tents for 2 available with either 2 x Single Beds or 1 x Double Bed

Land and Sky

-Prices start at £5,995 +VAT for a luxury yurt for two people.