Overlooking London's most famous park, nestled next to the opulent Mandarin Oriental Hotel in Knightsbridge, is the world's priciest block of flats: One Hyde Park. And boy do these luxury living spaces set you back.
A one bedroom flat in this exclusive block − which the website boasts has a "21m stainless steel ozone swimming pool", a "virtual games room with golf simulator," plus spa facilities, suites for hosting cocktail parties, wine cellars, among other perks − will cost around £5.5m (€7.4m, $8.3m) at current market prices.
The most expensive property in the world is also in One Hyde Park, which was developed by the Candy brothers. The penthouse was sold to an unnamed eastern European buyer − possibly a Ukrainian oligarch − for a cool £140m in May 2014.
It has been reported that many of the 86 flats are owned by offshore shell companies, bought as investments in the hot London property market, a safety deposit box of sorts for wealthy foreigners to shelter their cash from war and political turmoil in their corners of the world. But the prime London property market − the capital's most expensive homes − appears to be on the turn.
And One Hyde Park is sending a message that London's prime market is deflating: several flats are for sale. Ten, in fact, seven publicly listed and three private, ranging in price from £5.5m to £75m €101.5m, $113.4). It was highlighted by the Financial Times. As the property expert and home-buying agent Henry Pryor put it on Twitter: "Are the rich checking out?"
"There's no doubt that prime central London, particularly the top end of the market, which obviously is typified by the prime central London geographical area, is a lot harder, a lot stickier than it was 12 months ago," Pryor told IBTimes UK.
Dampening activity is the "incredibly expensive" cost of buying a home at the top of the market, argued Pryor, which has been pushed up by Chancellor George Osborne's stamp duty reforms. Osborne flattened out the slab-style stamp duty system and hiked tax for the most expensive sales. Under the new system, those paying £2.1m (€2.8m, $3.2m) for a home will pay 7.9% more− or £18,750 (€25,380, $28,370) − than they did before. Pryor said this is a major factor in driving down prime transactions by 30-35%. Some sellers have withdrawn. Others, who have been forced to sell for reasons such as debt and divorce, are having to drop their asking prices to attract buyers.
"Whether these particular sales in One Hyde Park give us a clue to the thinking of those at the very top end of the housing ladder, I don't often find that buyers for this type of property have quite so much choice," Pryor said. "So whether it indicates that they are already hoping to head to the exit ahead of demonstrably falling house prices remains to be seen. But it is the proverbial canary in the coal mine, I think."
Knight Frank, the estate agency, said in a report that annual price growth in prime central London was just 1.7% in August 2015, the slowest rate in over five years and down markedly from 7.7% in August 2014. And when you remove new prime markets, such as Islington, the traditional prime central London areas, such as Mayfair, the sector only saw price growth of 0.4% on average. The number of sales made was down by a fifth in the quarter to July when compared with a year before.
It blamed the general election, stamp duty reforms and the scrapping of non-dom tax status for the recent slump in demand, which was described as a "temporary pause" as buyers reflected on what this all meant for them.
"Despite the fact Labour lost the election and therefore the proposed 'mansion tax' fell from the agenda, the tax treatment of wealth has remained a live issue," wrote Tom Bill, head of London residential research at Knight Frank, in his autumn London Residential Review. "The second reason it was never going to be 'business as usual' is the degree to which prices and transaction costs have risen."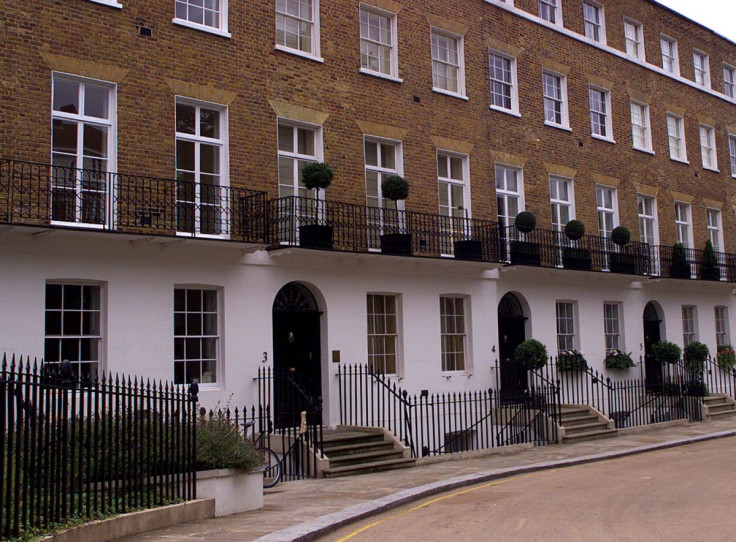 From now on, Knight Frank said, the prime London market would be steady, not heady. And volatility in China, where stock markets have been wobbling, will delay some decisions to pull money out of the safety of London property just yet.
But what are the implications for the rest of London's housing market? In recent years, the rapid price growth has spilled over into outer boroughs, with double-digit price house price growth in areas such as Hackney, Islington and Wandsworth, as investors are tempted further and further out of the centre, chasing higher and higher profits from London property.
The average price of a London home in July 2015 had hit £525,000, according to the Office for National Statistics (ONS). That is up 51% on the same month five years before amid intense demand from first-time buyers and property investors, and a serious shortage of supply with housebuilding in the city running at around half the level needed. The average price in England is £295,000.
"Whilst it is very true to say that prime central London, in particular, has in the past been countercyclical, by and large I am a firm believer that [it is] the centre of the pool and the ripples come out from central London," the property expert Pryor said. "What happens in prime central London first tends to end up impacting the remainder of the housing market, not just within the M25 but further afield."
But perhaps the future is still bright for London's high-end home buyers. The estate agency Savills noted in a July 2015 report the knock to the market from the stamp duty reforms. It said it will take time to absorb the high levels of stock "built up during a long period of pre-election caution," so the market in 2015 will "remain relatively subdued".
"Nonetheless," Savills added, "we are forecasting price growth to return to the market in 2016 and values to rise by 22.7% over the five years to the end of 2019."