London house prices: 'Lacklustre' prime central property market will stagnate in 2016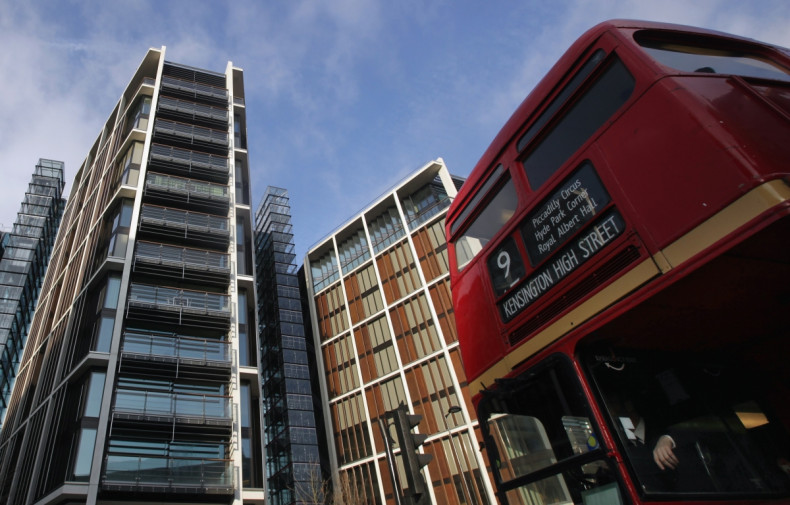 A relatively strong pound, global economic turmoil, the free-falling oil price, and tax increases for high-value property may all conspire to paralyse the top end of London's exorbitant housing market in 2016. Hansen Lu, a property economist at Capital Economics, said the outlook for prime central London housing is "lacklustre" and "prices in the most expensive parts of the capital will struggle to do more than mark time" during the year.
"Measures of global financial wealth and economic performance are better suited to explaining demand pressures in prime London than standard measures of housing affordability. And the latest data are not encouraging," Lu said in a note.
A number of analysts and economists have sounded a warning about another financial crisis lurking on the horizon. Stock markets across the world have tumbled amid a mass sell-off. The FTSE 100, for example, is down around 16% over the year and has entered a "bear market". Both the Organisation for Economic Co-operation and Development (OECD) and International Monetary Fund (IMF) have highlighted a bloating pile of cheap Western debt in emerging markets as of particular concern, which may go bang when interest rates rise and trigger a wave of defaults.
Oil highs and lows
This economic wobble and a slowdown in powerhouse China, a big consumer in the world economy, is forcing down oil prices even further. A glut in the supply of oil, as Opec refuses to cut production to put pressure on its members' competitors in America's burgeoning shale industry, has weighed heavily on the price, which is now below $30 a barrel of Brent crude.
Brent's all-time high was $145.6 a barrel in 2008. Wealthy elites in states with big oil sectors, such as Russia and Saudi Arabia, are hurting because of the price falls. They are also heavy investors in prime London property -- so buying sterling assets has become increasingly expensive.
"Although the Middle East seems to have weathered low oil prices surprisingly well so far, tighter fiscal policy will result in a noticeable slowdown this year," Lu said. "As for Russia, while we expect its recession to end in 2016, the rouble is still trading at less than half its 2013 value, meaning that the exchange rate adjusted cost of buying London property is extremely high.
"Granted, we are comparatively optimistic about the Chinese economy. But Beijing's desire to stem capital outflows from the country through stronger capital controls may increasingly hinder prospective buyers."
Stamp duty increase
At the end of 2014, Chancellor George Osborne increased stamp duty on expensive homes, a move that put the brakes on the prime central London market. There is now a 10% tax rate on properties worth more than £925,000 and 12% on those over £1.5m.
Since then, he has also increased stamp duty on second home purchases, introduced a levy on properties owned by offshore companies, and other taxes targeting the top of the market. In the five most expensive central London boroughs, house prices fell on average by 8.7% in the year to December 2015, according to LSL Property Services, which owns estate agencies Your Move and Reeds Rains.
"All in all, our indicators of PCL demand look weak, which suggests that prime house prices are more likely to stagnate in 2016 than to rise," said Lu. "And with prime prices still looking a little expensive in relative terms, the wider London market also likely to stall and the global economy facing multiple threats over the coming year, the risks to prime central London house prices seem to be very much on the downside."
Across the whole of the London market, the Office for National Statistics (ONS) said the average house price rose 9.8% to £537,000 in the year to November 2015. Intense demand from foreign investors at the top end and ordinary Londoners lower down the market is putting heavy pressure on an inadequate housing supply. House building in London is running at around half the level needed to keep pace with demand.