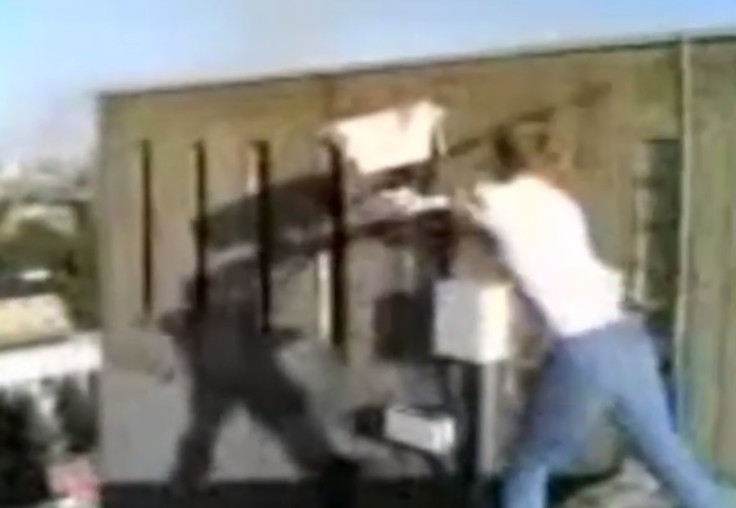 The Met Police has released video footage of a man smashing a Hackney CCTV camera with a scaffold pole almost 10 years after the vandalism caused a security camera blackout in Shoreditch.
At 7am on 15 July 2006, the CCTV cameras in the Shoreditch area stopped working. Hackney council staff visited the roof of a building on Stanway Street on the Harman Estate in Hoxton and found the transmitter to the cameras damaged. The damage was caused by a scaffold pole found nearby on the roof.
A video clip taken at the time of the offence was identified by Hackney council staff on a social media website earlier this year and reported to police. The footage shows a man with short brown hair hitting the transmitter with a scaffold pole. He is seen wearing a white T-shirt and blue jeans.
Police are keen to hear from anyone who may recognise this man, or who witnessed him carrying out the attack. Anyone with any information is asked to contact police on 020 7275 3449 or via 101 quoting reference number 202265, or Crimestoppers anonymously on 0800 555 111.