London's Metropolitan Police has sold one of its disused stations to an organisation run by a hardline Islamic scholar with what her critics call a "medieval view of human rights and women's place in society".
Dr Farhat Hashmi, who has PhD in Hadith Sciences from the University of Glasgow, founded and runs Al-Huda International, which operates Islamic education programmes for young Muslim women across the world.
Hashmi and her organisation say they are progressive feminists who empower Muslim women by helping them to understand and interpret the Quran in order to use it to assert their rights under the Islamic faith.
But those who have experienced classes taught by her organisation, from Canada to Pakistan to the UK, claim she advocates an outdated and oppressive form of Islam that incorporates the likes of jihad, polygamy and subservience to husbands.
Boris Johnson, under the auspices of The Mayor of London Office for Police and Crime (Mopac) has sold a former police station in Chadwell Heath, Redbridge, northeast London, for £1m to Al-Huda Welfare Foundation, the UK branch of Hashmi's global organisation, which it said will be used for "education/community" purposes.
When the claims were put to a representative of Al-Huda, they told IBTimes UK that Hashmi's critics have misinterpreted her teachings.
Shazia Nawaz, a regional coordinator at Al-Huda, said Hashmi is not using the definition of jihad ‒that of religious warfare ‒ commonly understood in the West.
"If she talks about jihad, it's mainly in context of struggling against evil, which lies within ourselves to become a good human, a disciplined person, a civilised citizen and to struggle to revive the humanitarian spirit in people and community around us," Nawaz said.
And in the past Hashmi has denied promoting polygamy per se. Instead she said she teaches the word of the Quran, which is that if "a man has relations with a woman outside of marriage, the Quran orders him to marry her".
Mopac had not replied to IBTimes UK's request for comment on why it had sold off a public asset to the controversial Al-Huda.
"My gripe with Hashmi is that she is spreading a very retrograde and obscurantist brand of Islam," said Farzana Hassan, a columnist for the Toronto Star in Canada.
Hassan is also a former president of the Muslim Canadian Congress, an organisation that had previously raised concerns about the influential scholar, and she has also attended some of Hashmi's lectures.
"Women gravitate towards her because they are either disillusioned with their life in the West, or they want their daughters to be protected from what they perceive to be the moral laxity of the West," Hassan said.
"Her network is large and growing because her graduates then go out and spread the word to other recruits. I am very upset because many Muslim women here are defending a medieval view of human rights and women's place in society."
Graduates of the one-year Al-Huda diploma are encouraged to go out into the world and set up their own hubs and spread the organisation's reach. Founded in Hashmi's Pakistan home in 1994, it now operates in around 200 sites.
Hashmi insists that she just teaches what it says in the Quran and allows her students to draw their own conclusions without any coercion.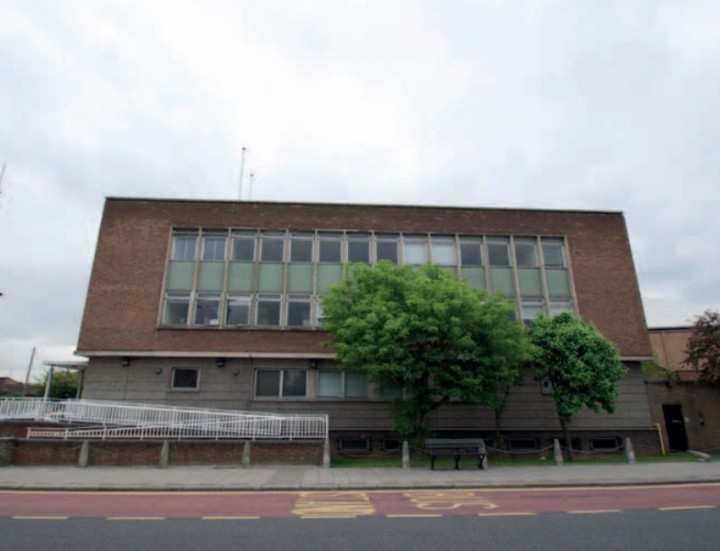 Too liberal
Hashmi pitches herself as a progressive Islamic scholar and a feminist. Her supporters say she gives female Muslims the power to understand and interpret the Quran in order to use it to assert certain rights under their religion.
But her own interpretation of the Quran is criticised as ultra-conservative. For example, she believes that women Muslims must cover their hair and upper bodies entirely – such as with a hijab or a burqa – because they must hide their beauty from men.
So the rights assumed by her students can only work within the strict and traditionalist Quranic framework Hashmi advocates, which forbids many of the women's rights taken for granted across Western liberal democracies.
Hashmi has, however, faced criticism from both sides of the debate.
As a woman who has been educated through university rather than the madrassas – Pakistani Islamic schools from which students graduate as clerics – she is criticised by traditional male Muslim scholars for her background. They attack her interpretation of the Quran for being too liberal.
"She teaches peace, self-grooming, building strong family ties and strengthening of bond with spouse and children based on love mercy and compassion," said Al-Huda's Nawaz.
"Her teaching has given women empowerment to stand for herself, know her rights and fulfil them properly and tactfully with wisdom. She believes and teaches balance approach in families, like myself since me and my husband started listening to her lectures.
"Our married life became more stable and compassionate. We don't have kids but my husband is never interested in getting married again."
Hashmi has also defended herself in the past.
"I don't force anyone to do anything," she told Canadian newspaper The Globe and Mail in 2005, when its reporter confronted her with the criticism of her teachings. "They don't have to listen to me if they don't want to."
According to a report in Canadian magazine Maclean's, Hashmi focuses on "young Westernised women from moneyed families who had hitherto preferred a pair of jeans to the hijab" and she "became famous [for] converting them to a stricter form of Islam".
'Old-fashioned Islamic traditions'
A former student of Hashmi, who studied at Al-Huda schools in Canada and Pakistan, told IBTimes UK that the Islamic scholar's pupils often became "obsessive" about her.
"I don't like the school at all. I never liked Farhat Hashmi. I didn't find her to be a sincere woman. She's arrogant," said Laylah, who lives in the UK and wanted to remain anonymous.
"In Pakistan, I've spoken to girls who have walked into their own houses and she's come around for tea and they're rubbing her feet.
"She does have very old-fashioned Islamic traditions and they do teach it all over London."
In one of Hashmi's books, Laylah said the theologian recounts some advice she had given to a Muslim woman with a marital problem.
The lady's husband would not let her look after her unwell parents and she wanted Hashmi's advice on how to handle the situation. Hashmi said she had to obey her husband's wishes.
On her personal website, there is a page that lists "Tips on how to be a successful wife". One of those is for wives to "Remember that your husband is the head of the family and as long as obedience to him does not entail any sin, it is your duty to obey him".
"She's really controversial in Pakistan. She is a traditionalist, so anything that comes underneath the tradition of Islam," Laylah said.
"The only difference between her and the male scholars is that she allows the female students to be able to teach it and to be able to interpret it to their own will. She is very masculine, if that makes sense. She is very patriarchal."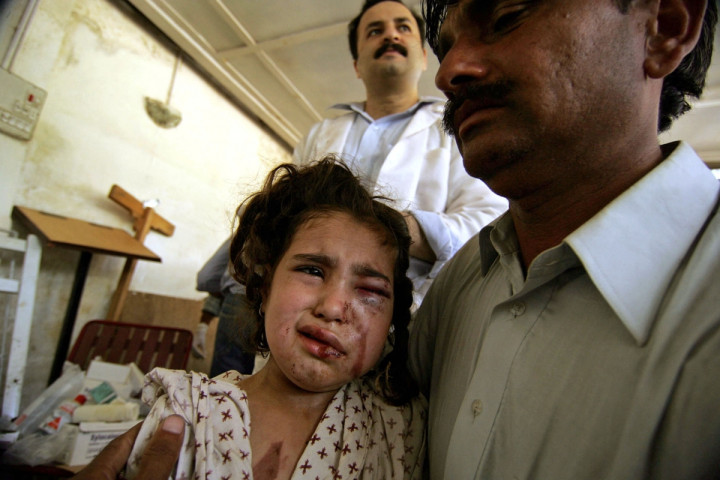 'Immoral activities'
Hashmi's teachings, issued in lectures beamed to classes all over the world, have created controversy before.
A 2005 article in The Globe and Mail reported comments made by Hashmi about a 2005 earthquake in Kashmir that cost the lives of 100,000 people.
"The people in the area where the earthquake hit were involved in immoral activities, and God has said that he will punish those who do not follow his path," Hashmi said during a lecture in Toronto, at which a reporter was present.
A recording of a separate lecture by Amina Elahi of Al-Huda, which is carried on Hashmi's personal website, echoes this worldview.
According to Elahi, Allah is the earth's landlord and the "only rent he asks for is that we thank him. That we acknowledge him. That we worship and obey him."
"When we fail to do this, when we turn our backs on him, when we forget him and thus forget ourselves, what happens is that we open ourselves up to calamity," she says.
"What's happening in the world today, environmentally, look at the global warming, look at the increase in hurricanes, increase in earthquakes, floods, and all these natural disasters.
"And what does this denote? That mankind was busy gobbling up the resources of the earth without thanking the landlord is now paying the price for this neglect.
"And Allah is showing us that if you don't want to pay the rent, then I don't need to maintain this accommodation. Wake up people."
Jihad
In one online interview with Hashmi from 2001, she says the husband has the right to chastise his wife – even physically – if she has been unfaithful.
In the same interview, she also claims she has "no agenda to take away women's rights".
But she adds: "Peace in the home depends on the woman and that aspect should not be ignored at the cost of working outside the home. A woman's role as a home-maker should not be sacrificed at the altar of ambition."
And she said she does not propagate jihad to her students, though the reason is ostensibly because they are female and the time is not right.
"I have even been called a kafir [unbeliever] because I do not propagate jihad," Hashmi said.
"I teach women – are they going to go and fight? Anyway, there are many things that need to be done before thinking of jihad."