London Mayoral Election 2016: Boris Johnson was lucky to be up against Ken Livingstone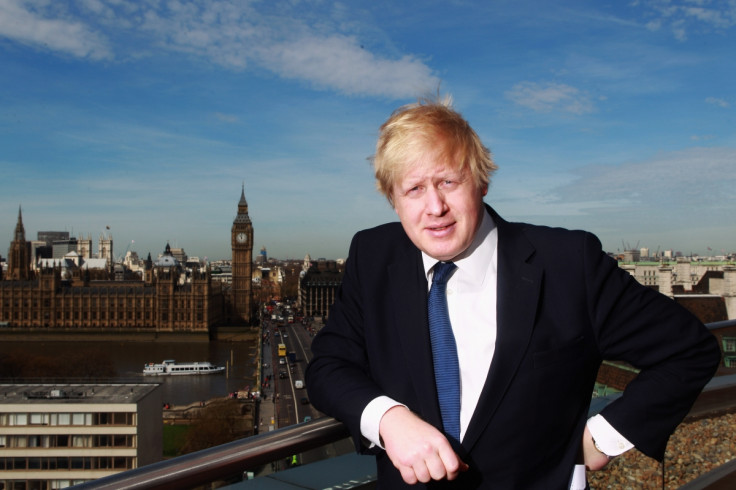 Next Thursday, Boris Johnson ends his tenure as London's second directly elected mayor. He began his mayoral journey in 2008 as a colourful and outlandish personality who the Conservatives hoped might be able to give the Labour incumbent, Ken Livingstone, a run for his money. Although he was a national figure, Johnson was better known for his scandals and gaffes than any discernible political achievements. But after eight years as mayor, he emerges as a more substantial figure – even if his record of delivery is mixed.
The mayoralty is a position with few powers, but those it does possess are particularly focused on the city's transport system. Here, Johnson's record has successes and failures, but overall is positive. He took on and championed the Crossrail project bequeathed to him by Livingstone, and oversaw the successful extension of the London Overground. This too began as a Livingstone project, but Johnson was happy to claim credit.
On the Underground, Johnson struggled to get the Night Tube implemented in the face of union opposition. Indeed, one of the recurring features of his time as mayor was his wariness in taking on the transport unions because he knew how difficult they could make his life. It perhaps came as a surprise to those who thought that a Conservative mayor would confront union power.
One of Johnson's election pledges in 2008 had been to scrap London's 'bendy buses', long single-decker vehicles that some had claimed were unsafe. In their place, he introduced a 'new Routemaster', and these have gradually increased in number, although questions remain about their environmental impact. Perhaps Johnson's most high-profile project was the introduction of a cycle-for-hire scheme in the capital, with the cycles earning the nickname 'Boris bikes'. The bikes have been enthusiastically taken up by the public and are a regular sight on London's roads.
Other projects were less successful. The Emirates Air Line cable car over the river from the Greenwich Peninsula to the Royal Victoria Dock in East London has proved expensive and appears more of a tourist attraction than a genuine contribution to London's transport system. Critics have dismissed it as a vanity project and a white elephant.
Beyond transport, Johnson oversaw a fall in crime in London (in line with the rest of the country). One of his early acts as mayor was to flex his muscles in relation to the then commissioner of the Metropolitan Police, Ian Blair, who resigned in 2008, citing lack of support from the new mayor.
In housing, Johnson's tenure can hardly be judged a success. House prices and rents in London have continued to spiral out of control, even for those on good salaries. There have been new housing developments but too many properties end up in the hands of overseas investors who leave them unoccupied. Property inequality has become a major problem in the capital. Meanwhile, Johnson has been a vocal champion of the City of London, defending the financial sector and bankers from attacks after the crash of 2008.
Perhaps Johnson's greatest success has been in raising the profile of the mayoralty itself, not just within London but nationwide. He used the post as a powerbase from which to criticise the Coalition government and to establish himself as an important and credible politician who could one day lead his party. It gave him valuable executive experience and a public profile centred not only on his 'gaffes', but increasingly on the decisions he took. The London Olympics in 2012 put Johnson centre-stage, not just nationally but internationally. Indeed, a post that has few real powers but involved lots of PR played to the strengths of this personality politician.
Like all politicians, Johnson has needed some luck. His came in the form of his opponent for the mayoralty in 2008 and 2012. In his second term as mayor, Livingstone became an increasingly divisive figure and it was no surprise to see him lose to a big personality with name recognition. What was more surprising was that Labour chose Livingstone to run again in 2012, by which time he had lost credibility but not gained any more popularity. During a set of local elections in which Labour performed relatively well, London bucked the trend as Johnson defeated Livingstone by 3%. A stronger Labour candidate in 2012 could have beaten Johnson, tarring him with the brush of electoral defeat and perhaps ending his chances of ever becoming Tory leader. By such margins are political careers boosted or ended.
As it is, Johnson leaves the mayoralty with his eyes on the bigger prize of the premiership. Whether Johnson was good for London is something that will be argued about – but London was undoubtedly good for Johnson.
---
Tom Quinn is Senior Lecturer in Government at the University of Essex
---
© Copyright IBTimes 2023. All rights reserved.