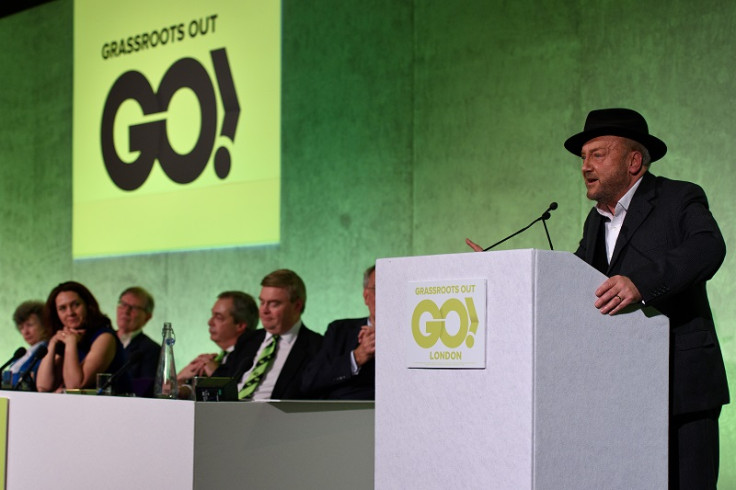 British tabloid The Mirror has apologised to mayoral candidate George Galloway after publishing a false story about alleged "anti-Semitic" remarks made by him. The paper had originally claimed that hundreds of people stormed out of an anti-EU rally because Galloway "made anti-Semitic remarks".
On 25 February The Mirror appeared to have deleted the article and had posted a message on their website acknowledging that the allegations they printed were incorrect. The false article had also stated that people were angry because Galloway had talked about Iran instead of the EU deal. The Mirror has accepted that this detail was also incorrect.
A statement on their website read: "Mr Galloway did not make any remark that could be considered anti-Semitic and only mentioned Iran in a passing reference to countries he would wish Britain to trade with if Britain left the EU. We apologise to him for these errors."
The alleged incident took place on 19 February at a pro-Brexit rally in Queen Elizabeth II Conference Centre. Organised by the Grassroots Out group, Ukip leader Nigel Farage introduced surprise guest speaker, Galloway, after speaking at the event. Reporting from the scene, IBTimes UK confirmed that dozens of attendees did leave the rally when Galloway appeared, however, the Respect Party leader did not make anti-Semitic comments during his speech.
Despite this, some reports indicated that audience members shouted "anti-Semite" at Galloway when he took to the stage. Owen Bennett, Huffington Post UK journalist, tweeted that the organisers had told security guards to shut the doors to prevent people from leaving the hall at Galloway spoke. One man was reportedly removed from the hall by security after repeatedly shouting at the Bradford West MP.
On 26 February Galloway's official mayoral candidate profile tweeted that the Mirror Group had apologised for their false report. Galloway's personal Twitter profile had a number of retweets from people celebrating the Mirror apology, with one user posting: "Galloway is a steadfast and loyal friend. And as I said before – the truth always finds its way home."