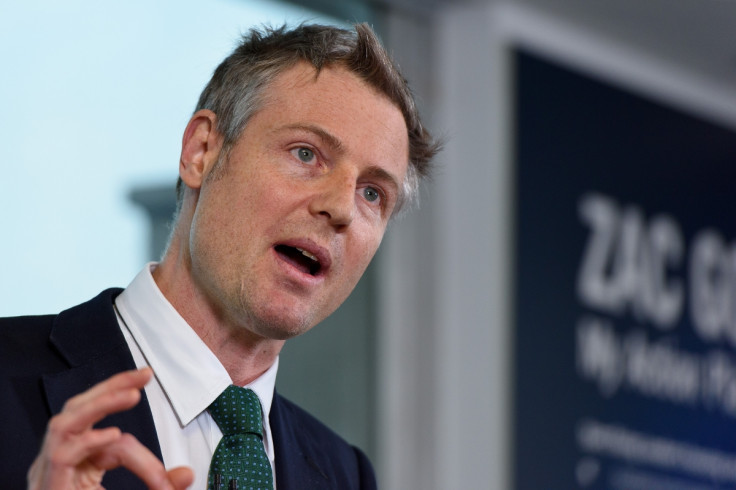 Multimillionaire Conservative Zac Goldsmith has made his personal tax return public after Labour urged the City Hall hopeful to "come clean" over his financial affairs.
The document showed the Tory had paid more than £4.5m ($6.3m) in tax on his income and capital gains since he became an MP for Richmond Park in 2010 – an average income tax rate over the five years of 46%.
The return also revealed that Goldsmith's total income amounted to more than £6m over the period, with £5.6m coming from his trust, £323,892 for his work as an MP, and £17,605 from property. In addition, his capital gains earnings were more than £4.2m between 2010 and 2015.
Son of financier and billionaire Sir James Goldsmith, Zac inherited a 'non-dom' tax status from his father but he relinquished it seven years ago.
"I was born, grew up and have always lived in London – except for two years travelling abroad in my early 20s. Because of this I derived very little, if any, benefit from this status as my income came to the UK and was therefore taxed here," Goldsmith said.
"It is no secret I was dealt a good hand in life, but I have been determined to play it well. I have stood up for my local community in Parliament for six years, delivering on my promises to them – which is why they returned me with one of the biggest increased majorities at the last election."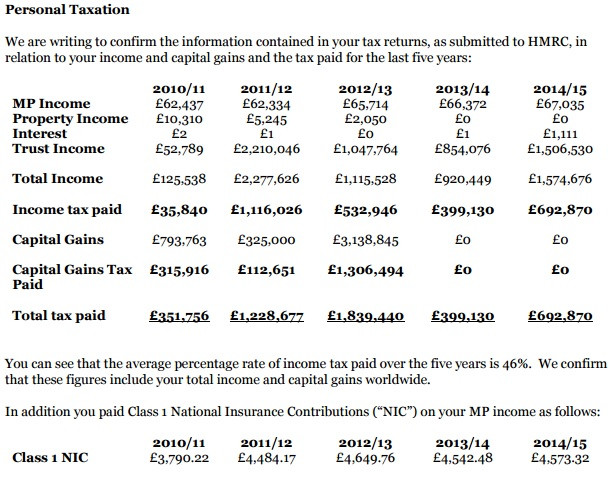 Labour front-runner Sadiq Khan has also promised to publish his personal tax return. A spokesman for the Mayoral candidate told IBTimes UK that he will make the document public this week.
The development comes after Goldsmith revealed he would defy Prime Minister David Cameron and back a Brexit at the EU referendum. The current Conservative Mayor of London, Boris Johnson, has also thrown his support behind a 'leave' vote.
However, the latest opinion poll from YouGov for LBC Radio, of more than 1,000 people between 4 and 6 January, indicated that Khan was more likely to succeed Johnson as he has a ten point lead (55% versus 45%) over Goldsmith in the second round of voting.