London mayoral election 2016: Builders attack Sadiq Khan's 'unrealistic' affordable housing target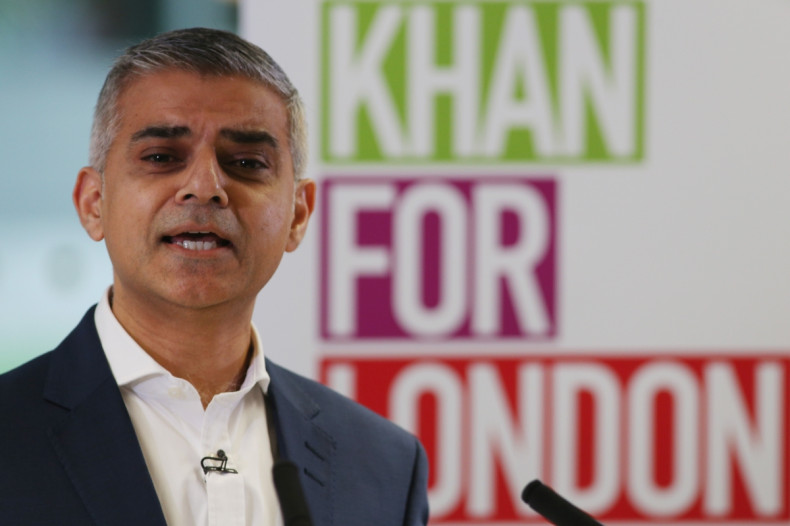 Sadiq Khan is reviving Ken Livingstone's target of 50% affordable housing for all new developments on London's brownfield publicly owned land but builders said Labour's mayoral candidate is setting an "unrealistic" goal and risks repeating past failures.
Khan, the MP for Tooting, said the current Conservative mayor of London, Boris Johnson, has not built enough affordable homes on the 400 acres of public land he has sold off. Johnson said the land will see the construction of 50,000 new homes, 31% of them defined as affordable.
"There are intense financial pressures on sites in London, driven by the extremely high cost of land," said a spokesman for the Home Builders Federation, which represents construction firms, to IBTimes UK. "Affordable housing limits thus have to be realistic. Imposing unrealistic targets will make developments unviable, so preventing sites coming forward and reduce the supply of housing – including affordable ones – still further."
Housing is a major issue in London because house prices and rents have spiralled in recent years. There is intense demand and a serious shortage of supply. The Office for National Statistics (ONS) says London's average house price rose 9.8% over the year to November 2015 to £537,000. The UK average, by comparison, rose 7.7% to £288,000. Private rents grew by 3.9% on average in London over the year to December 2015, compared with 2.5% in England.
"Some brownfield sites will be more challenging than others in terms of viability – if remedial work is needed to get the land ready for development for example," said Sarah Davis, senior policy and practice officer at the Chartered Institute of Housing (CIH). "But we certainly need to be thinking about we use public sector land more effectively and creatively to increase the number of affordable homes in London. For example, our CIH London board has suggested prioritising inner London brownfield sites which require minimum investment in transport and other infrastructure, so new homes to buy and to rent can be built for people on lower incomes close to their work.
"However, councils' housing and planning departments have lost a lot of resources in recent years, so if we want to increase the number of affordable homes being built on brownfield sites, we need to address that problem too."
House building in London is growing but still running at around half the level needed to meet demand. New build housing starts in London rose to 22,570 in the year to September 2015, up 12% on the year and the highest level since 2006, before the financial crisis, according to government figures. Of those, 6,100 were affordable. But construction firms are juggling the soaring land, labour and materials costs because of a shortage of all three, which threatens future building work.
"London is the greatest city in the world but we're at a crossroads. Londoners are being priced out of our city by the Tory housing crisis and the cost of commuting – missing out on the opportunities that London gave me. If we don't act now, it could be too late," Khan said in a speech in Isleworth, west London.
Borough by borough targets
Johnson scrapped Livingstone's 50% affordable housing target for all new homes when he came into office in 2008 because most London boroughs were failing to meet it. Instead, he set targets borough by borough after negotiations with local councils.
"The current policy of imposing an inflexible London-wide target clearly does not work and in these exceptionally tough times it is imperative that we make the right investments now to provide the homes that Londoners need," he said at the time. But since then, critics of Johnson's administration say he has been too lax in letting developers shirk affordable housing targets.
Zac Goldsmith, Khan's Conservative rival for the mayoralty at the May election, pledged to double house building in London and give Londoners priority over foreign investors when buying new-build homes on old public land.
The Richmond Park and North Kingston MP promised to get house building up to 50,000 new homes a year in London if he is elected, much of which would be built on the city's publicly owned brownfield land. Those homes would be affordable to people across the income spectrum, Goldsmith said, with "a significant portion for rent and not for sale". As well as his 50% affordable housing target, Khan is promising to lift house building to 80,000 a year in the city by 2020.