Peter Wilson produced a superb performance in the final of the double trap shooting to secure Great Britain's third gold medal of the London 2012 Olympics.
The 25-year-old from Dorset held his nerve against a vastly experienced field to secure victory at the Royal Artillery Barracks in Woolwich, in front of a packed and vocal crowd.
Although the world No. 2 missed two consecutive shots towards on the 21st round of targets, he avoided any further mistakes for the rest of the content - while those around him made crucial errors.
Wilson, who broke the double trap world record earlier this year, finished with a total of 188 successful shots out of 200, two shots clear of Swedish silver medallist Hakhan Dahlby. Russia's Vasily Mosin won a shoot-out to claim bronze.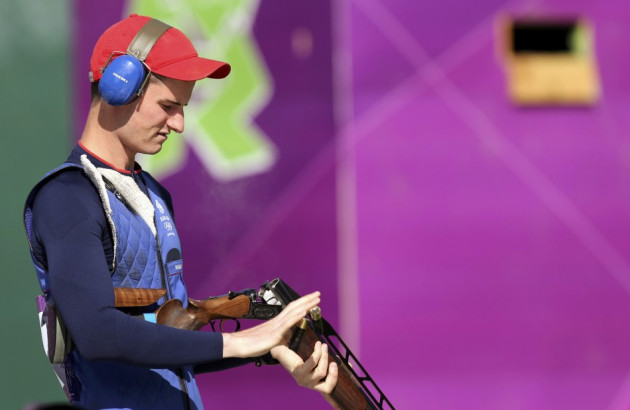 Wilson is coached by a former Olympic champion, Sheikh Ahmed bin Mohammed bin Hasher Al Maktoum, who won gold in Athens 2004, and agreed to coach Wilson for free upon his retirement.
Afterwards Wilson told BBC Sport that victory "meant a huge amount," adding:
"I've watched us win a number of other medals, and you watch those guys, and they say it's impossible to talk about it - and it is. It was an emotional rollercoaster from start to finish."