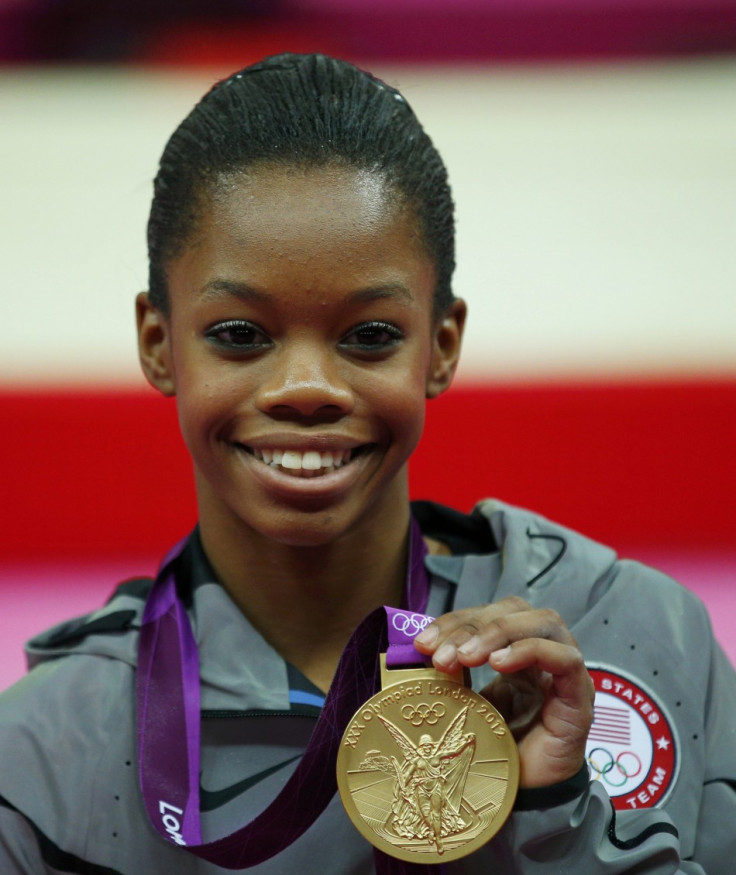 A report on gossip website TMZ claims that Natalie Hawkins, the mother of gold-winning American gymnast Gabrielle Douglas, filed for bankruptcy only a few months before the Olympics.
The documents cited by TMZ reveal that Hawkins owed a little over £50,000 when she declared bankruptcy through a Chapter 13 filing. Her assets, at the time, were worth approximately £104,000.
TMZ claims that Hawkins's debts included a student loan, worth around £4,000, and mobile phone bills to the tune of £365.
To alleviate her debts, the mother of four agreed a repayment plan of approximately £200 per month in February.
Douglas moved out of the family home at the age of 14, and relocated to Iowa. However this decision was borne of a desire to work with world-renowned coach Liang Chow, and was not connected to her family's financial circumstances.
Commercial rewards
In addition to helping America win the women's team gold, 16-year-old Douglas claimed victory in the individual all-around final on 3 August - becoming the first African-American to win the event.
Having already agreed a multi-million-pound deal to front a range of Kelloggs cereals, Douglas is reportedly close to agreeing a string of further sponsorship and endorsement deals, with some estimating that she will earn £60m from her Olympic success.
However Douglas has also been at the centre of a racism controversy, following the decision by television network NBC to broadcast an advert of a monkey performing gymnastics just minutes after showing footage of her in action.
Douglas has strived to avoid discussion of both her commercial future and the racism row, preferring to concentrate on her route to Olympic glory.
"I just want people to know it took a lot. It took a lot of hard days in the gym and determination, passion and drive. Gold medals are made out of your sweat, blood and tears, and effort in the gym every day and sacrificing a lot," she told the Daily Mail.
Douglas's father, Staff Sgt Timothy Douglas of America's Air National Guard, said he and Hawkins knew their daughter had potential from an early age.
"There's an exuberance. There's a feeling that you can't describe. We knew (gymnastics) was in her heart because one day she came home from the gym and she had a 102-degree temperature. She went to bed, slept it off and woke up and got back in the gym the next day. That's when we knew she had a winner's attitude, a winner's spirit."