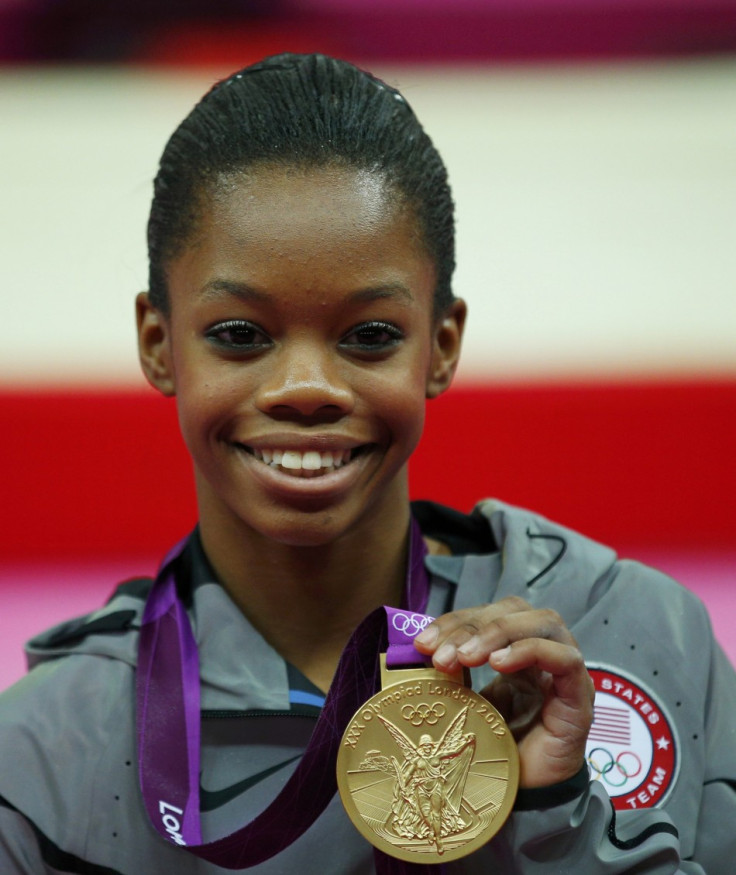 American television network NBC is embroiled in a racism row after it transmitted an advertisement featuring a monkey in a gymnastic setting immediately after showing live coverage of the African-American athlete Gabrielle Douglas winning gold in the women's gymnastics events at the London Olympics 2012. The network has since apologised, saying "no offence was meant".
But viewers remain critical of the network, with the consensus being that the decision to show the advertisement was insensitive at best. The commercial was a trailer for a sitcom called Animal Practice and featured a monkey, Crystal, performing on gymnastic rings.
"Disgusted at NBC for showing Animal Practice with monkey right after Gabby wins her gold," Amy Cohen Efron tweeted.
A second user, Tom Katers, wrote: "The worst part about the Olympics ending will be that we are closer to Animal Practice being broadcast."
Other users were a little less critical but still disappointed by the timing of the whole incident.
"Gabby won then a commercial 4 Animal Practice w/ a black big smiling monkey doing gymnastics. I don't think NBC meant anything but it's awful," Ehson Akbary tweeted, while Sarah Kramer posted: "That Animal Practice commercial that followed the announcement that Gabby is the first African-American to win women's all around was risky."
The network released a statement to Hollywood Reporter after the incident, claiming there was no intended racial significance.
"Gabby Douglas' gold medal performance last night was an historic and inspiring achievement. This spot promoting Animal Practice, which has run three times previously, is one in a series with an Olympic theme which have been scheduled for maximum exposure. Certainly no offence was intended," the note read.
Watch the video of the Animal Practice trailer and decide for yourself.