American swimmer Michael Phelps has ended his Olympic career with a record 18 gold medals (22 overall), the last coming in the men's 4x100m medley relay. The 27-year-old was third into the water, made an excellent start to his 100m and took his country in front, overtaking Japan's Takeshi Matsuda to give team-mate Nathan Adrian a sizeable lead.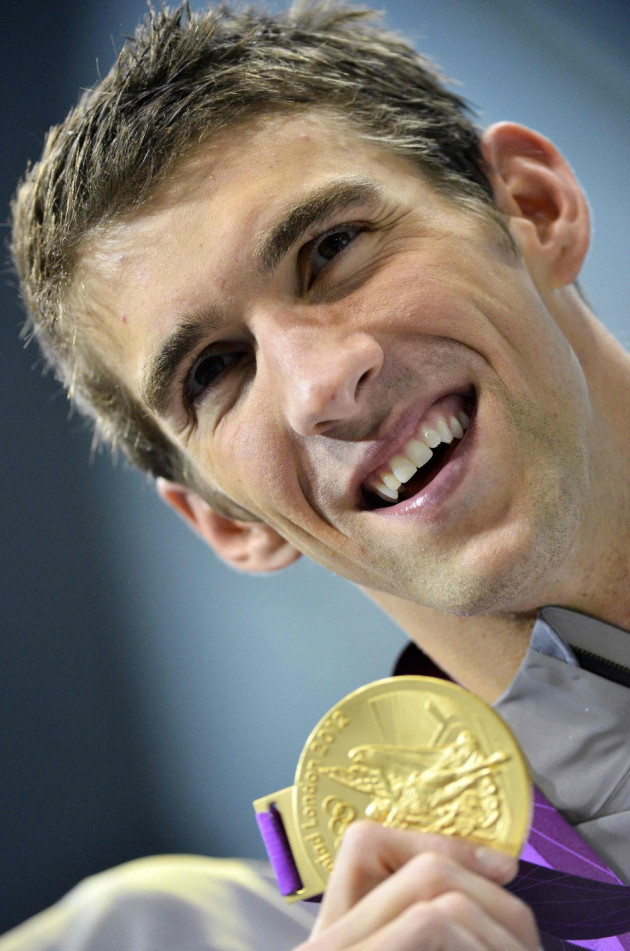 Phelps' medal haul is astonishing. If he were a country by himself, he would be joint 56th on the honours roster for the modern Olympic Games, level with Portugal and Slovenia and ahead of Thailand and Chile. The win was a perfect end to an incredible career and the most decorated Olympian in history was in tears, hugging his team-mates by the time Adrian reached the end of his stint in the pool.
Phelps' Olympic career began 12 years ago, at the Sydney 2000 Games, when he was only 15 years old... and there were already signs of greatness. The teenager became the youngest male to compete in a US swim team in 68 years and finished fifth in the men's 200m butterfly event. His first haul of medals was at Athens 2004, when he collected six gold medals.
The American made a disappointing start to the London 2012 Games, managing only fourth in his quest to retain his 400m individual medley crown, which went to his compatriot Ryan Lochte. Questions were asked about Phelps' motivation and fitness. He answered them in the best possible way - by storming to a medal in each of his six remaining events - four gold (100m butterfly, 200m medley, 4x200m freestyle and 4x100m medley) and two silver (200m butterfly and 4x100m freestyle).
"I've been able to do everything that I wanted," Phelps said, at his final Olympic press conference, "If you can say that about your career, there's no need to move forward. Time for other things."
"I've been able to see so many amazing places in the world, but I've really never gotten to experience them," the swimmer added, when asked about future plans. Phelps also admitted he wanted to give something back to the sport and would look to "try to take it to an even higher level than it is now".
The Man behind Phenomenal Phelps
An emotional Phelps also paid tribute to his long-time coach, Bob Bowman. The pair have been together since that debut in Sydney and, at the team practice before his final event, Phelps and Bowman shared a private moment, in which, the former explained later, he thanked Bowman for everything.
"My tears could hide behind my goggles. Yours are streaming down your face,"' Phelps said. "I wouldn't be here today without everything he's done for me. I love him to death."
"I'll never forget that as long as I live," said an equally emotional Bowman.