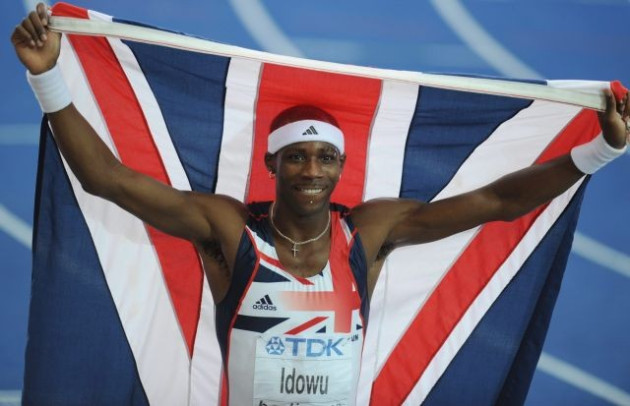 One of Team GB's gold medal hopefuls Phillips Idowu still has not checked into the athletes' village as officials are trying to track down the "missing" triple jumper.
Team chiefs including his agent and personal trainer are at a loss on the whereabouts of Idowu as they have no contact with him for the past several days. He has to check in at the village by 5 August and would not be allowed to do so after that.
"I am perplexed that in the last few weeks before the Games he has turned his back on us," Andy Hunt, British Olympic Association representative told Yahoo Sports.
The relationship between British athletics officials and Idowu has remained strained for the past several years and he has not spoken to Charles van Commenee, Britain's track and field head coach, for the past 18 months.
The London Olympics triple jump competitions are about to start on 7 August and Idowu is to take part in the preliminary rounds.
The feud between Van Commenee and Idowu is widely known and it deteriorated by the jumper's no show at the mandatory pre-Olympic training camp in Portugal in June.
"First he has to show up. And we don't know when he will. When he shows up, where he sleeps, we don't know," Van Commenee said.
His family is also clueless as to the whereabouts of Idowu and apart from a few text messages to his trainer Aston Moore, there is no communication from his side.
"The sport is in a wonderful place. The team has not been as strong as this for a long time. And what do we do? We talk about the invisible man," Van Commenee commented on the media interest in the absence of Idowu.
A 2009 world champion and silver medal winner in Beijing Olympics, Idowu is known for sporting a variety of hair colours and facial piercings.