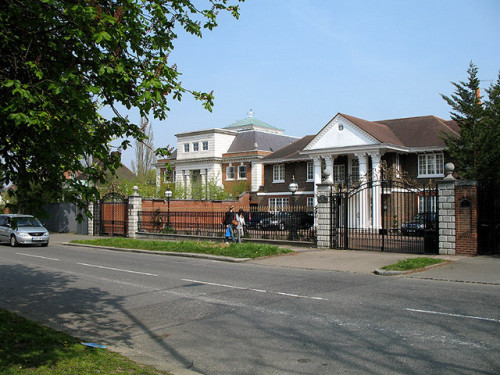 One in three homes in The Bishop's Avenue, London is standing empty, yet their absentee owners make millions in profit even as they slide into disrepair.
The road, linking Kenwood House and East Finchley, has been called "one of the most expensive wastelands in the world" by a local developer and Boris Johnson has slammed a property market that allows such waste when millions in the capital are living in over-crowded or substandard housing.
With homes valued at an average of over £6m, The Bishop's Avenue is Britain's second most expensive street after Egerton Crescent in South Kensington, yet the proportion of empty homes is ten times the national average. The value of empty properties on the road is believed to be in the region of £350m.
One block of ten mansions in The Bishop's Avenue had stood empty for over 20 years, yet when it was sold for £73m by the Saudi Royal Family is believed to have made a vast profit despite being virtually derelict. Other empty properties are registered to offshore tax havens, meaning their owners can avoid UK taxes and remain anonymous.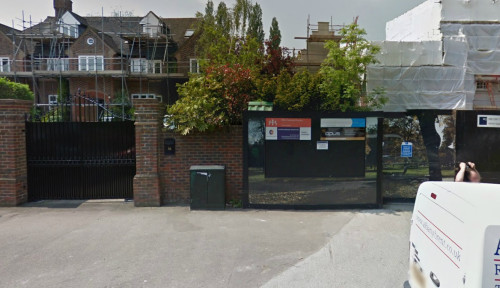 A search on the property website Zoopla reveals that house values on The Bishop's Avenue have more than doubled in the last 10 years, representing an annual return of at least 10%, a figure that few other investments can match.
The issue of empty homes has become increasingly contentious in London. Even as ordinary families are priced out by rising prices, overseas investors buy houses as investments and then leave them empty, regarding them in the words of Mayor Boris Johnson as "blocks of bullion in the sky". In 2012 IBT reported that only three out of 85 luxury apartments at One Hyde Park were occupied full-time.
Mayor Johnson has called for higher taxes on the owners of empty properties but so far the Conservative-led government has refused even to allow councils to increase council taxes on homes that stand empty for over two years.
Each year it is estimated that the shortfall in available homes rises by up to 100,000 as the population increases, lifespans lengthen and more people choose to live alone.