London's transport bosses came under pressure on 20 July as the UK heatwave brought chaos to train travel across the capital. Experts have now branded the London travel network as "not resilient enough" and warned that the transport chaos would cost the capital millions of pounds.
Temperatures rose above 31C on 19 and 20 July, causing extreme conditions inside tubes, buses and trains. Several Southern Rail and South West Train services were also disrupted as speed restrictions were put in place due to the high temperatures.
Professor Tony Travers, from the London School of Economics, told the Evening Standard: "In an economy as big as London's, even moderate impact on the economy from the problems seen on the transport network is going to have huge financial costs. It will have cost millions."
Professor Travers warned that London's transport network was "not good enough" to cope with the weather conditions that are seen every year and not considered "extreme". He warned that Londoners will have come to the conclusion that the transport system can only operate between 5C and 25C.
Meanwhile, the Confederation of British Industry (CBI) has also urged London's transport leaders to take action. The speed restrictions across the rail network were issued amid fears that railway lines could buckle under 50C trackside temperatures, while the insides of trains were described by some as a "sauna".
Lucy Haynes, CBI London Director, said: "It's vital we ensure London doesn't buckle under the heat. As the capital grows, its transport infrastructure absolutely must keep up the pace, with higher quality and more reliable links... if we are not to be outpaced by our global peers."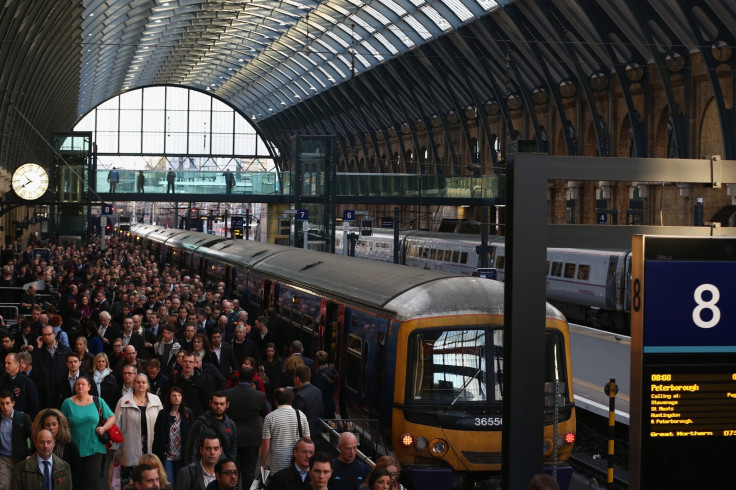 Newly elected Mayor of London, Sadiq Khan, has called on the UK government to speed up the transfer of more London's suburban train services to TfL in order to ease overcrowding and reliability. Many Londoners had taken to Twitter on 19 and 20 June to vent about the travel chaos amid the sweltering weather conditions.
A spokesperson for Khan said: "Sadiq believes that London's transport system needs to be not only modern and affordable, but must be more resilient to deal with events like heatwaves. Sadiq is also taking action to improve the service for all bus users, including dealing with the unacceptable situation left by the last Mayor where Routemaster buses weren't fitted with windows that opened."
London temperatures are expected to cool slightly throughout the rest of the week, before jumping back to nearly 28C over the weekend. Next week is expected to be cooler at highs of 24C on 25 and 26 July, lowering to 22C by 27 July.