London's black cab drivers are urging councils across the capital to create more ranks outside Underground stations to coincide with the launch of the Night Tube.
The 24-hour service will initially roll-out on the Central and Victoria lines from Friday 19 August and will later launch on the Northern, Piccadilly and Jubilee lines in the autumn.
Steve McNamara, the general secretary of the Licensed Taxi Drivers Association (LTDA), said: "London is a 24-hour city and it is only right that it has a 24-hour tube service.
"We want everyone enjoying a night out to know they'll be able to get home safe, and so think that every Night Tube station needs to have a working cab rank during Night Tube hours.
"The LTDA is currently speaking with local authorities across the capital to ensure that this is the case".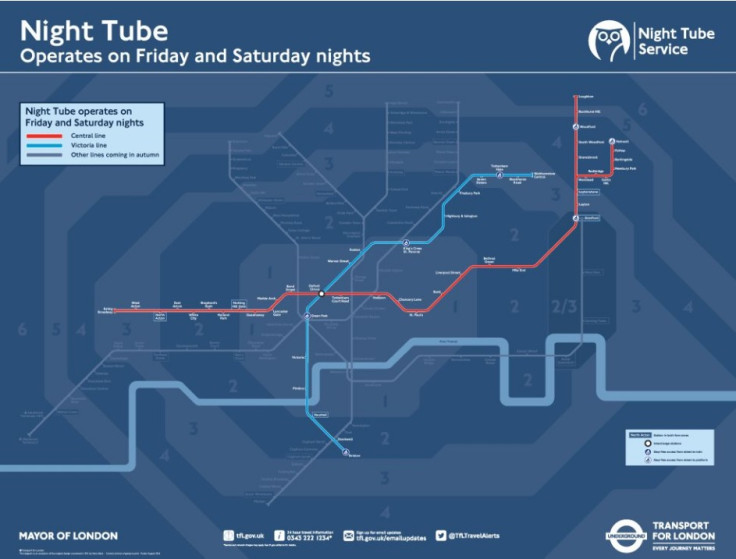 Transport for London said there will be taxi ranks at 20 of the stations on the Night Tube lines running from Friday, including 12 outside Central line stations and eight outside Victoria line stations.
Mayor of London Sadiq Khan has committed £3.4m ($4.4m) extra in funding for around 100 additional police officers to protect staff and commuters on the new service. The Night Tube, which was first announced by Boris Johnson in 2014, is expected to support 2,000 permanent jobs and boost the economy by £360m.
The 24-hour service will also bring London in line with other major cities which run night time metro services, including New York and Berlin.