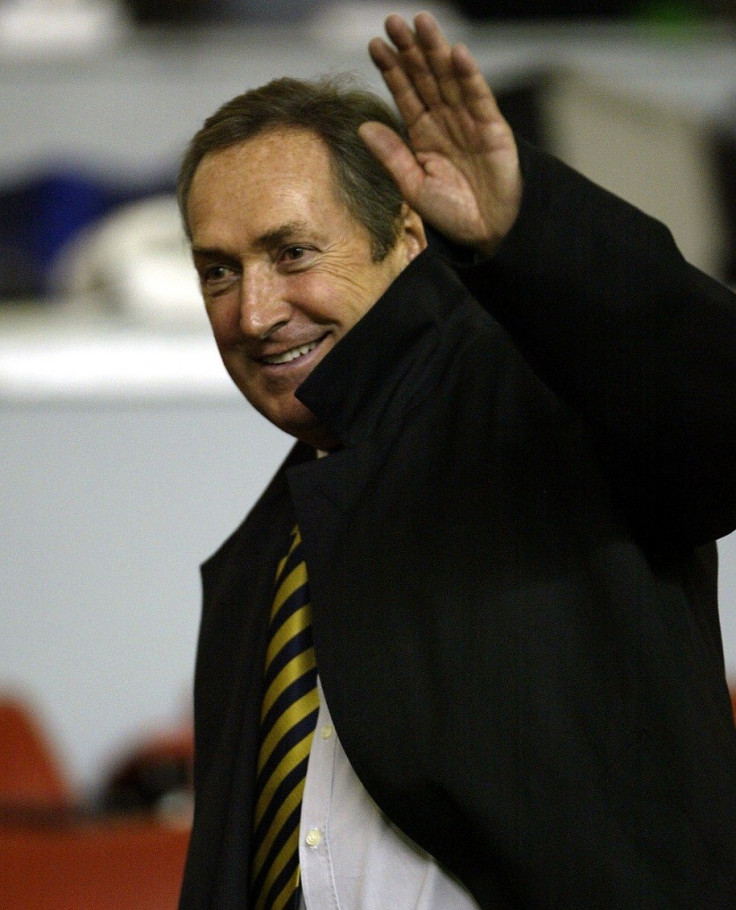 Tottenham Hotspur and Newcastle United hero David Ginola is taking former Liverpool manager Gerard Houllier to court over the French coach's recent autobiography Secrets des Coachs.
The news is the latest chapter in one of the longest running feuds in French football that dates back to a World Cup qualifier prior to the 1994 tournament in the USA. The then Paris Saint-Germain winger, who would later enjoy a stellar playing career most notably with Newcastle and Tottenham, was lambasted as an 'assassin of French football' by his country's press following strong criticism by the future Liverpool manager.
Ginola was depicted as the instigator of France's failure to qualifier for the tournament, following an overhit cross at the Parc des Princes stadium, that allowed Bulgaria to score. Houllier, who was the French coach at the time, described Ginola's actions as a "criminal" waste of possession and the hugely gifted winger was effectively hounded out of Ligue 1 for his alleged 'crimes'. Despite subsequently enjoying a hugely successful career in the Premier League initially at Newcastle United in 1995, and then Tottenham, Aston Villa and fleetingly at Everton, the animosity between the pair has remained ever since.
The footballer rarely featured for the national side after the incident and was overlooked for selection in 1998; when Aimé Jacquet's side went onto win the tournament hosted by France.
The former Premier League figures have remained at loggerheads ever since, and according to The Times, Ginola took exception to Houllier's recent description of the footballer turned actor as a "bastard" in his autobiography which was published last month.
Houllier was particularly critical of Ginola's pre-match comments regarding Manchester United legend Eric Cantona and France icon Jean-Pierre Pain, both of whom were criticised by the White Hart Lane hero prior to the qualifier in 1994.
Ginola famously remarked that neither were worthy of their place in the national side based on their close association to Marseille, who were PSG's fiercest rivals. The strikers were then booed throughout the game by the notoriously partisan Parc des Princes crowd.
Houllier wrote in Secrets des Coachs: "PSG play at the Parc des Princes. PSG's enemy is Marseille. When he says that Papin and Cantona should not play and that he should play instead...he is a bastard because every time Papin or Cantona touched the ball, they were booed,"
Lawyers acting on behalf of the 1999 Double Footballer of the Year have confirmed they are taking the former Liverpool and Aston Villa manager to court, and the 64-year-old will face charges of "public insult and defamation of character".
Ginola's lawyer, Jean-Claude Guidicelli, told The Times: "Gérard Houllier is a repeat offender,
"Two years ago he slipped up on a television programme and we sent him a yellow card, inviting him to demonstrate more measurement and discernment.
"This time he has gone too far. David Ginola has decided to send him a red card.
"David had to leave France for England and his son, who was just starting out in football at the time, was jeered as soon as he came on to the pitch. This time he has gone too far."
Last year Ginola revealed the lasting legacy of Houllier's comments, suggesting the incident has defined his footballing career.
"Until my death they are going to talk to me about this." Ginola is quoted by The Times. "If at the time Gérard Houllier hadn't said these type of things, they wouldn't talk to me about this now. It affects my personal life, my children, it affects a lot of things, it's intolerable. Now it's enough. I'm so sick of it."