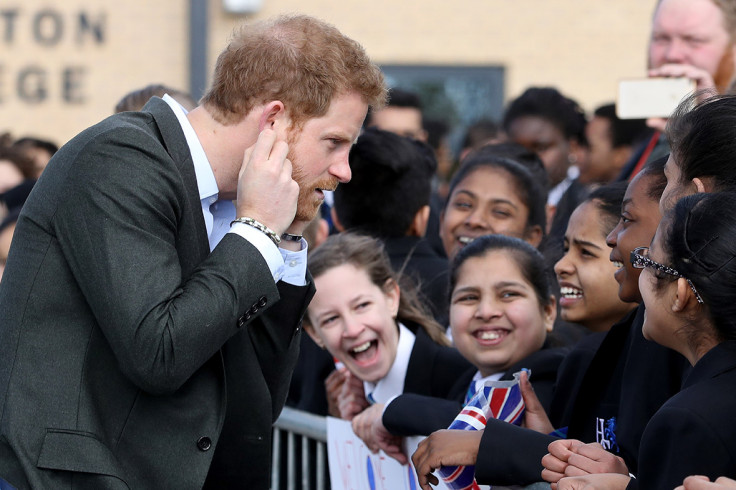 Fresh from treating Meghan Markle to a night among dinosaur bones over the weekend, Prince Harry visited Leicester to continue the legacy of his mother, the late Diana, Princess of Wales, in his passionate campaigning for HIV awareness.
After it was reported that the 32-year-old prince took his Suits actress girlfriend to an after-hours tour of the Natural History Museum in South Kensington, Harry was fawned over by excitable school girls from Hamilton College on his day trip to visit three charities today (21 March).
Harry spent time with pupils from the Yes You Can personal development project which works to help under-performing Year 8 pupils to reach their full potential. He also paid a visit two other projects, Leicestershire Aids Support Service (LASS) and the Pink Lizard.
While the Yes You Can and Pink Lizard programmes work to engage with and empower young people from local communities, LASS celebrates its 30th birthday this year and provides vital support to those who are living with or affected by HIV.
Harry follows in the footsteps of his mother Diana, who was also a vehement activist in banishing the stigma surrounding HIV, as she visited the same charity back in 1991.
Dressed in smart casual attire of an open shirt, blazer and light grey trousers, Harry was in high spirits throughout the royal engagement and was a hit with the school children. The prince remained tight-lipped about his girlfriend Markle, however, who is said to be staying with him in his cottage in Kensington Palace grounds.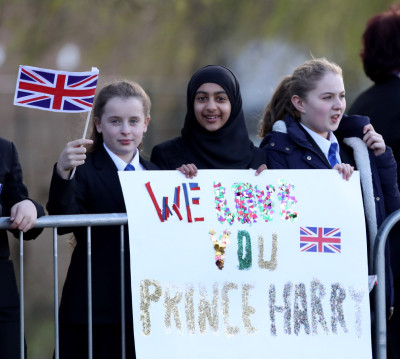 Ever the practical royal, Harry arrived by train for the day of engagements in the central England city, and was keen to learn more about the personal development courses Hamilton College offered for its students.
He also spent time in a classroom with young pupils from nearby Evington Valley Primary School – who are taking part in the I Have A Dream programme – which empowers children to achieve their ambitions before transitioning to high school. Harry seemed impressed by the posters the students showed him which illustrate their hopes for the future.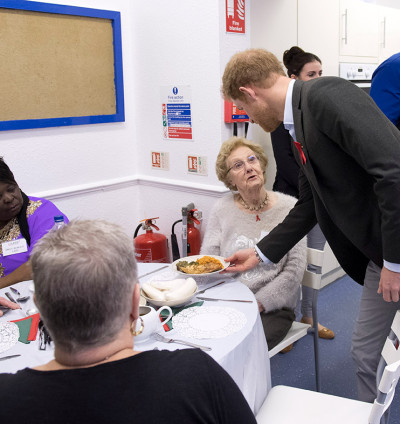 While talking to one group of students about their desires to protect the environment, Harry proved he's on the same page as his father Prince Charles, stating: "Are electric or petrol cars better? Petrol? Hmmmm, I think electric is better."
He added: "'What about cycling or electric cars then? Electrics cars are better. They are still quite expensive but all you guys, your first cars will be electric cars. Does that make you happy or sad? It should make you happy. Instead of a brum, brum, it's going to be a brrrr. In fact it won't even make a noise.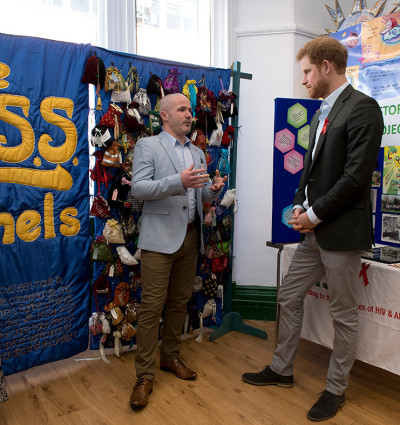 "What are the solutions? Put your rubbish in the bin, recycle plastic and stop the companies from making plastic in the first place.
"You are the younger generation, you're the ones who are going to inherit the world we leave for you. We are doing our best not to leave it in a bad way," the prince continued.
With his positive attitude, the prince inspired the youngsters of ages nine to 11 by speaking on the importance of teamwork and learning from personal mistakes.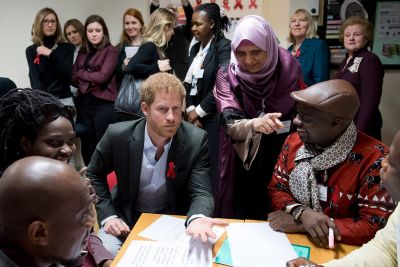 He said: "Never give up, teamwork – because you can never do anything by yourself – learn from your mistakes – it is OK to make mistakes as long as you learn from them – and learn from others. There is so much you can do.
"I love that you can write down your dreams. At your age I would have struggled to even write one down, so well done to you guys for knowing what you want. It's not easy but there are dreams that can come true," he added.