For most of the royal tour of Canada thus far, Kate Middleton and her outfit choices have stolen the public's attention. Today (29 September), however, it is all about the Duke and Duchess of Cambridge's two children, Prince George, 3 and Princess Charlotte, 16 months, as they are guests of honour on their first joint official family engagement.
The tots took centre stage as they joined their parents and local military families at a children's party in Government House – as the royals returned to their home base of Victoria before they fly back to the UK later this week.
Prince George and Princess Charlotte's first joint engagement was made extra special with staff at Government House pulling out all the stops to ensure the youngsters received a party to remember. A variety of entertainment was brought into the picturesque grounds in British Columbia, including a petting zoo complete with miniature horses, goats and rabbits, as well as a puppet show.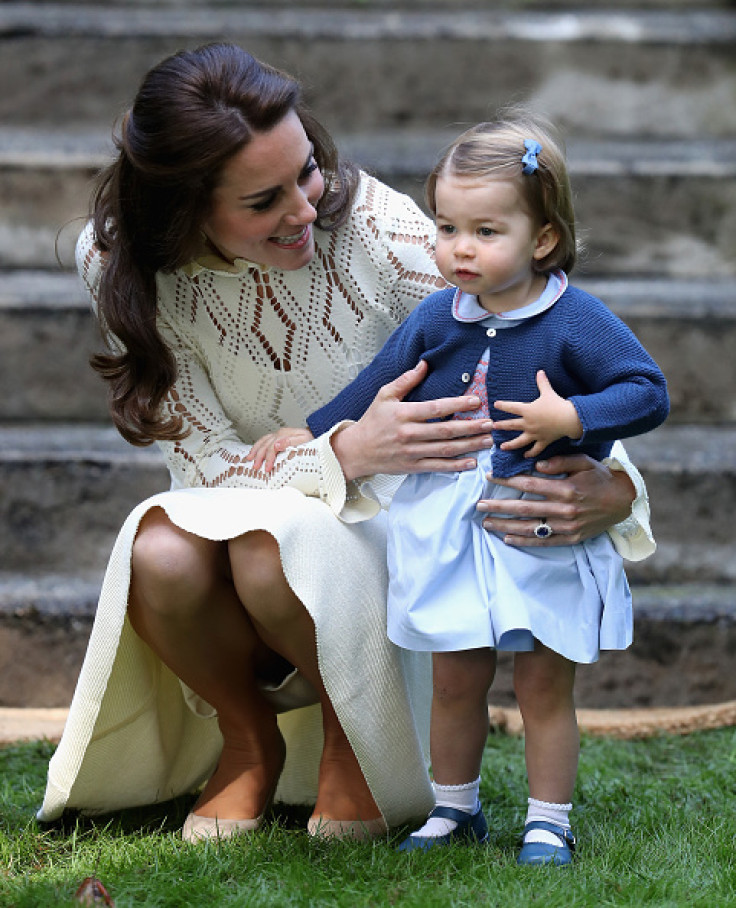 For their special day, the royal siblings colour co-ordinated their outfits, with George sporting a blue jumper with burgundy shorts and his trademark knee-high socks, while Charlotte looked adorable in a sky-blue dress with a dark blue cardigan. As suspected, all eyes were on little Charlotte as she made her first steps in public.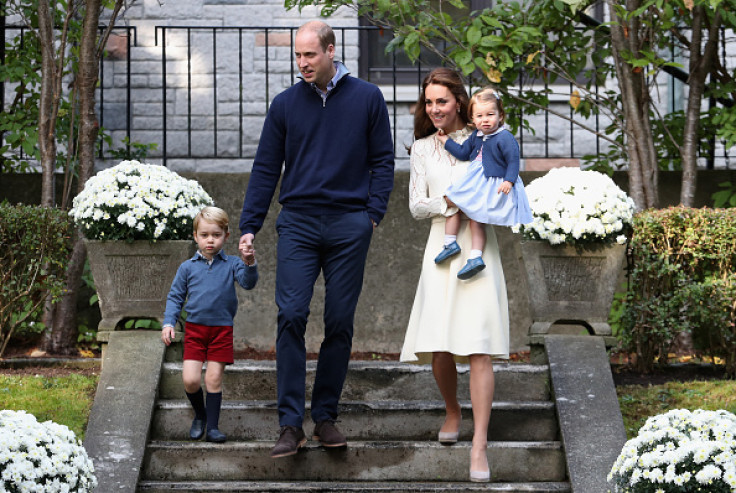 Kate, 34, carried her down the steps at Government House alongside William and George, before letting Charlotte walk for herself while holding her hand. The 16-month-old was in an upbeat mood and was instantly drawn to the large amount of decorative balloons – clinging onto them and touching them in curious wonder.
George appeared to respect his little sister's judgement and also became enraptured with the shiny green and pink party balloons – joining her in playing with them. In a video published by royal correspondent Victoria Murphy, Princess Charlotte is heard beckoning her father Prince William by saying: "Dada!" before he rushes over to her and says, "Yes?"
Other videos of the party on social media show Charlotte ignoring much of the well-thought out entertainment and completely fixated on the balloons, before petting a six-year-old golden retriever/poodle cross dog called Moose with other children.
William was also heard asking his daughter: "Do you want a balloon, Charlotte?"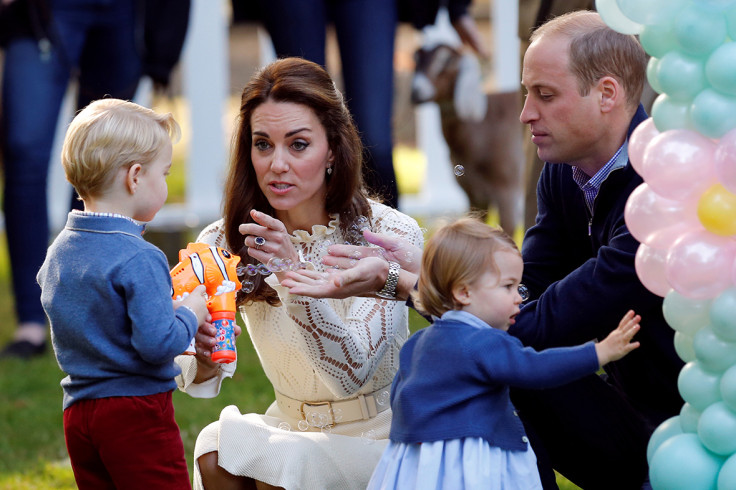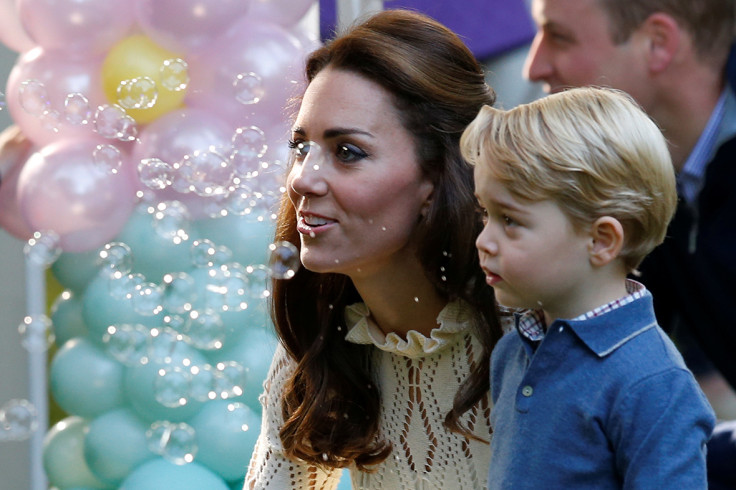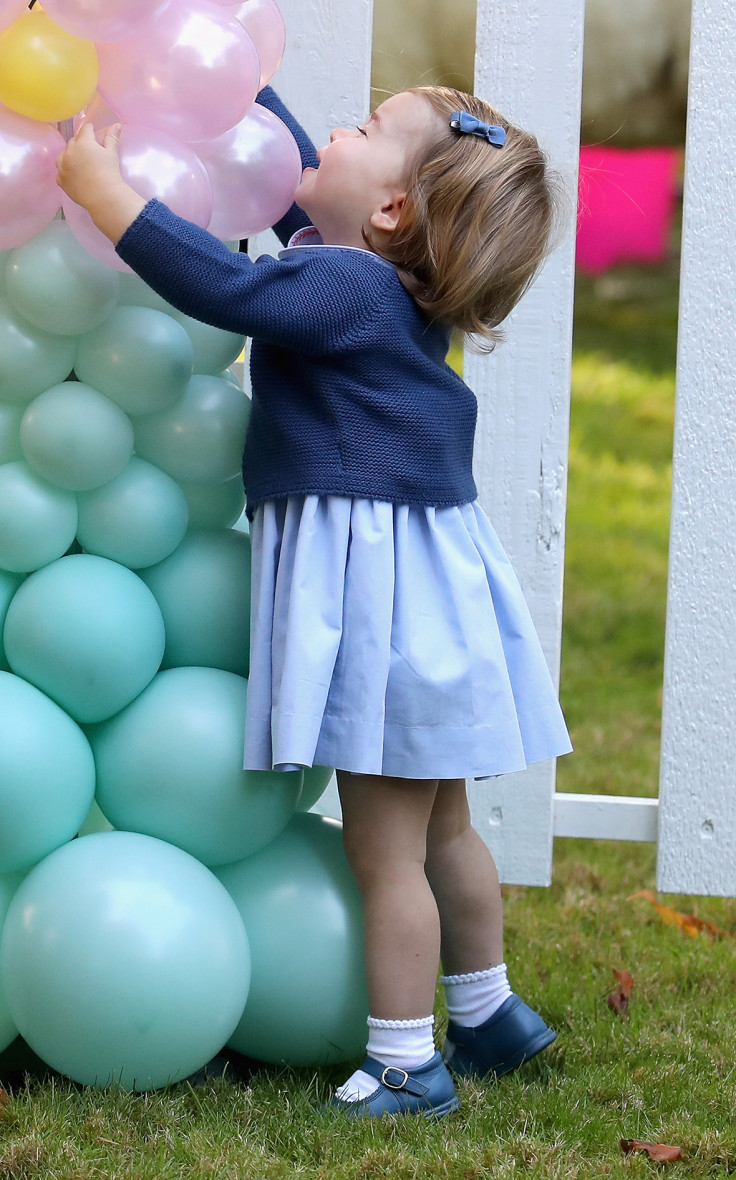 George, on the other hand, seemed intrigued by taking the miniature horses Honey and TJ for a ride before joining his father at the bubble station where children were amused by giant bubble makers. The young royals have kept a low -profile on the Canada tour thus far, leaving all of the meeting and greeting to their parents. They have been in the care of the family's close personal aide and nanny, Maria Borrello.
Food and refreshments were on offer for the royals and military families in attendance – who all have loved ones deployed on land, air and sea missions.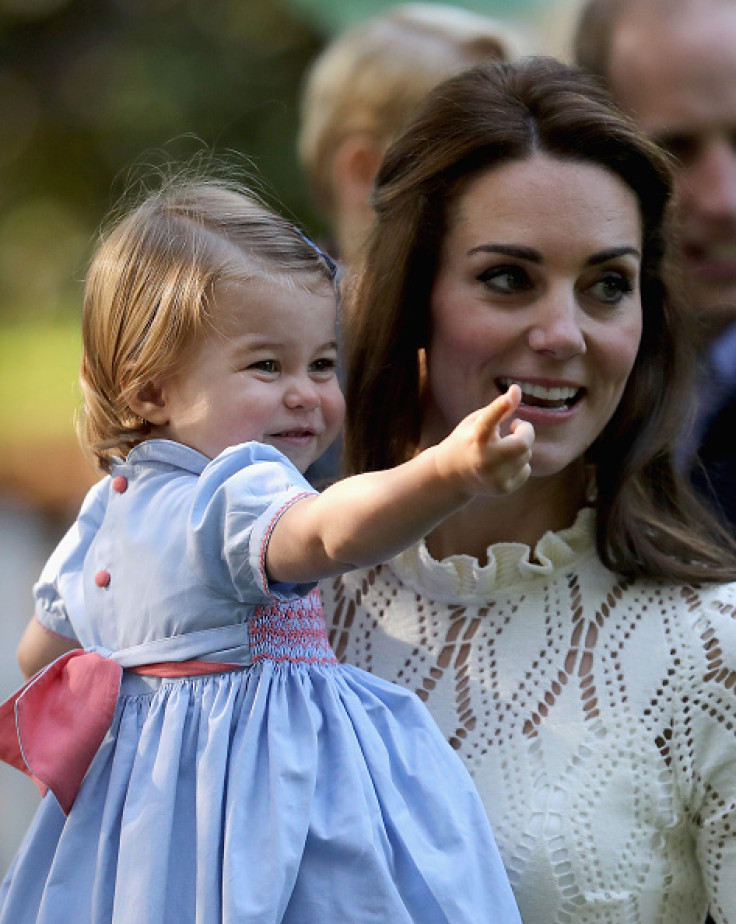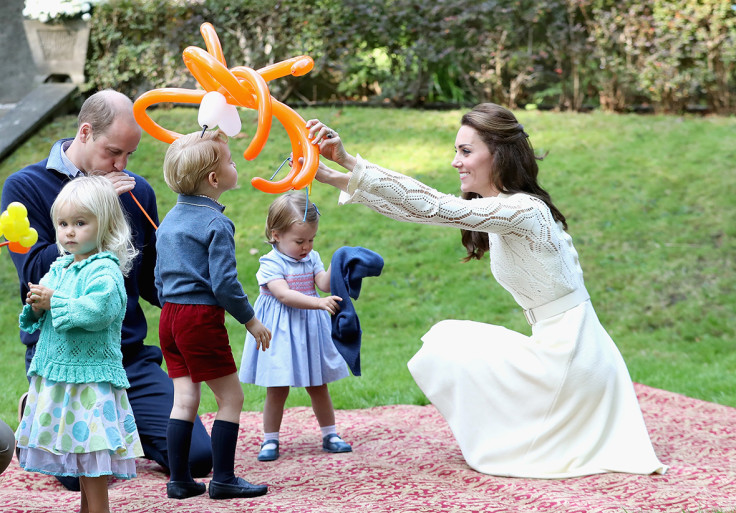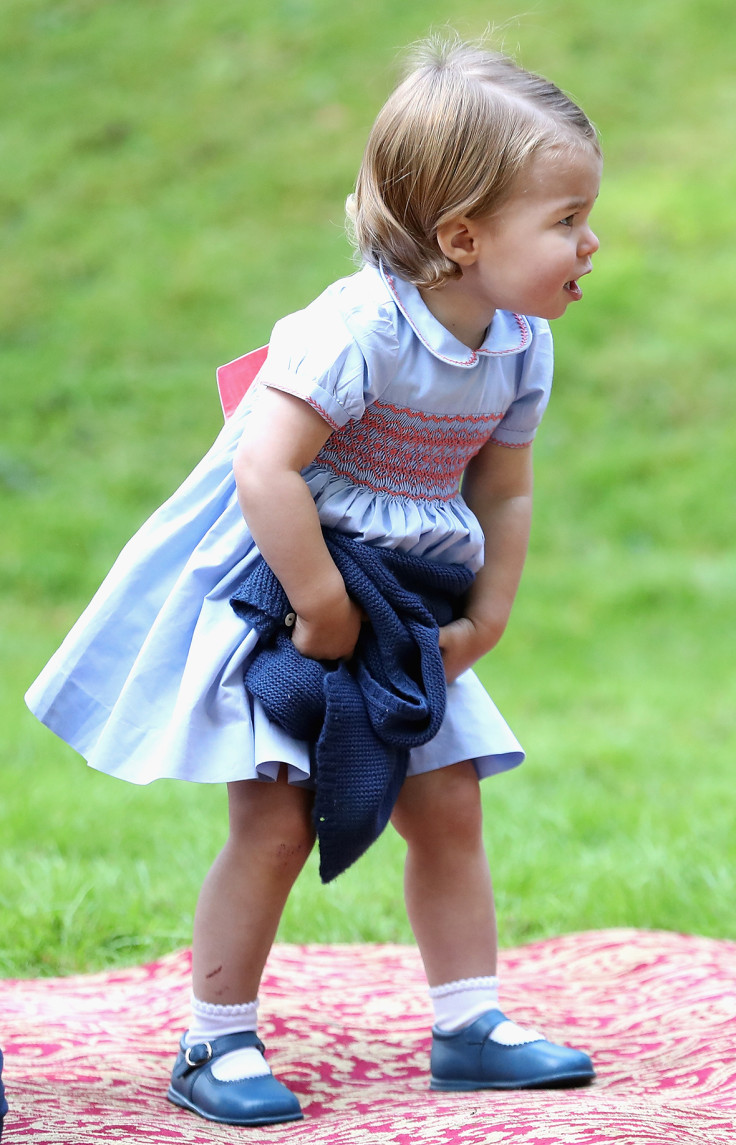 Among the interesting entertainment was a woman dressed up as 'Dee Dee' – a character created by puppeteer Tim Gosley as public art for the city of Victoria – who entertained the children with a puppet show accompanied on guitar by Cam Culham.
A Kensington Palace spokesman said: "The Duke and Duchess are really pleased to have this opportunity to introduce their children to Canada and it's great that they have the chance to play with other children while they are here."
Though most of the attention was on the little royals, it was hard not to notice Kate Middleton in her resplendent cream lace knit dress by French designer label See by Chloe, which retails at £320. The Duchess styled the elegant high-neck number with nude heels and wore her hair in a half-up, half-down style.
William looked equally stylish by joining his children with the blue theme – opting for a navy zip-up sweater and chinos with brown desert boots.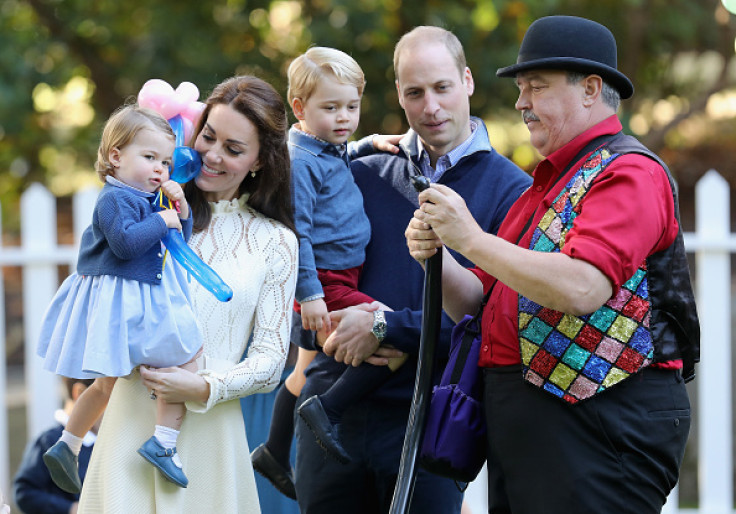 Childcare expert and best-selling author Shane Dunphy spoke to IBTimes UK exclusively on what may be going through Charlotte's mind as she takes her first steps.
He said: "Learning to walk happens around the same time as developing language and potty training, all of which help a child to feel more in control and more autonomous.
"Think about it: up to this point in a child's life, they are totally dependent on a parent or older sibling to interpret what their needs are from cries, facial expressions and body language. Now, for the first time, the child can express specific wants for themselves, and actually implement the actions required to get the toy, item of food (or get to the potty if that is the issue) they wish." Read the full feature here.