Another public engagement during their hectic eight day tour of Canada meant another quick change for Kate Middleton. The Duke and Duchess of Cambridge, who were visiting the northern province of Yukon on Wednesday (28 September), had earlier visited the gold rush town Whitehorse where they were greeted by cheering crowds.
The morning's duties over and the royals headed back to their hotel where they changed into casual attire for a more laidback afternoon in Carcross Commons.
The Duchess emerged in a grey cardigan coat by Canadian designer Sentaler matched with cowboy boots, black jeans and earrings by Yukon native Shelley Macdonald. Prince William also changed, wearing a casual red and white check in place of his more formal attire.
Arriving in Carcross the royal visitors were greeted with a traditional welcome ceremony by the Tagish First Nation people.
A group of children aged between four and seven sang a song in their Tlingit First Nation language followed by a 'wolf' song where they all roared, much to the royal couple's delight.
Dressed in traditional cloaks and headdresses the children performed beneath an elaborately carved totem pole. Paying close attention to the performance, Prince William pointed out a little boy at the back who was 'crowing' at his friend, prompting Kate to burst into giggles. The children then performed a 'goodbye' song for the royal visitors.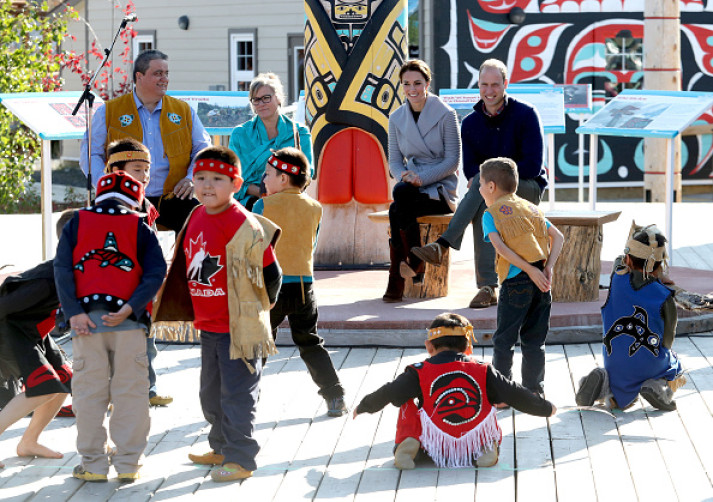 The couple were presented with a 22 inch killer whale totem pole, created by master craftsman Keith Wolfe-Smarch, by Carcross Tagish nation chief Andy Carvill who appealed to the royals to help with recognition of First Nation governments.
"I know you're going to love the view on Montana mountain and meet the youth," he said. "We're honoured you're here to meet the elders. We have struggled as a nation but we're coming out the other side, with our culture, songs and dances.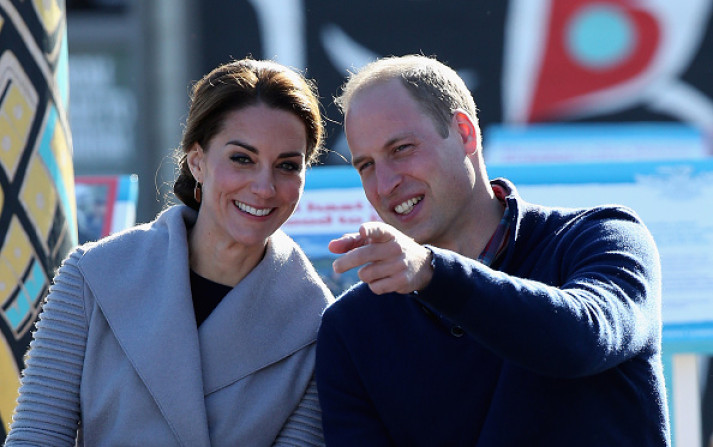 "We ask that you assist us and help us to build that relationship with the crown. We're still looking for recognition, protection of our land and our peoples. We need to protect this land and this beauty.
"We're optimistic that we can do that for the children who were dancing and singing here," he added. "We want the recognition as a government."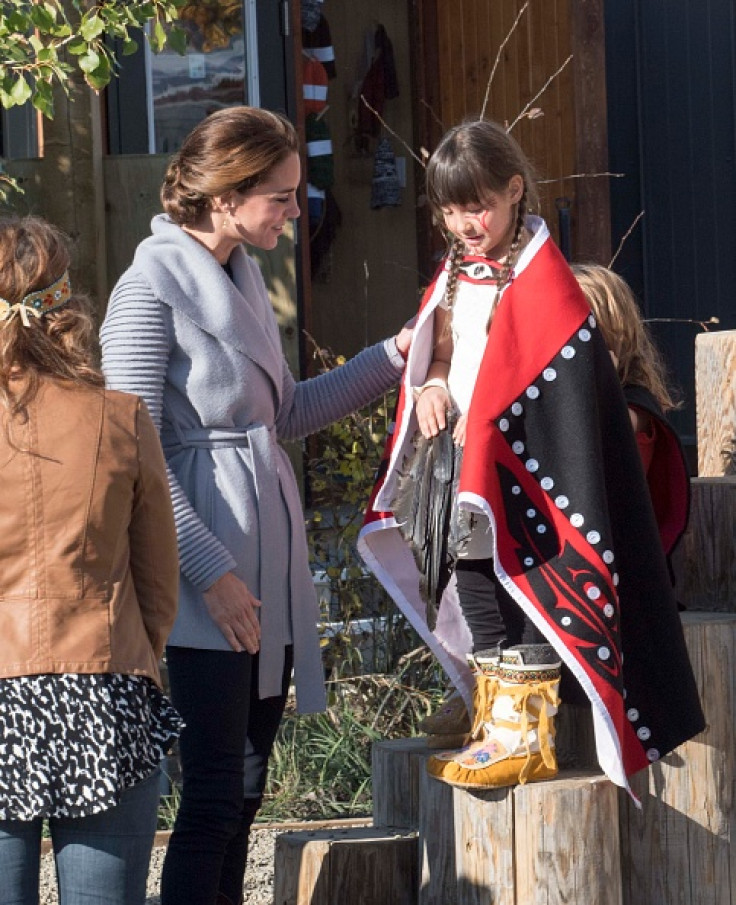 The Duke and Duchess kicked off their trip to Yukon with a stop at the MacBride Museum, where they learned about the Yukon region's history and joined a group of local children at a storytelling session.
Meeting with crowds who had waited for a glimpse of the British royals, the couple went on a walkabout through the streets of Whitehorse.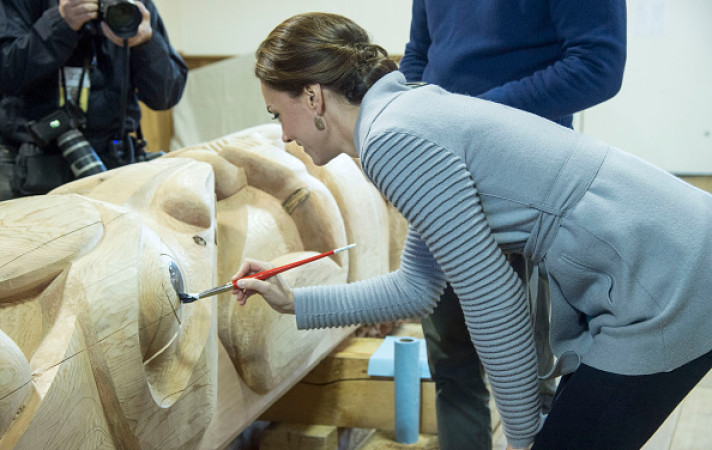 Prince William stopped at a tent where a carver was making brightly coloured masks. "These are fabulous, what do you make them out of?" William asked. "How long does it take to make? Amazing. I just love it. The fine detail on it is amazing."
The Duchess even tried her hand at the elaborate artwork as she painted the eye on a large totem.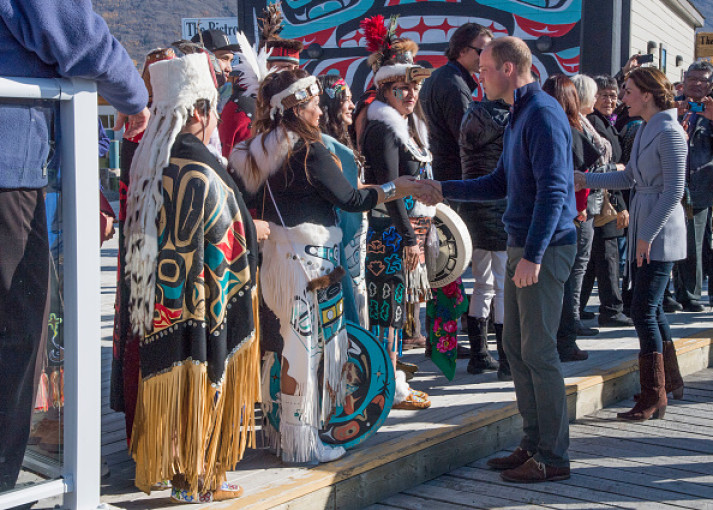 Among the thousands of cheering well-wishers who braved the cold weather to get a glimpse of the couple, was eight-year-old Maddison Mills. According to Mirror online, the schoolgirl said that Kate "seemed really worried that we had got cold waiting out for long to see them."
The couple's next stop is the Montana Mountain region, where they will meet with young people who have benefited from a youth mountain trail scheme, before returning to Victoria to be reunited with their children, the Mail Online reports.