Lord Carlile: Police should consider arming Westminster officers with more guns and tasers
Former independent reviewer of terrorism legislation spoke to IBTimes UK about the issue.
The Metropolitan Police should consider arming more of their officers guarding the Palace of Westminster with extra firearms and tasers after the London terror attack, Lord Carlile told IBTimes UK on Friday (24 March).
The crossbench peer and former independent reviewer of terrorism legislation said such a move should be part of the force's review following the death of PC Keith Palmer.
The unarmed 48-year-old officer was standing guard near Carriage Gates when terrorist Khalid Masood, 52, fatally stabbed him.
A member of Defence Secretary Michael Fallon's security detail shot and killed the British-born assailant, according to multiple unconfirmed reports.
"One of the issues that is going to have to be looked at in the review that was announced to both Houses of Parliament on Thursday is a question of whether police officers who guard the Houses of Parliament are sufficiently armed," Carlile said.
"There are questions about whether they should have tasers, whether more of them should have firearms, and that's just as much a matter for review as our questions about the physical security of the various points of access."
The peer also called for a "wide-ranging" review from the police so that security precautions on Westminster Bridge, where Masood mowed down pedestrians with a car, can be investigated.
"One of the things that concerns me is the way in which the recently introduced road changes were planned for the very wide cycle lane that exists as you come off Westminster Bridge going north," Carlile said.
"[It] was used by the perpetrator to drive along and onto the pavement at high speed, so it would seem. I don't believe that that would have been possible if that very wide cycle lane had not been there.
"We may have to look at the safety arrangements on these cycle lanes to prevent large vehicles from using them. Or any vehicles from using them."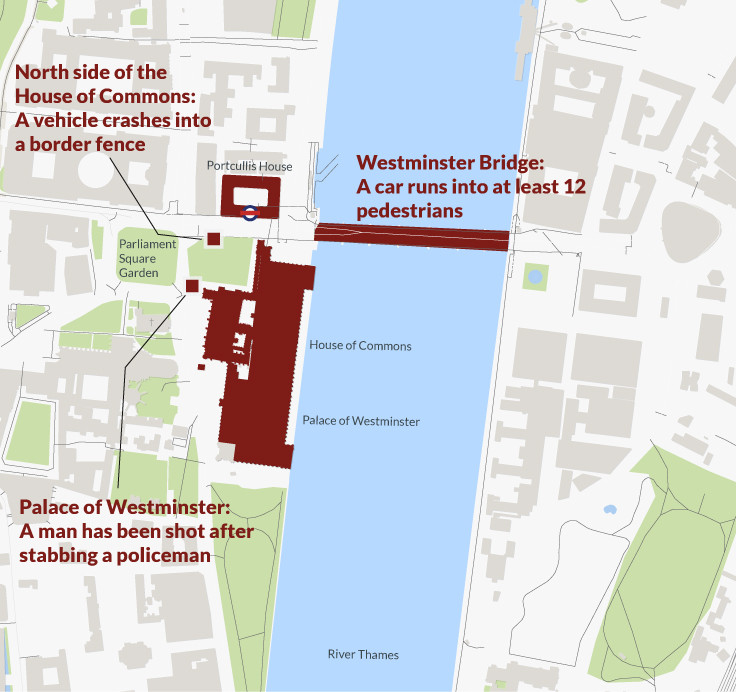 David Videcette, a former counterterrorism detective at Scotland Yard, told IBTimes UK that the Palace of Westminster's Carriage Gates are a security "weak spot".
"I have walked past that gate on many occasions and it has been open," he said. "Yes, it's a weak point and I think that there is some conflict between police and MPs and the people that run parliament about how that security should be managed and I think that has been quite a difficult relationship, I think lessons can be learned, and I think the death of Keith Palmer is a lesson that all of us learn and say what can we do better?"
"There are certain places where we can identify that a terrorist may want to attack and I think the heart of our democracy, the heart of our government is of course where they are going to attack if they want to and I think it's prudent to have armed police all the time."
A parliamentary spokesperson said the security of MPs, staff and the visiting public is "our highest priority" and for parliament to fulfil its democratic function, it is "crucial" that it remains open and accessible to the public.
"While we cannot comment on the specifics of our security, we work closely with the police, security services and others to ensure that our security measures are effective and meet whatever level of security risk Parliament faces," the spokesperson added.
"These measures are always, and will continue to be, under constant review. As is good practice following any significant incident, the houses in conjunction with the police and other bodies will also be carrying out a review of security around this specific incident. As this is the subject on an ongoing investigation, we cannot comment further at this time."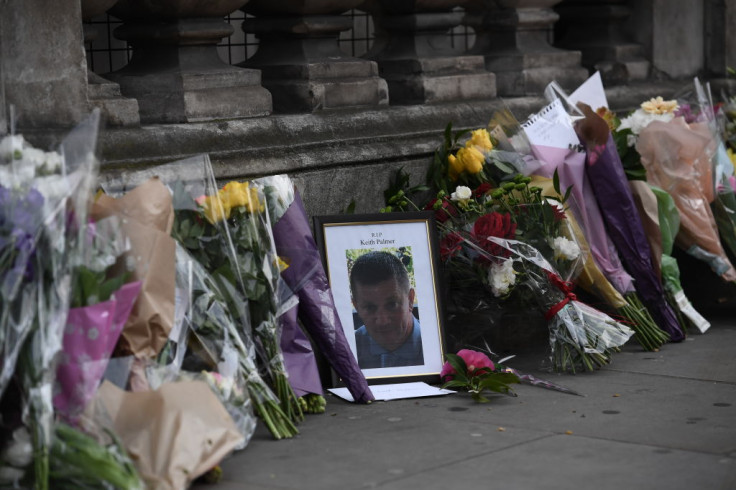 © Copyright IBTimes 2023. All rights reserved.