London terror attack: Khalid Masood's birth name revealed as police make 'significant' arrests
Terrorist killed following Westminster attack was born Adrian Russell Ajao.
Police have made two more "significant" arrests in connection with the Westminster terror attack in the west Midlands and north-west England areas. Nine people remains in custody following similar raids in Birmingham, London and other parts of the UK, with one woman released on bail.
Giving an update on the injured people during the attack, Met's Assistant Commissioner Mark Rowley said at least 50 people were hurt, 31 of which required hospital treatment. Two people remain in hospital in critical condition, one of which has life-threatening injuries.
Two police officers injured in the attack also remain in hospital with "significant" injuries.
Police also confirmed Khalid Masood, the terrorist who was killed outside the Houses of Parliament, was born Adrian Russell Ajao. The 52-year-old is believed to have had a number of aliases, one of which was reported to be Adrian Elms.
Police previously revealed the man who drove into pedestrians on Westminster Bridge before crashing the car into the gates of Parliament and stabbing PC Keith Palmer was born in Kent and believed to have lived in the west Midlands.
He is also reported to have been a married father of three who worked as an English teacher.
Masood was known to police and has a range of previous convictions for assaults, including GBH, possession of offensive weapons and public order offences.
His first conviction was in November 1983 for criminal damage and his last conviction was in December 2003 for possession of a knife. He had no convictions for terrorist offences and there was no prior intelligence about his intent to carry out a terrorist attack.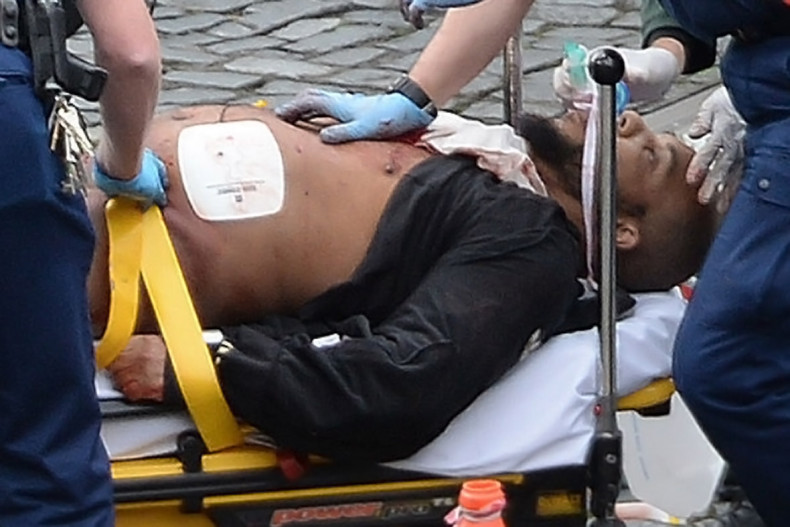 Rowley said: "Our investigation focuses on understanding his motivation, his operation and his associates. Whilst there is still no evidence of further threats, you'll understand our determination is to find out if either he acted totally alone, inspired perhaps by terrorist propaganda, or if others have encouraged, supported or directed him."
Rowley also gave an update on the scale of the "very large, fast-paced" investigation.
He added: "We have searches at five addresses are ongoing - 16 searches have concluded. So far we have seized 2,700 items from our searches including massive of amounts of computer data.
"We have had contacted with approximately 3,500 witnesses - including 1,000 from people on Westminster Bridge and around 2,500 who were within the Parliamentary Estate, and we have received hundreds of uploads to our online platform.
"Given that this attack was in the heart of the Capital we are also dealing with statements from people with range of nationalities.
Elsewhere, the 75-year-old man who was the fifth person to have died in the attack has been named as Leslie Rhodes from Streatham, south-west London.