As tributes flooded in for Martin McGuinness, former Tory cabinet minister Lord Norman Tebbit said the world is a "sweeter and cleaner place" now that the former IRA leader has died.
Lord Tebbit was staying at the Grand Hotel in Brighton when an IRA bomb ripped the building apart in 1984. His wife, Margaret, was left paralysed and confined to a wheelchair by the attack.
"The world is a sweeter and cleaner place isn't it? McGuinness was a coward and a murderer," Lord Tebbit told Good Morning Britain. "The reason he became a man of peace was because he was desperate after he knew was going to be arrested and charged with a number of murders that he's personally committed."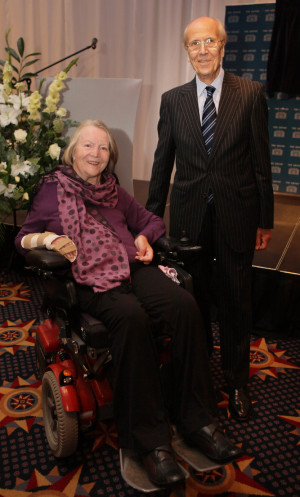 When asked by host Susannah Reid if someone like Martin McGuinness could leave his past behind, Tebbit responded: "It might be possible, but there can be no forgiveness without a confession of sins."
Lord Tebbit and his wife were both injured by an IRA bomb at the Brighton Grand Hotel where they were staying for the Conservative Party Conference in 1984. The couple were trapped for four hours before firemen were able to pull them out of the rubble. Lady Tebbit's spine was crushed by the falling rubble and she was left paralysed.
In a rare interview with The Sunday Telegraph in 2009, Lady Tebbit described the impact the attack had on her life. "There have been 25 years of adjustment. There are good days, and there are bad days. Every year something begins to give up and I have to work on it with my physio. You just have to get on with it," she said.
As high-profile politicians including Tony Blair and Theresa May paid their respects to Northern Ireland's former deputy minister, others were less positive about his achievements.
Conservative MP Nadine Dorries wrote on Twitter: "I hope God forgives this man and grants him a place in heaven – however, it will be hard for many to shed tears upon hearing this news."
A spokesperson for the Independent Survivors and Victims coalition, an organisation founded to support people affected by the Troubles, said McGuinness never acknowledged his many victims.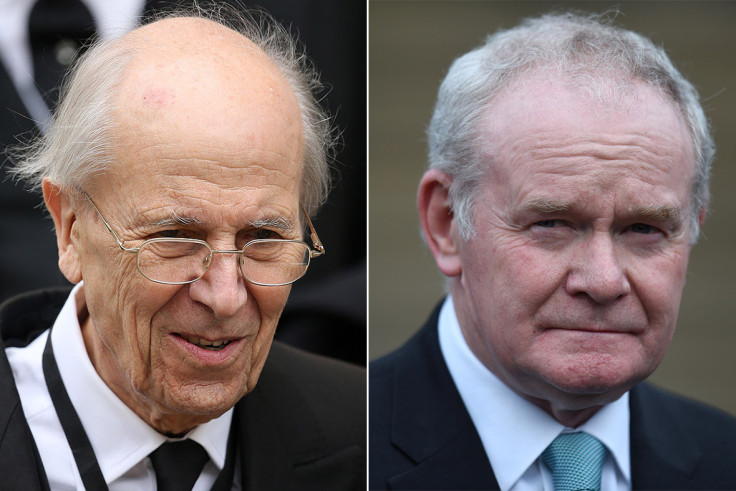 "McGuinness had serious questions to answer regarding the Claudy bombing and Enniskillen bombing where many innocent civilians were murdered. He also is directly responsible for death of Frank Hegarty, a young man the IRA had exiled and who McGuinness told to come home only for him to be murdered within days. This is the real legacy of Martin McGuinness. He took what he knew about each of these cases to his grave."