The world of politics has paid tribute to Martin McGuinness following his death aged 66. The former IRA commander turned deputy first minister played an instrumental role in the Northern Ireland peace process and helped secure the 1998 Good Friday agreement, a deal which finally brought an end to The Troubles.
McGuinness, who stood down as deputy first minister in 2017 after 10 years, died at Derry's Altnagelvin hospital after suffering what is believed to have been a rare heart condition.
Sinn Fein president Gerry Adams paid tribute to his long-time ally following his death. He said: "Throughout his life, Martin showed great determination, dignity and humility and it was no different during his short illness.
"He was a passionate republican who worked tirelessly for peace and reconciliation and for the reunification of his country.
"On behalf of republicans everywhere we extend our condolences to Bernie, Fiachra, Emmettt, Fionnuala and Grainne, grandchildren and the extended McGuinness family."
Ireland's President Michael D Higgins also issued a lengthy statement following McGuinness's death, saying his contribution to the Northern Ireland peace process is an achievement which should be "recognised across all shades of opinion".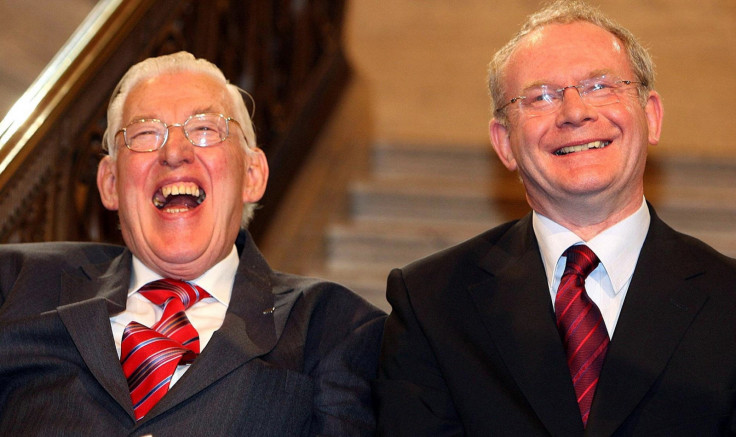 Higgins added: "The world of politics and the people across this island will miss the leadership he gave, shown most clearly during the difficult times of the peace process, and his commitment to the values of genuine democracy that he demonstrated in the development of the institutions in Northern Ireland.
"His death leaves a gap that will be difficult to fill. May he rest in peace."
Unsurprisingly, not all the comments regarding the man once described as "Britain's number one terrorist" due to his association with the IRA have been positive.
Lord Tebbit, the Tory veteran whose wife was left paralysed follow the 1984 Brighton bombing, told ITV's Good Morning Britain the world is "a sweeter and cleaner place" now he's dead. He added: "There can be no forgiveness without a confession of sins. He was a coward who never atoned for his crimes."
Julie Hamleton, whose sister died in the 1974 Birmingham pub bombings, told BBC Radio 5 Live that "With his death the truth is buried". The IRA has never officially claimed responsibility for the attack which left 21 people dead and more than 180 injured.
UK Prime Minister Theresa May said that while she could "never condone the path he took in the earlier part of his life" she praised McGuinness for "ultimately played a defining role in leading the republican movement away from violence".
She added: "In doing so, he made an essential and historic contribution to the extraordinary journey of Northern Ireland from conflict to peace. While we certainly didn't always see eye-to-eye even in later years, as deputy first minister for nearly a decade he was one of the pioneers of implementing cross-community power-sharing in Northern Ireland.
"He understood both its fragility and its precious significance and played a vital part in helping to find a way through many difficult moments. At the heart of it all was his profound optimism for the future of Northern Ireland – and I believe we should all hold fast to that optimism today."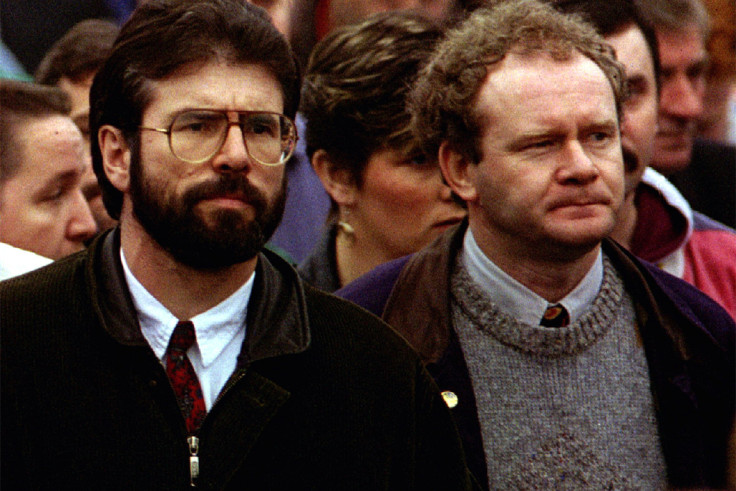 Tony Blair, who was prime minister when the 1998 Good Friday agreement was signed, added: "Whatever the past, the Martin I knew was a thoughtful, reflective and committed individual. Once he became the peacemaker he became it wholeheartedly and with no shortage of determined opposition to those who wanted to carry on the war."
Colum Eastwood, leader of the nationalist Social Democratic and Labour Party, said McGuinness' "remarkable journey from paramilitarism to peace was a hallmark of the transformative effect of the peace process".
He added: "History will record his political career as a journey – one born in a tradition of violence but, in a testament to Martin's character, that arrived at his true calling in politics, people and the art of persuasion."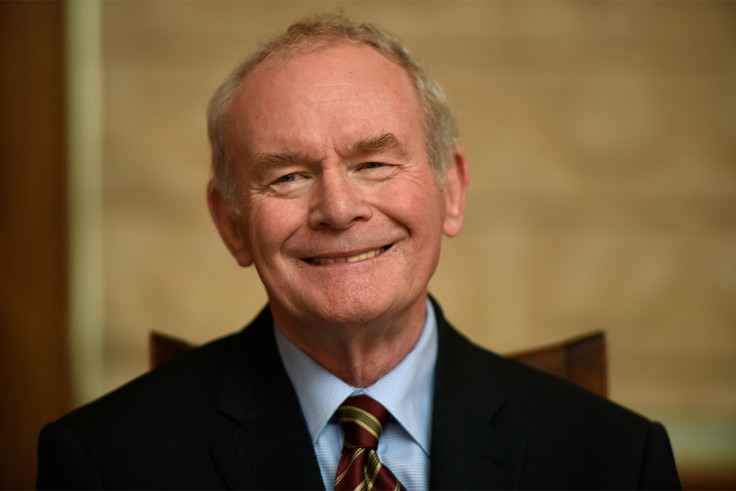 Liberal Democrat leader Tim Farron said: "Martin McGuinness, for all his past, became a statesman. One moment sticks with me, the remarkable – and unlikely – images of McGuinness when he shook the hand of the Queen on her visit to Belfast in 2012. This single picture epitomised the changes in Northern Ireland.
"The historic handshake with the Queen in the quest for peace. This is something I, and millions of others, are thankful for. Peace in Northern Ireland is down, in part, to his leadership of the republican community."
The son of former First Minister Ian Paisley, who formed an unlikely political partnership with McGuiness as part of the historic power-share agreement, thanked the 66-year-old in a tribute via Twitter.
Others from both Irish and UK politics also paid tribute to McGuinness on Twitter.