In June 2015, a study conducted by DrugAbuse.com revealed that 42.99% of tweets about Electric Daisy Carnival referenced MDMA, 'molly' or ecstacy. Fortunately, there are people willing to make a change. Wilf Gregory, director of Annie Mac's Lost & Found Festival in Malta, runs a charity focused on educating clubbers about the substances they take but he states it is everyone's responsibility to make drug abusers aware of their actions.
In 2011, it was reported that Glastonbury organiser Michael Eavis turned down the opportunity to have its sewage tested for illicit drugs and legal highs. However, Gregory's mission is the complete opposite. The director's charity The Loop has launched a 'front-of-house' campaign which tests confiscated prohibited substances at festivals in the presence of the user with the aim of informing them of their real contents.
Speaking to IBTimes UK at IMS Malta on 2 July, Gregory said of the initiative: "I basically believe that when you finish work at 5:30pm and then attend my festival, you're in my remit until you start work the next day. If you're going to take substances, I want you to know what they are – what you shouldn't be doing, awareness, how to look after each other and how to get home safely."
He continued: "We tried this at Parklife Festival and there was a particular ecstacy tablet that was confiscated and it was dangerously strong. A week later, two girls in Manchester took one of these tablets and one of them died. So we could be preventing this so much more but we have so many hurdles to get through with the police and licensing."
Gregory and his charity partner Professor Fiona Meacham (from Durham University) are working alongside local authorities to push the front-of-house campaign at various festivals. Amsterdam, Portugal and Australia are some of the markets which have trialled the drugs testing so far. But the issue is definitely still prevalent within the festival community and Gregory has a long way to go.
The events organiser, who lives a teetotal lifestyle, states that while he and his team strive to reduce the drugs problem, the onus should not only fall on those involved in running these festivals. Gregory explains: "It's everyone's responsibility, a collective responsibility. Just because we put the festival on doesn't mean people are taking drugs – I'm sure they would stay at home whacked out of their brains.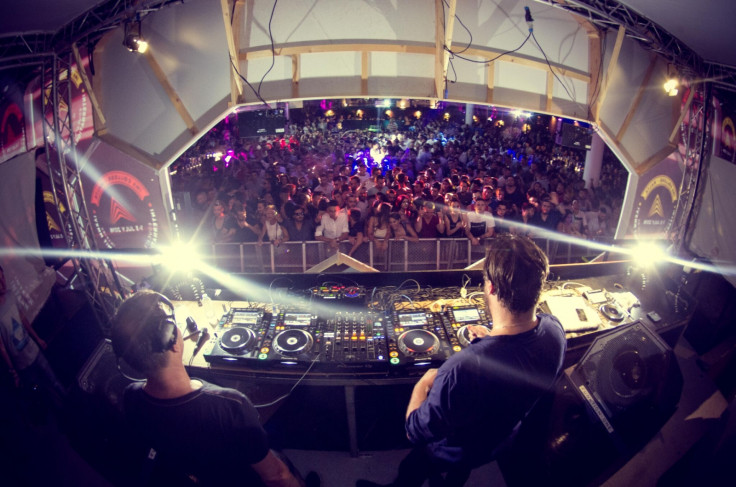 "But the fact they've paid us to be there, we should do the utmost for their safety, security and awareness. We should be doing that for every day life but society makes us walk past a homeless person and think they don't deserve that care and that's wrong. Ultimately as a festival, you could say, 'Well it's not our problem'. No one wants to be a statistic so on that basis it's a collective responsibility."
Although Gregory does not support taking drugs, he is more intent on "decriminalising" substance abuse. He says: "This is taken very seriously and we do everything in our power now to help prevent these situations. I'd be more inclined to work somewhere where they're decriminalised but not because I want people to take drugs. I just want people to not wreck their lives and not be able to do something in the future because of what they did at a party."
IMS Malta took place from 1-3 July 2016 and featured talks from the likes of Pete Tong, Mark Netto and Mark Lawrence on how to launch a successful career in the EDM industry.