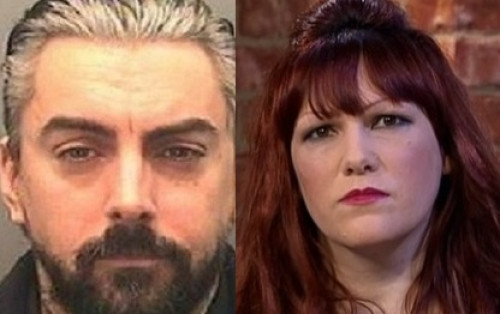 Joanne Mjadzelics, the former girlfriend of Lostprophets singer Ian Watkins, has been charged with possessing and distributing indecent images of children.
Mjadzelics, 38, has been charged with four counts of possession of indecent images, two of distributing, and one of encouraging distribution of indecent images.
The offences are alleged to have taken place between May and September 2011
The possession charges relate to an image described as category 4, the second most serious. She is due to appear before Cardiff Magistrates Court on 21 March to face the charges.
Suzanne Thomas, senior crown prosecutor for the Crown Prosecution Service Wales, said: "As part of a wider police investigation, the Crown Prosecution Service was asked by South Wales Police to review evidence files relating to alleged offences committed by Joanne Mjadzelics.
"I have reviewed this evidence and concluded that there is sufficient evidence and it is in the public interest to charge Joanne Mjadzelics.
"May I remind all concerned that Joanne Mjadzelics has a right to a fair trial. It is very important that there should be no reporting, commentary or sharing of information online which could in any way prejudice these proceedings. For these reasons, it would be inappropriate for me to comment further."
Watkins was sentenced to 35 years in December for a string of child sex offences, including attempting to rape a baby.