British Gymnastics is preparing to act against Louis Smith after concluding an investigation into a video that saw the four-time Olympic medallist insult the religion of Islam.
The 27-year-old chanted "Allahu Akbar" – an Islamic phrase which means "god is greater" – during an alcohol-fuelled video leaked to The Sun via Whatsapp.
The footage also included now retired gymnast Luke Carson, who was seen pretending to pray after removing a rug from the wall, an act Smith claimed was his ex-teammate conducting his "six o'clock prayers". Smith could now face having his gymnastic career all-but ended after his sport confirmed to IBTimesUK a resolution to the saga would likely be reached this week.
But what has Smith done to show contrition following the incident and what, if any, punishment could he receive as his career hangs in the balance? We look at all the details regarding the controversy consuming the Olympic star.
Smith engages in 'racist' video
While partying in the early hours of Friday 7 October at the wedding of friend and teammate Daniel Keatings in Kettering, Smith began filming himself and Carson in the hotel. During the filming, Carson removed a rug from a wall and began an imitation of a Muslim praying.
Smith's commentary included references to Islamic chants and "60 virgins", while he also dismissed complaints from an elderly lady in the vicinity, who warned the former reality TV star: "you are not funny......you're taking the p**s actually". The Peterborough-born gymnast responded "yes it is," before continuing to film.
The video was uploaded to a group of friends on the message service Whatsapp, but was passed on by one of the members to The Sun who published the video in full on their website under the headline 'Has he got a screw Louis?' Once published, the footage sparked wild outcry, with some observers on Twitter labelling Smith a racist. Others joked that his comments would make him a prime candidate to become the new leader of Ukip.
Gymnast apologises as governing body react
Nearly 36 hours on from the video being published, Smith issued a full apology on Twitter, claiming he was "deeply sorry" for his antics and insisted he has "recognised the severity of my mistake".
Later the same day British Gymnastics confirmed it was "appalled" by any behaviour that mocked religion or faith and pledged to investigate fully the allegations made against Smith and Carson. They added that members who break their code of conduct could be expelled from the organisation.
Campaign for forgiveness begins
Smith immediately went on the charm offensive, being interviewed by a range of broadcasters including ITV chat show Loose Women. The double Olympic silver medallist came under fire from panellist June Sarpong in the episode, during which Smith claimed he was "ashamed" by his actions.
He also told BBC Radio Five Live that he had received death threats "every day" in the wake of his actions, which included "lots of hatred from the Muslim community".
Days later, in an effort to show further remorse for his actions, Smith accepted an invitation to visit two mosques in London – instead of joining his Great Britain team-mates at a celebration to mark their achievements at the Rio 2016 Olympic Games. Smith admitted to being "ignorant to people's religion" and used the trip to unreservedly apologise to the Muslim community.
What could happen now?
British Gymnastics has concluded its investigation and are ready to reveal their findings from the week commencing 24 October. Punishments could range from a small fine or temporary suspension to a permanent ban from the team.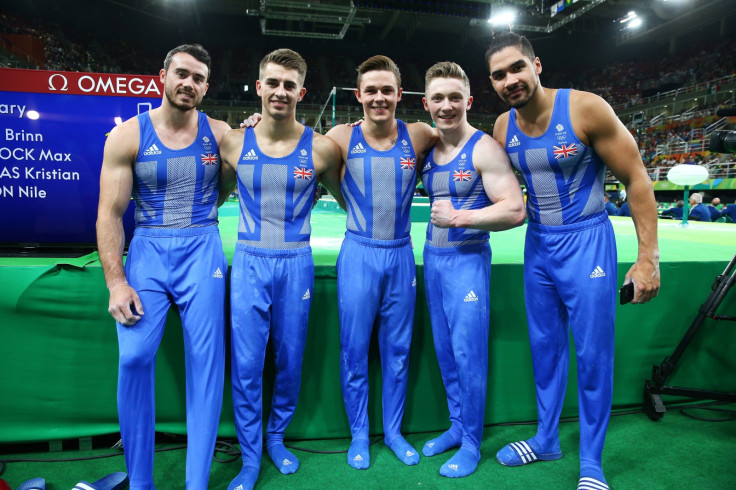 Smith will be 31 come Tokyo 2020, so his silver medal from Rio 2016 is likely to be his final act as an Olympic athlete. The 2012 Strictly Come Dancing winner had hinted after his exploits this summer, when he finished second behind teammate Max Whitlock in the men's pommel horse, that he could take a year out of the sport – which would nullify any short-term ban.
Removal from the team would see Smith prohibited from training with his British teammates or receiving any National Lottery funding. Gymnastics as a sport received £14.5m from UK Sport in the lead-up to Rio, and that is expected to grow after the team claimed seven medals.
Smith could still qualify for the team but would have to convince the governing body he is fully fit, while many of his own expenses would have to be paid for or fully supplemented by his media and commercial income.
The events that could evade Smith in 2017 may include the British Championships, due to be held at The O2 Arena in March, and the World Championships, which are scheduled to take place in the Canadian city of Montreal, starting in October.