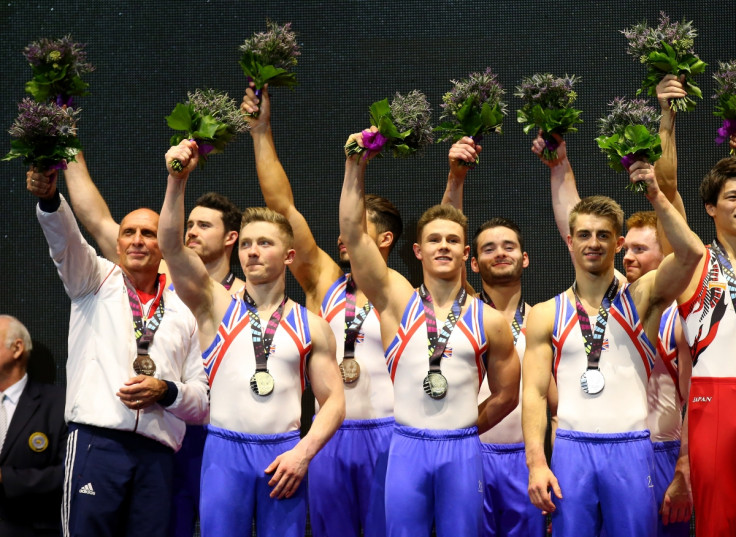 Great Britain's men were forced to settle for silver at the World Gymnastics Championships after being pipped to victory by Japan in the team final in Glasgow. Max Whitlock, Louis Smith, Kristian Thomas, Nile Wilson, Brinn Bevan and Daniel Purvis capped GB's most successful team performance on the global stage with a second-place finish but their performance could have ended with gold.
Japan led from the outset and looked set to stroll to gold until five-time all-around world champion Kohei Uchimura came off the high bar, to give GB a glimmer of hope. Purvis and Whitlock produced fine floor routines on the final piece of apparatus but it wasn't enough to force their way onto the top of the podium. The Japanese team finished on 270.818 points, while Britain claimed silver with 270.345, as China finished third.
"To be honest there was pressure but the amount of support that goes with that was unbelievable," said four-time Commonwealth champion Whitlock – who goes in the all-around final against Uchimura and Purvis on Friday [30 October]. "The crowd were absolutely crazy today and I think that has helped us get these silver medals that are round our necks now. The atmosphere was unbelievable and I think the team pulled together brilliantly and we got exactly what we wanted."
Wilson, 19, added: "That Olympic medal has spurred us all on, made us all believe that we are one of the best countries in the world at gymnastics. To be a part of this team was incredible. We were all relentless out there and hit every routine and you can't ask for more than that."
Success for GB's men, their first team world championship medal, follows their female counterparts who won bronze and kick-starts the championships ahead of the individual finals later in the week, which are expected to yield further medals. Both teams have confirmed their places at the Rio 2016 Olympic Games after reaching the respective finals and their performances in the Scottish second city will enhance their claim for gold next summer.