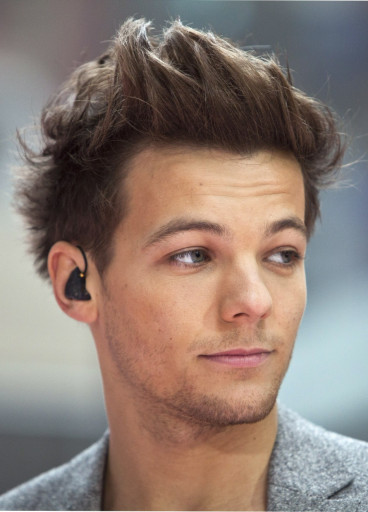 Louis Tomlinson's estranged father will allegedly drop a "bombshell" as a last attempt to earn the One Direction star's attention if he continues to snub him.
Troy Austin, who hasn't spoken to his 23-year-old son in three years following a telephone argument, reportedly thought that the recent news of Tomlinson expecting a baby with former fling Briana Jungwirth might have given them a chance to reconcile. As that has not happened, he has suggested that he might have to do something drastic to get the pair talking again.
According to the Sunday People, a source stated: "Troy has always wanted to repair that relationship – but if Louis isn't prepared to do so, he's told a few friends he has something which would really throw a grenade into things.
"He sees it as his final shot at getting Louis's attention, and he's said he will drop the bombshell if he feels it's the only option he's got left, even though it would come as a massive shock.
"He knows it could cause another big rift within the family but is starting to feel he has nothing left to lose."
When discussing his son's impending fatherhood, Austin told OK!: "I'm sure he will be a great dad if he commits to it fully. I'd hate to think of him ­having the sort of relationship with his child that we have had."
Austin split from Tomlinson's mother Johannah in 1997 when he was just five years old. The Steal My Girl singer has since adopted his stepfather Mark's surname.
Tomlinson has yet to speak out on the news that he is expecting a baby with LA stylist Jungwirth, however people close to him seem to have confirmed the pregnancy rumours, including his manager Simon Cowell.